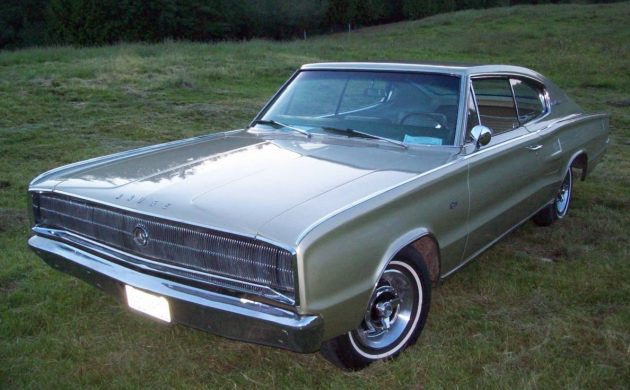 UPDATE 4/3/21: One of readers, SirRaoulDuke, thought something was amiss and found more information about this car. It's not an original Hemi car.
The Charger was a mid-year addition to the Dodge roster in 1966. Many say it looks like the Rambler Marlin which had been introduced a year earlier. But to me, it could be a mid-size version of the Plymouth Barracuda that was based on a compact platform. While the Charger wasn't initially intended to be a street-blazing muscle car, it could be equipped that way – including the 426 cubic inch Hemi that's in the seller's car. Located west of Seattle, Washington, this Charger is available here on craigslist for $55,000. Thanks, Pat L., for another great lead!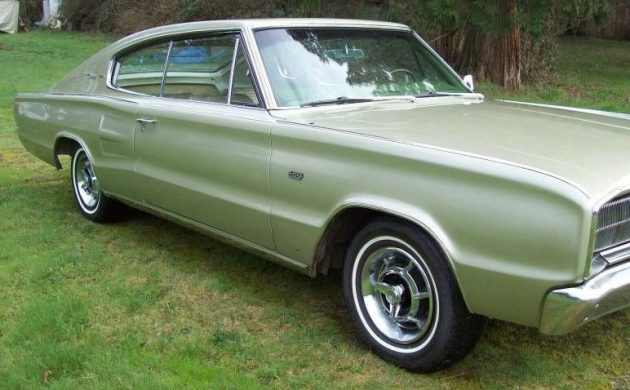 Coming out in early calendar 1966, the Charger would debut as the "New Leader of the Dodge Rebellion" or so that's what Chrysler's advertising said. It would share its chassis and front-end sheet-metal with the intermediate Coronet, but would have a pot-metal, "electric shaver" type of grille. It would be the car's fastback treatment from the doors back that would truly set it apart. This styling would be carried through the 1967 models before all the Chrysler B-body cars got a total re-do the following year. The 426 Hemi, good for almost one horsepower per cubic inch, was another mid-year Chrysler product for 1966.
The interior was adorned with bucket seats fore and after, and the ones in the back folded down to provide greater access to inside space from the rear deck lid. There was a full-length console that ran the length of the interior. The Charger's instrument panel used electroluminescence lights for the four chrome-ringed circular dash pods, needles, radio, shifter-position indicator in the console, as well as other controls. Only V8 power was available in the Charger, with the Hemi being the top dog, which was installed in only 468 of the 37,000-plus Chargers built in 1966.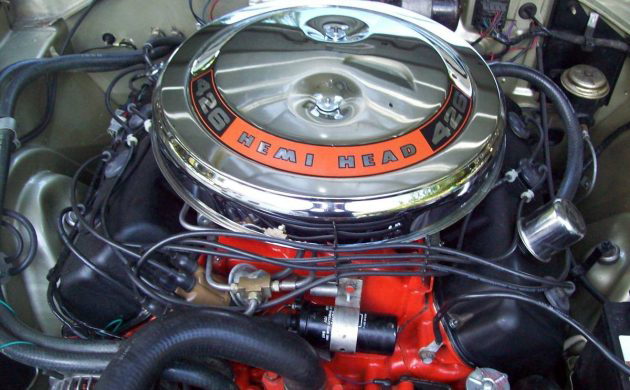 This beautiful '66 Charger has a Hemi under the hood (as well as Hemi labels on the fenders). The seller doesn't mention if it's the original motor or if the car was a Hemi from the factory. However, the motor saw a rebuild 32,000 miles ago or about two-thirds of the way to the current odometer reading of 118,000. This Charger comes with the TorqueFlite automatic and power steering.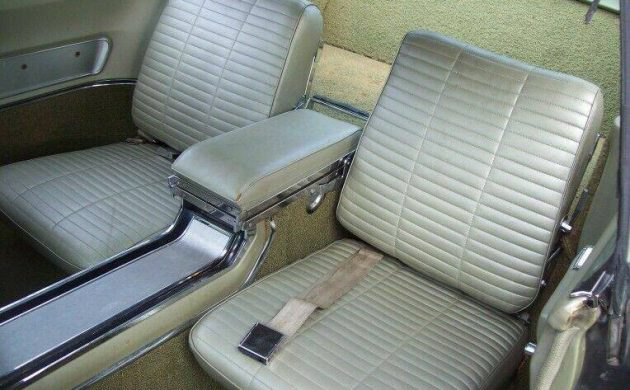 Everything about this car looks good, especially the "Gold Poly" paint, which was a factory color in 1966, but we don't know if there has been a repaint. The interior is also good except perhaps the front seat bottoms have gotten a tad sunburned over the years. A really nice '66 Charger with a basic V8 can go for in the $30,000 neighborhood these days, but the Hemi will add a premium.