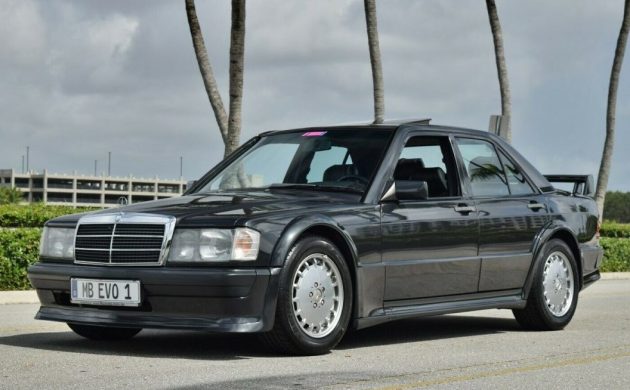 America's National Association for Stock Car Auto Racing (NASCAR) includes the phrase "Stock Car" because it featured, for decades, stock-bodied cars akin to what common citizens could purchase. The phrase "Win on Sunday, sell on Monday" drove healthy competition, and engineering advances too. The DTM (Deutsche Tourenwagen Masters) or (in English) German Touring Car Masters drives similar fierce competition for similar reasons, and this 1989 Mercedes Benz 190E-16 Evolution represents the ultimate example of the popular 190 Series. One of 502 Evolution 1 models built to qualify for DTM, this exquisite factory racer comes to market here on eBay where it will take $107,900 (or an acceptable offer) to experience this specimen of one of 1989's most capable sport sedans.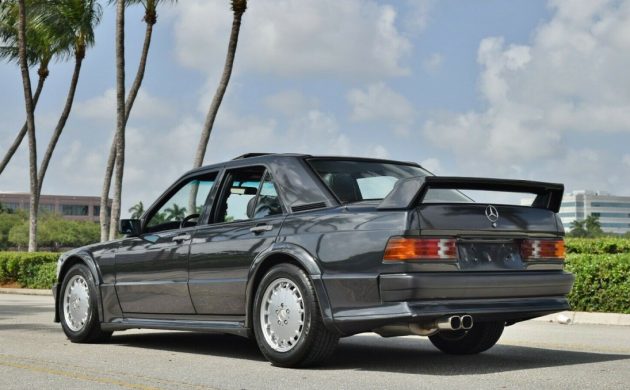 Cosmetically the Evolution model features a full body kit, larger wheels and tires similar to the racing version. Whether you're a professional driver or simply enjoy driving a serious performance machine, this one is something special.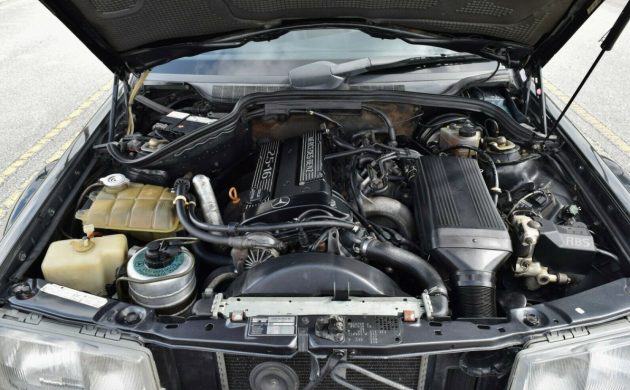 With over 200 horsepower on tap, the naturally aspirated and lightweight (sub-3000 lb) Evolution offers enough power to get in trouble. Power comes from a 2.5 L inline six four cylinder engine. Though based on the production engine, the Evolution versions include changes for durability and sustained high RPM operation. Also, Mercedes-Benz famously under-rates engine power, so don't be surprised if this one makes more than advertised. Be careful with that dog-leg shift pattern!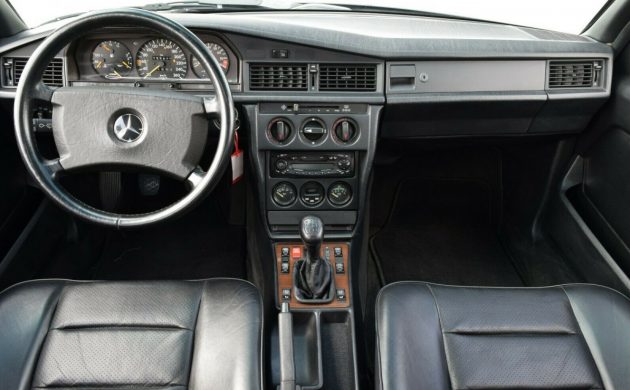 According to wikipedia, the Evolution features an adjustable suspension with ride height controlled from the cockpit. This one looks nearly perfect, and while it may never take to a track in anger, this '80s masterpiece will draw a crowd anywhere it's parked. Power windows, sunroof, and air conditioning make this a useful driver, but let's hope it gets wrung out once in a while for kicks. Many modern cars can best the Evolution's 6.8 second 0-60 time, but with some driver skill, this Mercedes-Benz would be hard to follow on a road course or a twisty two-lane. Have you ever seen a muscular MB 190?