At $237 a foot, this 1976 Mercury Marquis Brougham two-door hardtop is cheap if you break it down into 12-inch sections. Or, looking at it another way, 0.58 MPG per foot. This big brown beauty can be found here on Craigslist in Manhattan, but not that Manhattan. It's in Manhattan, Kansas, a state that knows a thing or two about long stretches of highway which seem to have been made for a car like this Brougham. The seller is asking $4,500 or best offer for this one. Thanks to Ikey H. for submitting this Merc!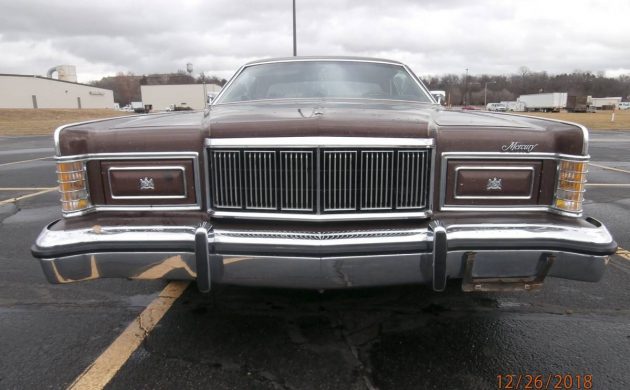 Are you looking at me? Are you looking at ME?! What a great looking car. This is a second-generation Marquis, but in 1973 Mercury restyled them enough that they barely even resembled the earlier cars from the start of the 1969 second-generation cars. They were restyled again in 1975 and in 1979 the third-generation cars were almost a foot shorter and were extensively restyled using Ford's Panther platform.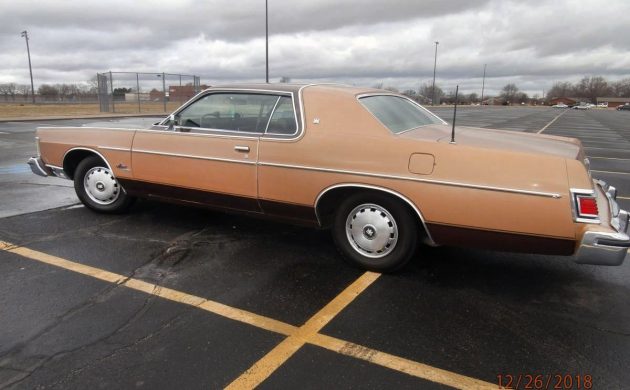 I always get worried when I see a dark band across the bottom of a vehicle like this, thinking that someone has done rust repairs and just painted it an accent color rather than trying to match the paint color. The seller says that this Marquis is "all original" but they don't mention the body condition at all. It looks good but it's hard to tell if anything is lurking on this one. I sure love that two-door hardtop body style.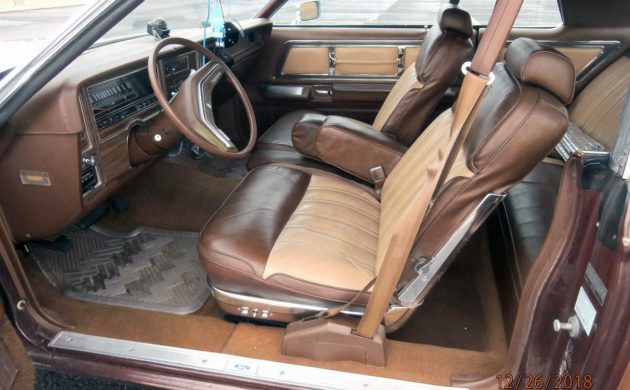 The interior looks plush and perfect from what I can see. They mention that "all the lights, gauges, wipers, cruise control, seats work also has AM and FM radio, the previous owner had the tachometers installed, the clock on the dash does not work which is common on these old cars and the original antenna was replaced with a new aftermarket one, it has leather seats with no rips or tears in them headliner is perfect, heat works good as well as the A/C it just needs recharged and I have a few cans of the original R-12 Freon for it." I'm not sure if they mean the temp/battery/oil gauge cluster below the dash when they say "tachometers"?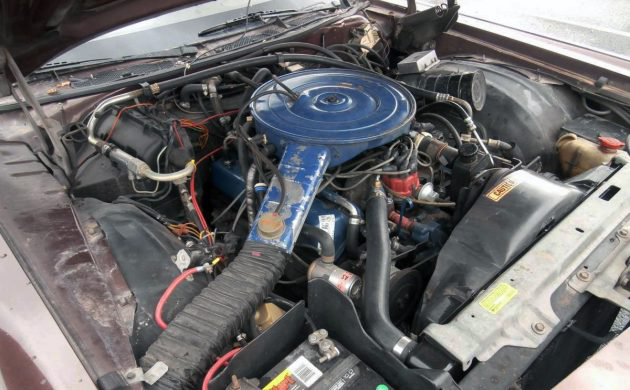 Even though by 1976 this 460 cubic-inch V8 was down to 202 hp, it had 352 ft-lb of torque which helped to haul this 4,800-pound monster from 0-60 in 11.2 seconds. That isn't anything to brag about by 2019 standards and neither is the 11 MPG. Thankfully, speed and high MPG aren't what most of us get into old car hobby for. Have any of you owned this era of Mercury Marquis? And, on a fun side note: what MPG do you get with your classic, and does it even matter? I could care less myself but maybe some of you use your classics for road trips so MPG is on your mind.