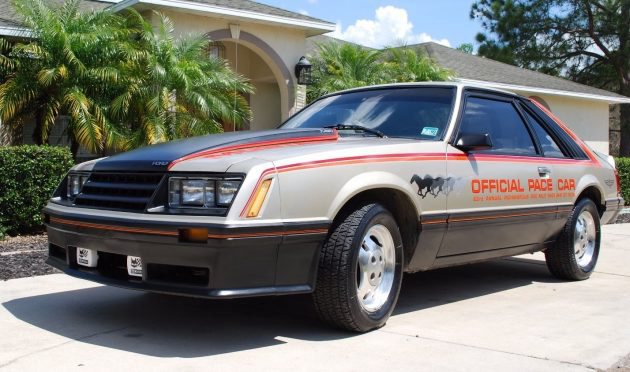 The turbocharged Ford Mustang Pace Car is one of those variants of a long-line of gussied-up muscle cars that always seems to be available, but not readily so. What I mean is you don't have to look too hard to find a Corvette Pace Car from the same era, but you may wait or week or three before a four-eyed Mustang pops up sporting turbocharged power and those fancy graphics. Find this one here on eBay with 140,000 miles but still looking pretty sharp.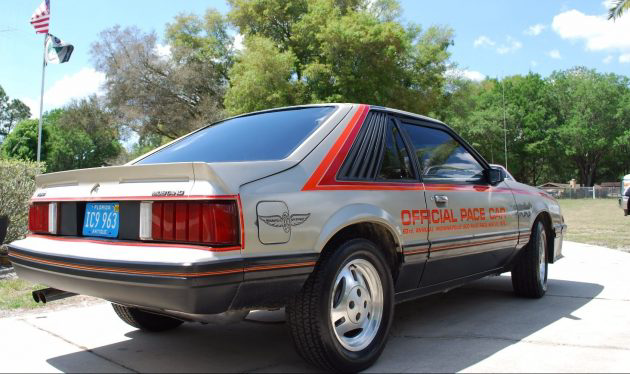 One of my favorite details about this generation of Mustang are the Marchal 750 fog lights. I have been trying to assemble a set for my BMW 320 project (I know, sacrilege!) by using the bigger frames of the 750s for use on a replacement set of lenses from a NOS set of Cibie Airport 35s. Most important, however, is that I bought a pair of NOS Marchal fog light covers just like this seller did. It makes all the difference in presenting this Mustang as a correct car, which still wears its original graphics.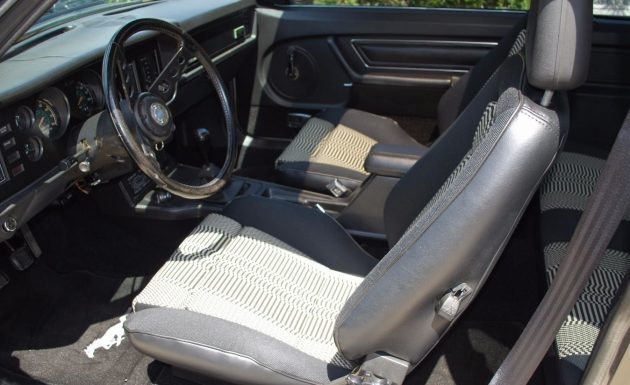 The seller claims a bunch of money was spent on the interior, but doesn't elaborate. I'm curious what it was spent on, as the dash pad is still cracked and the seats don't appear to be wearing new upholstery; however, they could have needed re-stuffing or having some rips and tears in those desirable Recaro buckets patched. A new dash pad is included, and since the seller even went so far as to source new TRX tires, I'm not doubting his commitment to bringing this Mustang back to OEM correct condition.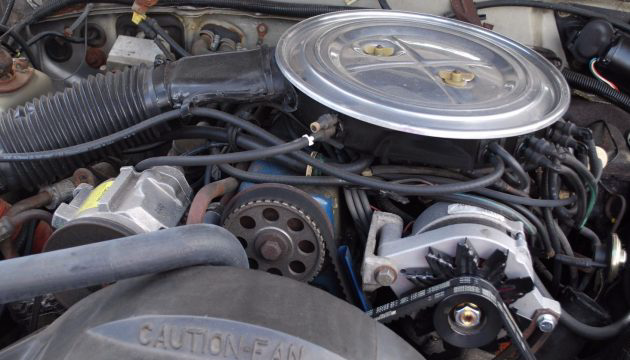 The 2.3L turbo engine is said to run well, but don't be fooled – it's not exactly a museum piece. I don't say this critically; rather, I'm impressed to find a Pace Car that looks this good and has actually been used! Perhaps that's why bidding is so active, with the number already creeping towards $8,000. It's a Pace Car you won't be afraid to use, yet its cosmetics are so good you can still proudly display it at shows. The best of of both worlds, as they say. Anyone else agree?