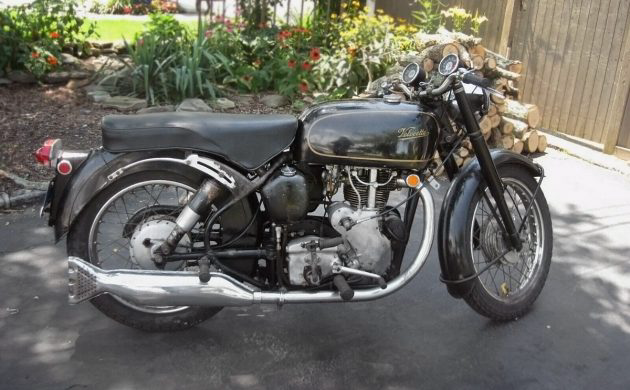 It's a Barn Finds British Bike Blowout here this weekend! Well, only two of them were highlighted so that's not exactly a blowout, but it's not every day that we see a 1970 Velocette Venom Clubman come up for sale. This one can be found here on eBay and it's located in Shirley, New York. The current bid price is $8,800 and there is no reserve so it's going to a new home.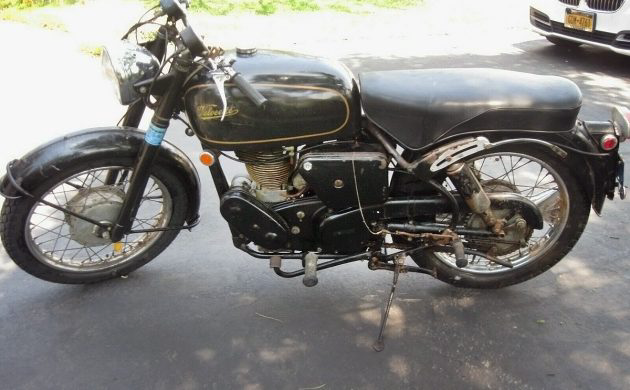 Ok, if any of you are experts on these bikes, apparently the seller has been hammered with questions and comments about this bike either being an actual Venom Clubman or not being one. Velocette made several models and there have been questions raised as to whether this is a real Venom Clubman. The last year for the Venum Clubman was 1970 and this bike has had only one owner – and that owner's son – up until a few months ago. That owner reportedly bought it as it appears here, so this is how it came from the factory.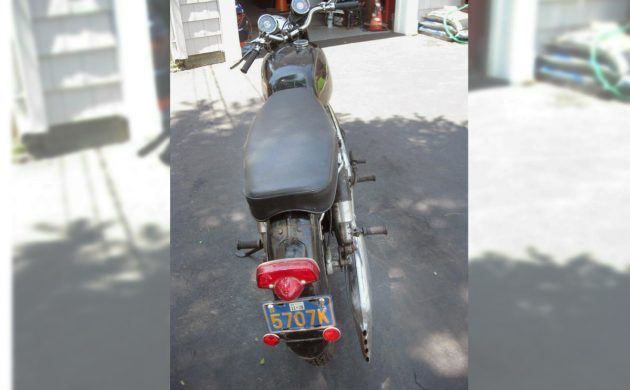 I don't know if I've seen a Velocette Venom Clubman in person but I'm betting that a lot of you have. I've seen the Thruxton and other famous models, which are somewhat similar and equally beautiful, but not a Clubman. Our big antique motorcycle show was canceled this year so I wasn't there to see if one showed up. I've been a member of the Antique Motorcycle Club of America (AMCA) for years and it's a great organization. They put on a huge national show at the Minnesota State Fairgrounds in St. Paul every June, other than this year… There are always British bikes on display and Velocettes are usually in the mix.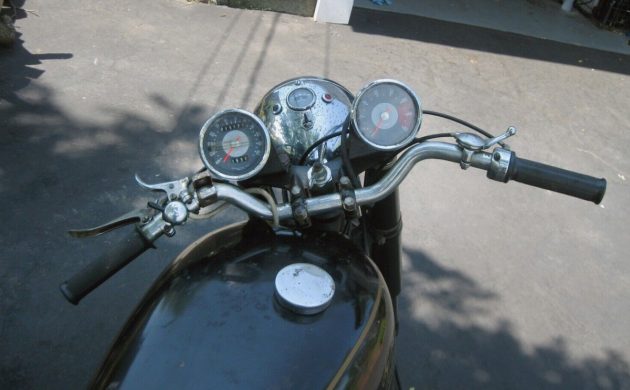 One feature of the Venom Clubman would be the lower handlebars and it's the look that a lot of bike builders and modifiers are going for now. It also had rear seat footpegs and a reversed gearshift lever. That this bike has fewer than 1,600 miles on it since it was made five decades ago is incredible.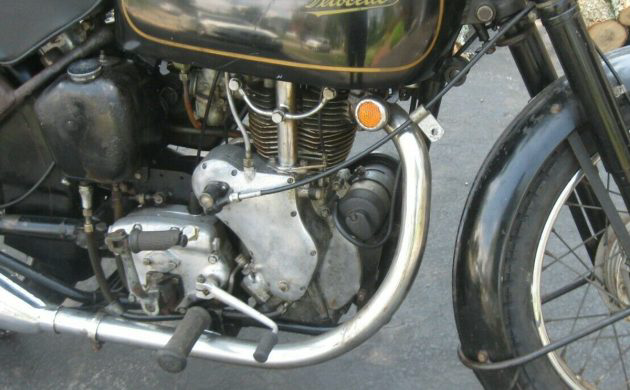 That's one big single! The 499 CC single-cylinder engine in a Venom Clubman would have had an Amal TT carb and slightly higher horsepower at 38-hp. They were known to do 100-mph. Unfortunately, the piston is stuck in the bore and the seller, who owns a motorcycle restoration shop on Long Island and is President of their local AMCA chapter, has had it soaking in Marvel oil for a few weeks. Bidders sure aren't worried about it because the current $8,800 bid price is approaching NADA's very good condition value. Have any of you owned a Velocette?