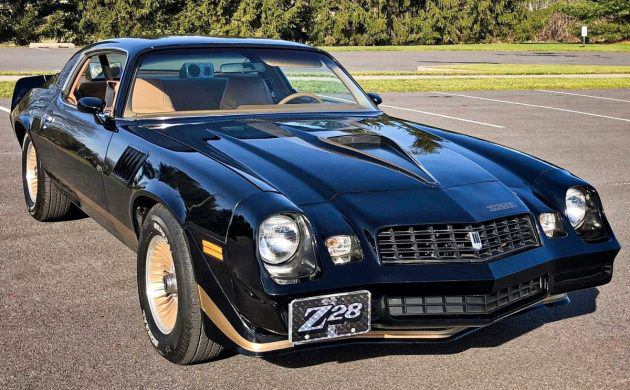 When it comes to the second-generation Camaro, Chevy continued to make the lines a little sleeker as the years went on, and by 1979 they had just about conquered the second-generation body design. Add the Z/28 package and you were the envy of everyone in your neighborhood. This body style has become a classic and still looks as good today as it did back in the seventies. If you're in the market for a nicely preserved Camaro of this vintage, then this car may be for you. Located in West Chester, Pennsylvania, it can be seen here on eBay with a Buy It Now price of $32,500. There's also a make offer option as well.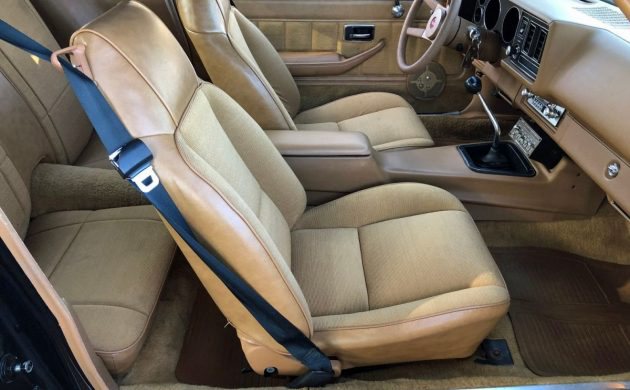 The great news is that there are lots of photos. If I counted correctly, 97 of them to be exact. And judging from the pictures, this Z appears to be in exceptional condition inside and out. This car really does look like a survivor that has traveled less than 400 miles a year since it was new, and the nearly 100 photos show a car that looks pretty amazing from every possible perspective. The black paint still looks great, and even the decals appear to be in very well preserved condition.
This Z/28 has a 350 V-8 backed up with a manual gearbox, and that 4 speed should make this car more attractive to most potential buyers. The positraction is nice to have as well. Inside, we have a tan interior, which was a popular choice in the late seventies to go with a black exterior. The inside of this Camaro looks to be well cared for and in very nice survivor condition. The radio is an aftermarket Pioneer AM/FM/Cassette with a Pioneer Equalizer Booster underneath, which was a really hot sound system for its day. Fortunately, there are several photos of the underside of the car, and like the seller says there are no signs of rust or damage. There are also no signs of leaks under the car.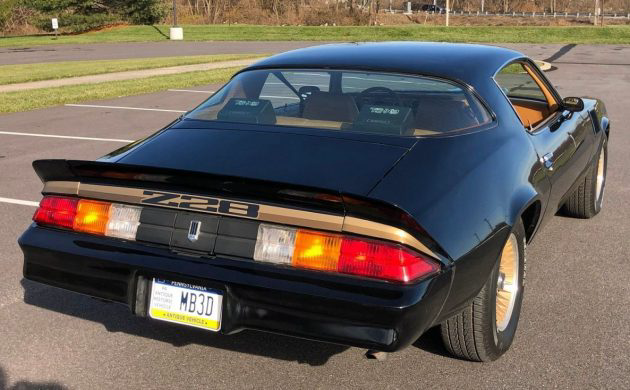 So this Z/28 really does look the part of being a well cared for, low mileage survivor car. The photos are intriguing and make me want to find out more about this car from its days gone by. If everything checks out and the car looks as good in person as it does in the photos, which I suspect it does, I might be ready to press the buy it now button and spend my $32,500. What are your thoughts on this 1979 Z/28? If it's all original and the mileage can be confirmed, is this a reasonable price to pay?