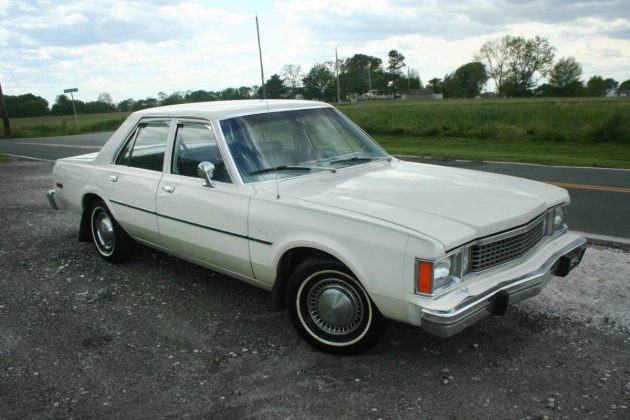 "Volare, oh, oh.. Cantare, oh, oh, oh, oh".. I highly doubt if Dean Martin owned this 1980 Plymouth Volare, but you never know. No, he didn't own it, or probably anything like it. That's not to say that it isn't a nice car for $3,000 or offer. It's on Craigslist in Baltimore, Maryland.
This looks like a civil service car or some sort of government-issued fleet vehicle. But, white cars usually do. The seller calls it a "7 out of 10" and "not a garage queen", but it looks about as nice as a 37-year old white car can look. I see some rust bubbling to the surface in a few areas and that's painful. I have two white vehicles and they're a rusty mess.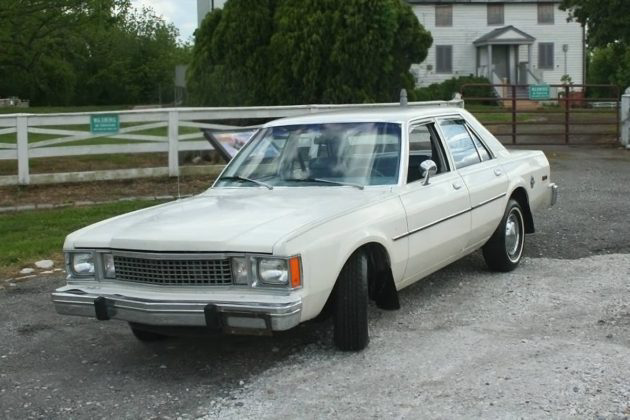 The Volare, and its sister car the Dodge Aspen, were made for the 1976 through 1980 model years and Lee Iacocca once famously said, "The Darts and Valiants ran forever and should never have been dropped. Instead, they were replaced by cars that often began to fall apart after a year or two. When these cars came onto the market, they were still in the development phase. Looking back, I can not think of a car of the last twenty years that gave the customer more dissatisfaction than the Aspen and Volare." Ouch.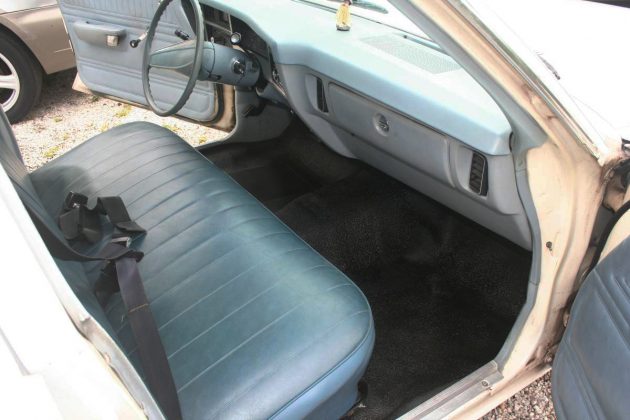 This is one utilitarian car, but it really looks like it's in great condition. The seller says that it only has 18,000 miles on it, is that possible? Of course it's possible, but is it probable? This must have been the proverbial drive-to-church-on-Sunday car, that's less than 490 miles a year! And, it has a hula girl on the dash, you can't beat that. The vinyl seats look a little darker than the door panels do, maybe it's been replaced or they were covered? The headliner looks perfect and other than a couple of nicks on the dash and an aftermarket stereo, it looks like it's pert'near in perfect condition inside.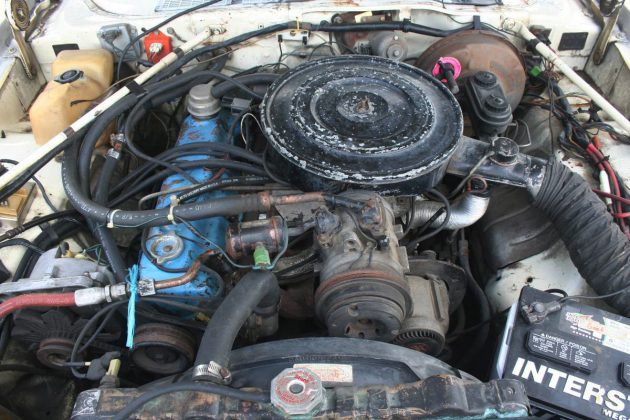 This is Chrysler's famous 225 slant-six engine and it looks fairly clean. $1.28 worth of satin black on the air cleaner element and an hour of general cleaning would have made this engine look fantastic. There is no mention of how it runs, but they mention the new battery, Interstate, of course, and there's a spare belt in the trunk. This car also has brand new tires. It sure would been under the radar in the early-1980s but now you'd stick out like a sore thumb in this car; but in a good way. Let's hear those Volare and Aspen stories out there!