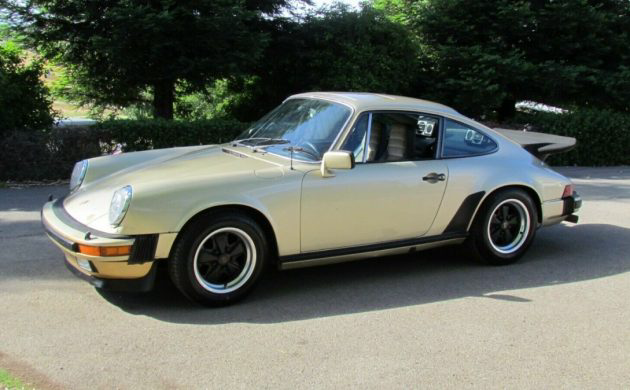 It seems unlikely that the reserve price will be cleared any time soon on this extremely low mileage Porsche 911. Said to have just 19,000 miles and to be a European-spec Carrera, the 911 wears rare colors and certainly looks like a time capsule-grade example. The listing notes it was stored for 30 years prior to coming up for sale, and the current bid seems quite light for such a desirable 911 in highly preserved condition. The current bid is just over $32,000 and the 911 is listed here on eBay and located in Vacaville, California. Will bidding take off in the next few hours before the auction ends at 9:00 p.m.?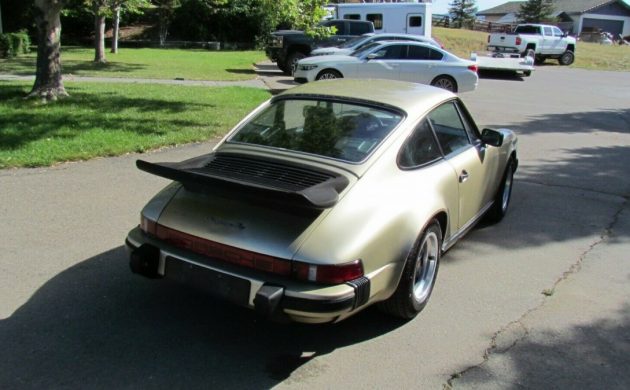 As a seller, you have to wonder why a car like this isn't escalating rapidly in terms of the level of bidding a specimen like this should drive. The European specifications typically mean better performance and lighter weight, along with nice-to-have features like better lighting and unique interior patterns. The color alone is a rarity among air-cooled 911s, listed as being Platinum Metallic and certainly a color I can't recall seeing all that often. The whale-tail style spoiler certainly isn't to everyone's tastes and doesn't compliment the non-flared fender models.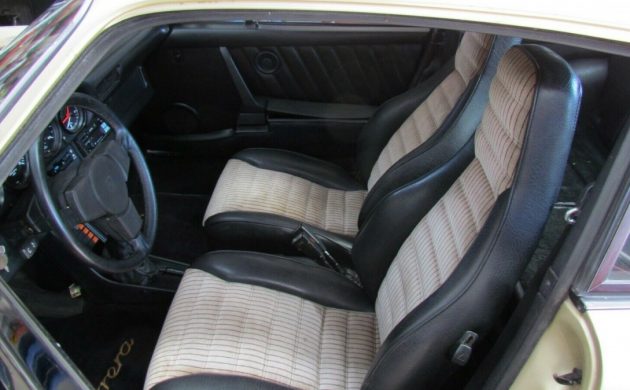 The interior features what looks like the factory sport seats, and as mentioned, an upholstery pattern unique to overseas-market examples with what looks like half-cloth, half-leather surfaces. The Fischer cassette box is another trinket U.S. cars didn't typically get, and the cabin certainly looks like that of a low-mileage car. To me, this is the purest form of a 911, with the subtle Euro-bits and the nicely bolstered sport seats – and, even better, the cloth inserts in the buckets seem to correspond nicely with the exterior finish. Door panels and carpets all look as nice as you'd expect in a low mileage car, and there are no cracks noted in the dash. The head unit appears to be a period-correct Alpine deck.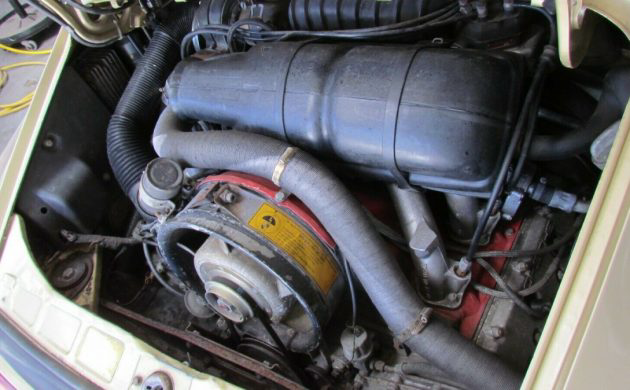 The seller doesn't talk about the health of the engine, just that it has received all new fluids. One would assume it runs quite well, but 911s of this era like to leak, so I wouldn't count on it being completely dry unless the seller is willing to make that claim. I'd love to hear from our readers as to why bidding is still lower than expected for such a special car, as there's a chance it's known in the Porsche community for one reason or another. To my eyes, this is a $50,000 car all day long, and while it could still get there by auction's end, I'm surprised to not see it closer to that number at the moment.