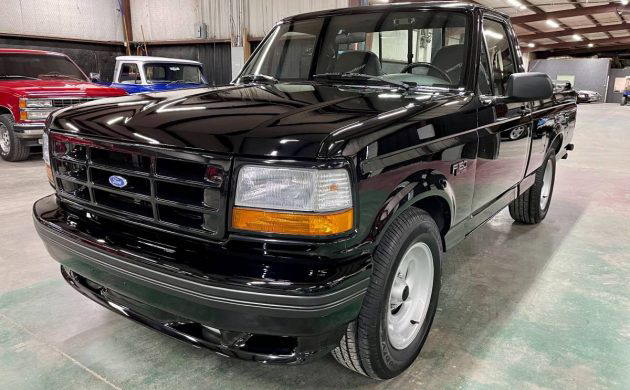 The Ford F150 Lightning is a muscle truck creation born out of the company's SVT group, which has had their hand in seemingly every major performance variant offered by Ford over the last forty years. Despite the obvious performance credentials, values of SVT-blessed models haven't exactly skyrocketed, including the pickup truck. This one is an outlier, as it has just under 2,000 original miles and appears to be in showroom condition. The seller is asking $45,500 here on craigslist and the listing notes that the Lightning remains in factory condition with zero modifications, and benefits from a recent paint correction.
There's a video on YouTube of a dealer test-driving a Lightning where he repeatedly refers to it as a car. This earns him some angst in the comments, but there's a reason for that. SVT could have made this just a straight-line performance truck, but Ford's engineers actually dialed in some very real handling capabilities to make it more than a one-trick pony. Upgraded shocks, front and rear stabilizer bars, and of course, meaty tires all around. Sure, it was no Miata, but it was a truck you weren't scared to get sideways on occasion. The original paint is a great find, as many of the repainted trucks are missing their obsolete "Lightning" badges by now.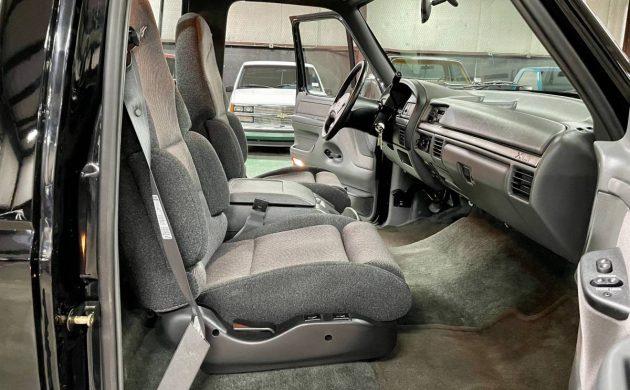 Thickly bolstered sport seats were more Mustang than pickup truck, and given this Lightning has seen barely any use, the upholstery and foam reinforcements remain in perfect condition. No cracks in the dash and the carpets are spotless. There's nothing exceptional about the cabin, aside from the sport seats, so look elsewhere if you're seeking a limited edition model that feels as special inside as it does under the hood. There are so many SVT vehicles to choose from, which one would be your choice? Personally, I've always been a fan of the four-door SVT Contour, but the Lightning pickup is a close second.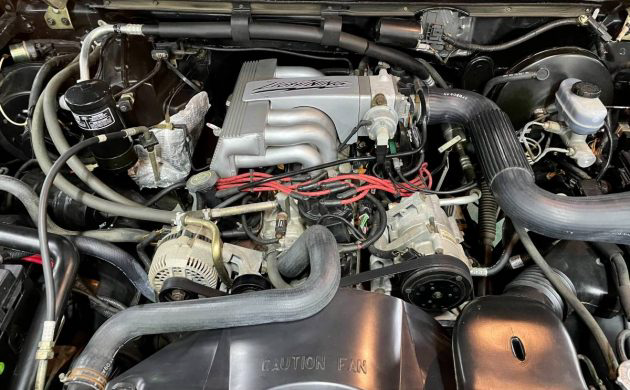 The trouble with time capsules like this is that it's only real purpose is to be on static display, remaining one of the best in existence. While I do love the Lightning and its delightful Windsor V8, I'd need one that I could actually drive and even beat on once in a while. And given the Lightning hasn't ascended to Ford GT status, keeping one in flawless condition with under 2,000 miles in your garage won't necessarily guarantee a major return a few years down the line. So, if it were my money, I'd buy one I wasn't afraid of driving. Would you choose a survivor Lightning like this or find a cheaper one that may be rough around the edges but able to rack up some miles?