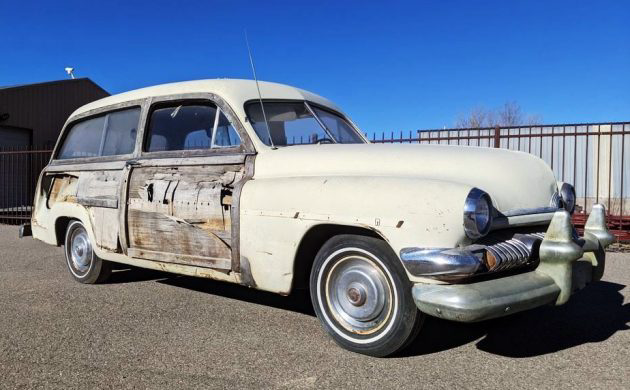 A two-door station wagon blends the utility of a wagon with the sportiness of a coupe. Often a choice of trade workers, they make an attractive service vehicle without the excess length and cost of a four-door wagon. This 1951 Mercury Station Wagon in Albuquerque, New Mexico has lost its real wood siding to the elements, but features newly installed floor metal, a flathead V8 of unknown condition, and "very little" rust, according to the seller. The listing here on Facebook Marketplace asks $18,500 for this as-is classic. Thanks to reader Ikey H for spotting this nifty New Mexico wagon.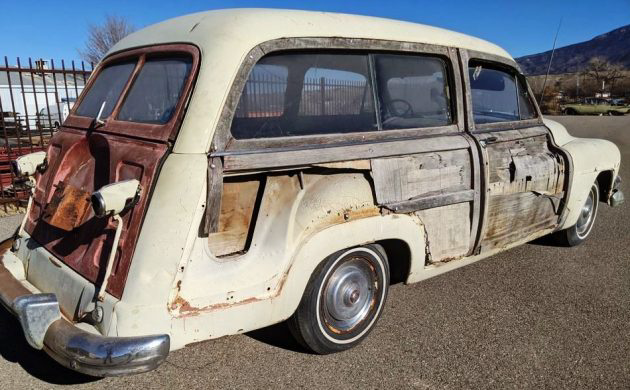 Purists may eschew the structurally metal "tin woodie" as not a "real" woodie, but restoring them still requires skills possessed by few body repair experts, let alone hobby enthusiasts. Classics like this Mercury, with a structure of steel, make a smart choice for those toying with the idea of restoring their first woodie.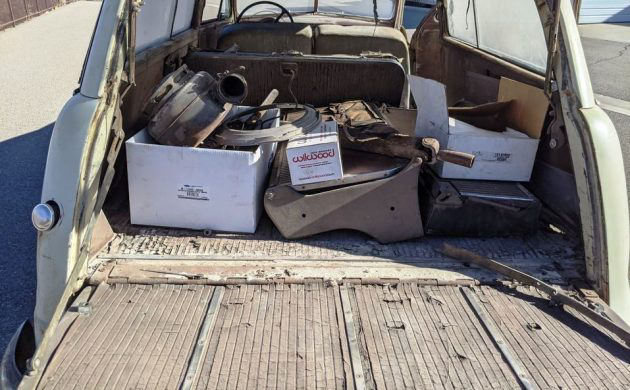 Whether transporting oversized items or simply enjoying a picnic lunch, you're well-served by the Mercury's flat tailgate. Three rows provide seating for eight.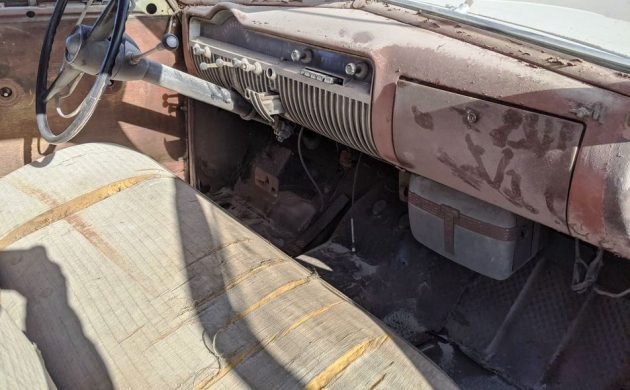 While the transmission type evaded the listing, two pedals suggest the new-for-'51 Merc-o-Matic three-speed automatic. In normal driving, the gearbox starts in second and shifts as needed. The driver may select first or "Lo" using the column-mounted gear selector. Merc-o-Matic:  ask for it by name!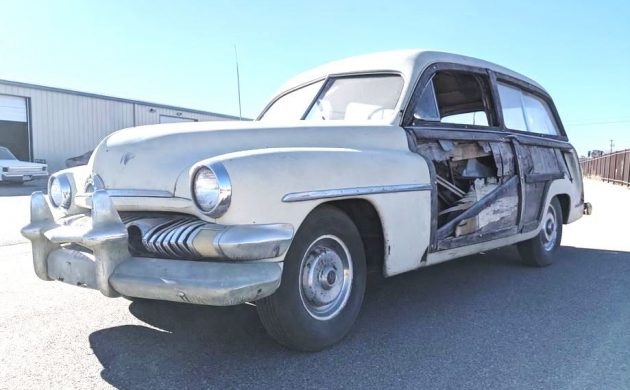 No engine pictures grace the listing, but the "flathead" would have originally been the Mercury-specific 255 cid (4.2L) version making 110 HP. Thanks to lov2xlr8 for some details. Called simply the "Mercury Station Wagon," all specimens in the sales literature were two-door wood-clad models. For a good laugh, check out the vintage promotional Merc-o-Matic advertisement on YouTube. Despite three minutes detailing this innovation including its "overdrive effect," the transmission still "almost defies description!" Would you consider rebuilding a woodie like this neat old Mercury?