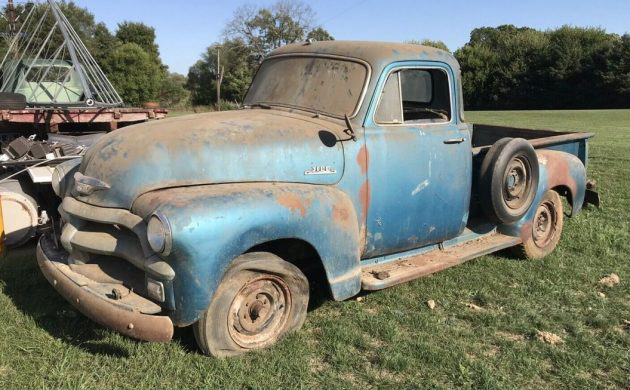 According to the ad, this 1954 Chevrolet pickup spent the past 30 years in a barn. It is located in the town of Climax, Michigan which is just south of Battle Creek and can be found here on eBay with a current bid of only $1,500. Unfortunately, the truck doesn't come with a title. If you are interested in the truck, hopefully, it isn't too hard to get a replacement title in your state. The body looks like it will clean up pretty well and might make for a nice patina truck or could be repainted. Have a closer look.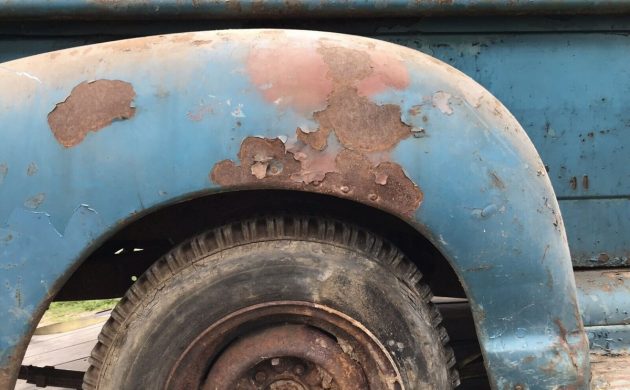 This looks like the worst of the rust (at least from the photos provided in the ad). You can see the rear fender has either been riveted together at some point, or those are the remnants of slide hammer pins. Either way, when you combine the rust with the cracked and peeling paint, it will need a little TLC to look better.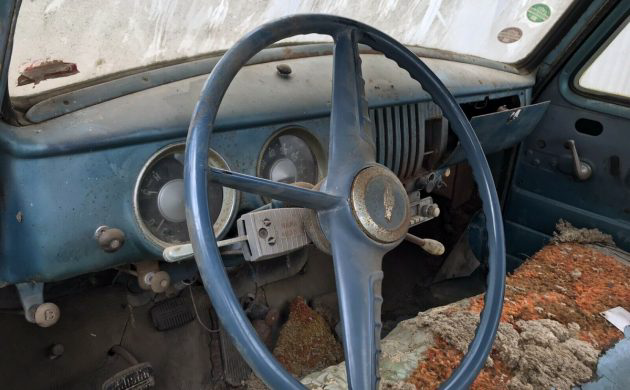 The interior appears to be all original with the exception of a radio peeking out from under the dash. The seat appears to have been ravaged by some critters, but replacing upholstery is not too bid of a deal. I've always liked the gauge design on these trucks. The two-round gauges are nice and symmetrical and the gauge that houses the temperature, oil pressure, and fuel is a great design.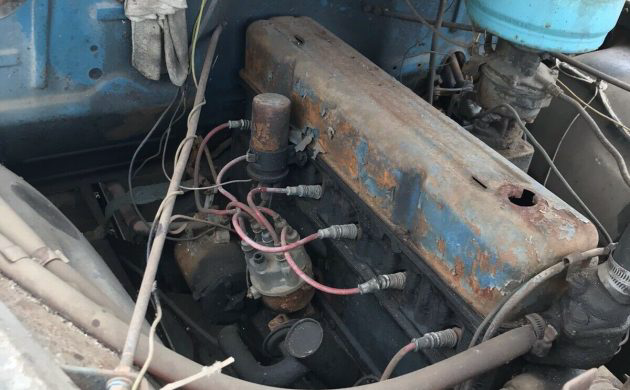 There's no information in the ad about the straight-six and what condition it is in. You can see the plug wire for cylinder number one has been removed. I wonder if they were trying to get it to start and pulled the plug wire to see if there was a spark?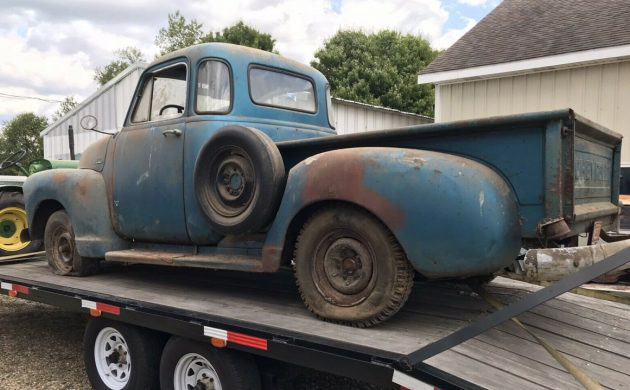 The 5-window design of these trucks makes for nice projects. Before the two cab-corner windows were added, there was quite a blind spot on these trucks. If you were building a mid-50s truck, what year and model would you start with? Let us know.