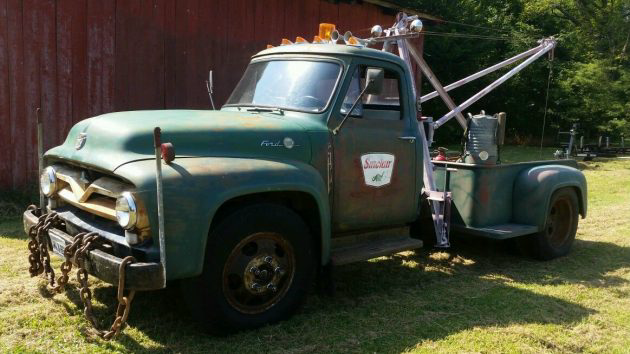 As it turns out, I'm not really sure that this 1955 Ford F600 truck (the seller calls it F6, but I believe it's correctly called a F600) started out it's life as a tow truck. That being said, it looks pretty cool, doesn't it! It's listed for sale here on eBay with a buy it now of $7,500 although lower offers are invited. The wrecker is currently located in Louisville, Kentucky waiting for you to come pick it up.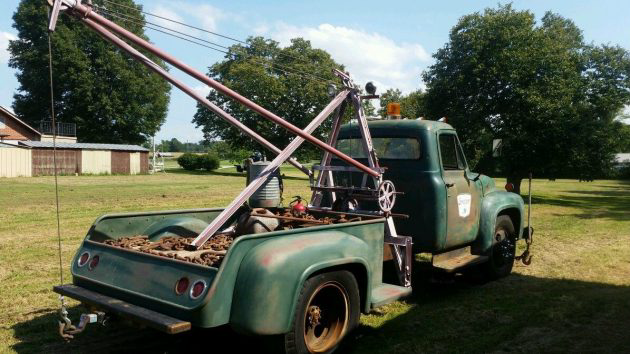 From this angle, the truck looks pretty darn cool. I'm especially enamored with the rear treatment with the tail lights, although that had me questioning the vintage of the bed. A search of 1955 Ford wreckers didn't find anything with this style of rear.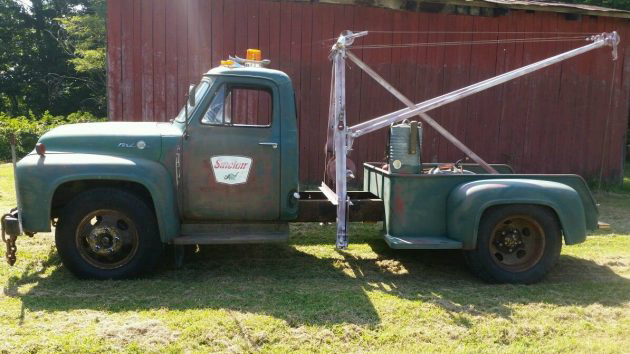 I don't find the truck as pleasing from this view. As it turns out, the boom is actually an Ernest Holmes one dated 1915(!), so it certainly didn't come stock on this wrecker. By the way, the seller states the boom is fully functional. You can find a similar Holmes boom in this picture, and there's a great article here in Hemmings about how Holmes invented the tow truck (although the 1916 date of the first one throws the date of this unit into question). Regardless, I think you would have to put something in that mid section of the truck to make me happy from a visual standpoint. Maybe some tool boxes?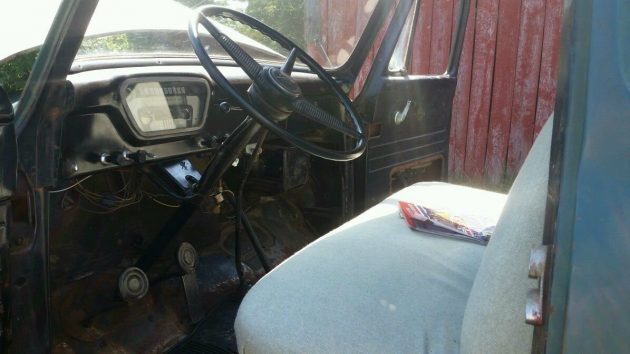 Apart from the generic seat cover, the interior doesn't look bad at all. I'm pretty sure I'd want to cover the seat in a dark vinyl, especially if I were actually going to use the truck to tow anything. Is a truck like this just for fun, or would you make it work for a living as well?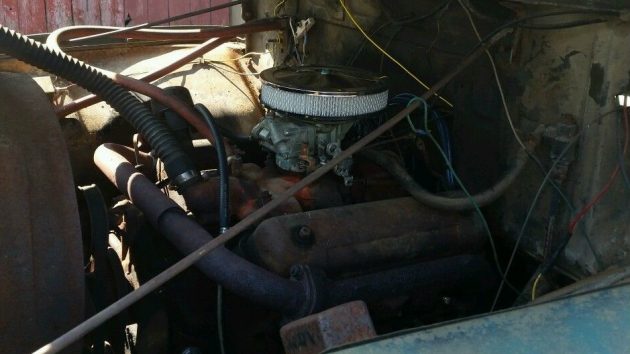 The different color under the hood has me questioning the patina, although the overlaid newer Sinclair logo over text has me believing it. You tell me what you think! The seller has done some recent mechanical work, including replacing/rebuilding wheel cylinders, new plugs and wires, a new fuel pump and a rebuilt carburetor. The 1955 F600 should have a 256 cubic inch Y-block V8, and this appears to be one. Ultimately, I'm wondering what would I do with this truck? I don't think I'd use it to tow anything (at least with the boom, I wouldn't be opposed to using a regular ball hitch) but I can't come up with much other than taking it to events and parades. Okay, Barn Finds readers, I want to hear your most creative ideas (while still keeping it in it's same basic configuration)!