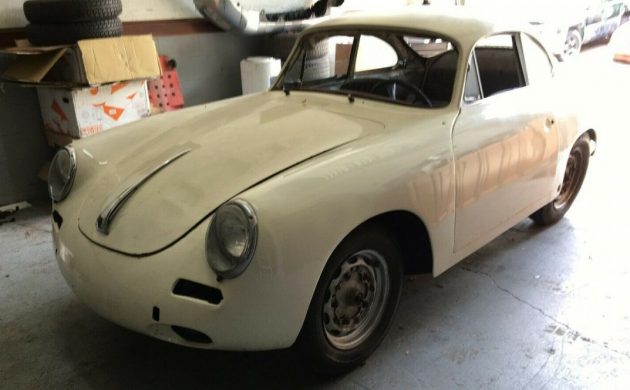 Buying someone else's project is always risky, simply because it's challenging to chart where exactly they left off and where you can begin. Even more of a hurdle is whether the work was done to a high level. Fortunately, this 1963 Porsche 356 looks reasonably decent from here, and while it is not a numbers matching example, the straight body lines and solid floors are more important to some buyers who don't want to get mired in bodywork. The 356 was found by the seller in Texas, so hopefully, it's as dry as he claims. Find the 356 project here on eBay where bidding has reached $19,700 with the reserve unmet.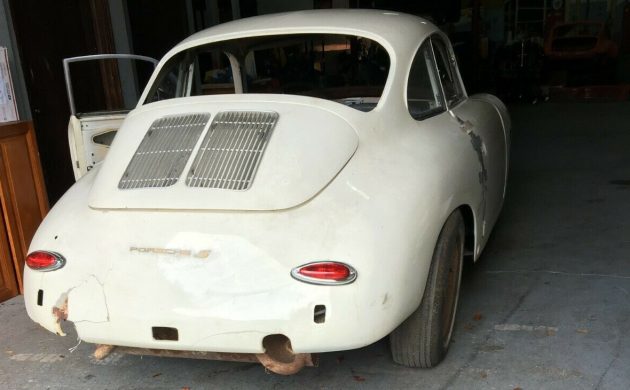 The seller purchased the 356 with the intent of creating an outlaw build, a typical outcome for a car that doesn't have a matching engine under the hood. The Porsche was undergoing restoration by the previous owner, but the work wasn't completed – so it's been in pieces for a while now. The body looks very good from front to back unless there's Bondo hiding in there that I can't detect from the screen. The rear glass has gone missing, along with the bumpers, and the gas tank was tossed for being rusty inside. That's one lesson I learned the hard way – never toss a tank for a vintage vehicle, as it's still possible to get them cleaned and resealed.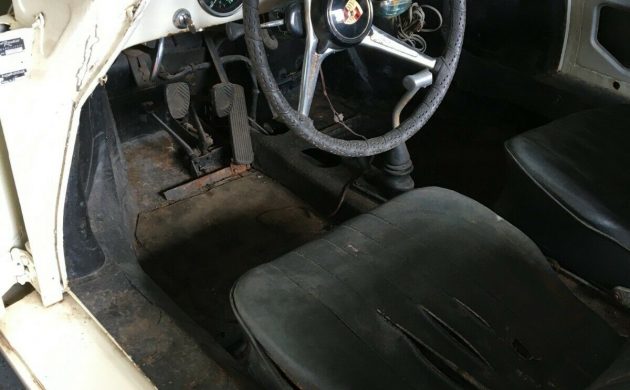 The interior doesn't look bad at all, as it's usually a concern with Texas cars that the cabin will be completely blown apart by sun damage. Not here, so it seems likely the 356 has remained indoors for the past few years, and likely beyond that given the seats and carpet look intact. The seller doesn't say whether the floors were replaced or simply never rotted out in the first place, but I don't have to tell any of you how good it is to see a 356 with good floorboards. The dash looks complete but there's a missing door panel in the listing; the seller simply says the interior "…needs to be fully repaired."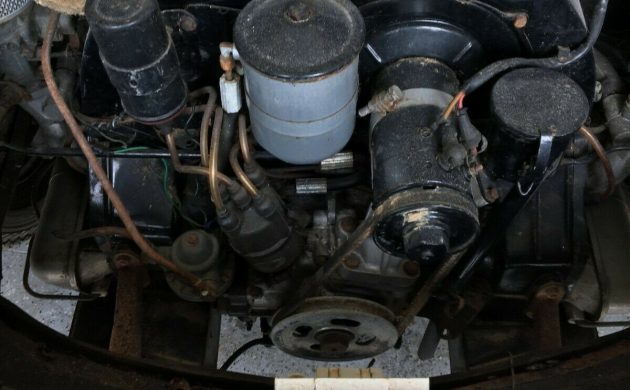 The engine turns freely, and the transmission is still with the 356. It's a hard choice for me, between paying less for a car with rust but a matching engine, versus paying more for one with a good body but non-original drivetrain. Most of you will likely vote for the latter, and you're wise to do so – I'm just too sentimental for my own good when it comes to wanting to keep a car as original as possible. Right now, it's hard to go wrong either way on a 356, as there's seemingly someone who will want it in any condition they can get their hands on.