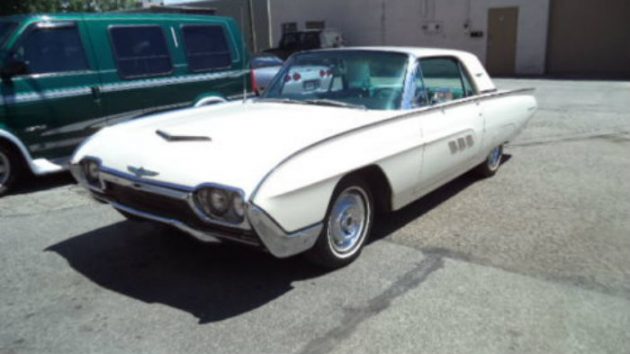 According to the seller, this is one of only 17 28 tri-carb "Sports V8" engined 1963 Thunderbird coupes that were ever produced, and I'm sure even fewer of those had factory air conditioning. It is listed for sale here on eBay and is located in Wickliffe, Ohio. Bidding has yet to meet the reserve as I write.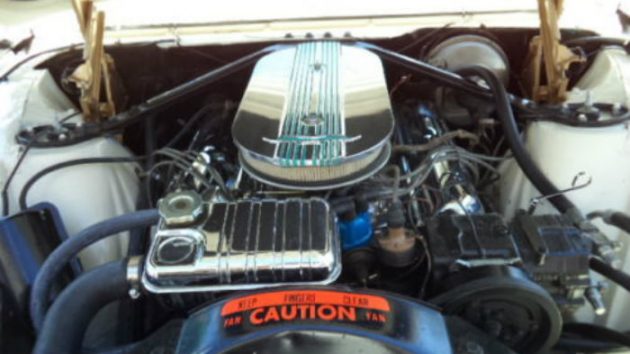 These desirable M-code models (it's in the serial number) were produced by taking the standard 390 cubic inch V8, adding cylinder heads from the 406 V8 and 10.5.1 compression, dual exhausts, and a trio of Holley two-barrel carburetors on a cast aluminum intake. It also had higher-rate valve springs, a specially ground unique camshaft and a high pressure oil pump. Oh, and the little matter of an aluminum intake with no fewer than three Holley two-barrel carburetors! According to the seller, the only thing not original under the hood is the brake booster. Hopefully they have replaced hoses, filters and belts as well! As far as I can tell, that gorgeous air cleaner is original, too.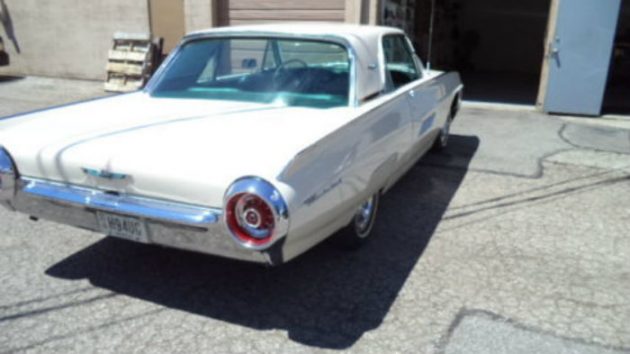 We're told the car is wearing it's original paint and has only received minor touch ups. Even though the pictures aren't that great, it sure looks nice in them for original paint! The chrome is shiny as well.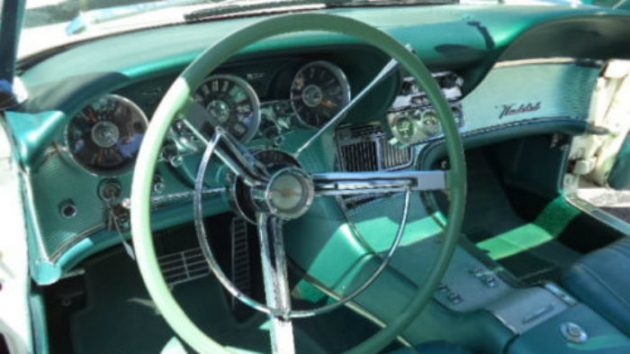 The turquoise dashboard looks great next to the white exterior. Since the Thunderbird emblems have a turquoise center anyway, I think this is a very appropriate color. If that dash really isn't cracked, it would be very unusual.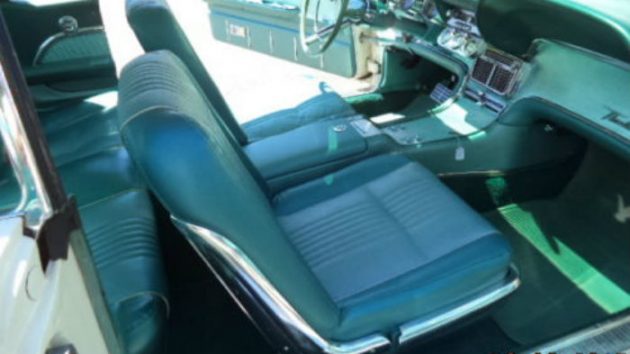 The seats and carpets look just as nice as the dash. I don't see any major signs of wear anywhere. And I know those seats are comfortable after sitting in my uncle's Thunderbirds for so many years. I should point out here that the odometer is reading 28,500 miles, but the seller states that in Ohio, cars this old are titled mileage exempt anyway. Do you think this car is rare enough to overcome the low prices on 1961-63 Thunderbirds?