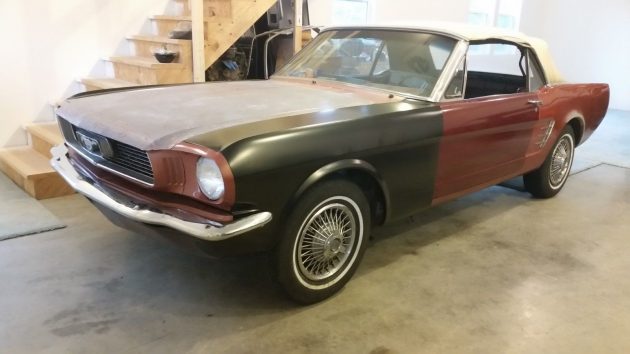 If you are on this site, then I guarantee you love a car with a good story. Well, this 1966 Ford Mustang convertible found in Jefferson City, Missouri and being sold on eBay is one of those rare cars that has a back story.  The current owner received a number of really cool vintage pictures showing this car with the pop up camper it pulled to various campgrounds in the western United States.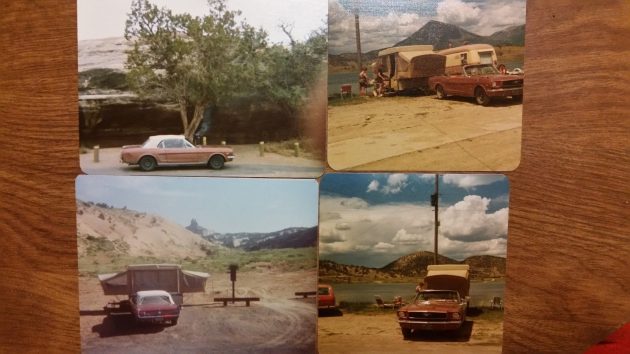 Given the new found popularity of restoring and displaying vintage campers and camping equipment, this one begs for a vintage pop up to attach to the bumper as the ultimate car show conversation starter.  However, there's more to the present part of the story.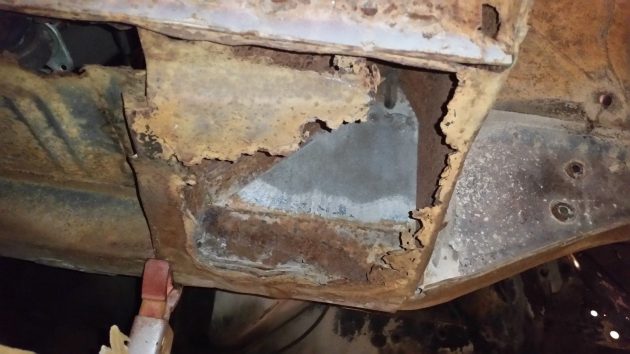 Unfortunately, the tin worm has attacked this sweet little Mustang in one of its most vulnerable areas: the torque boxes.  Torque boxes are forward of the foot well in these unit body cars, and intact torque boxes go a long way in reinforcing the body of a Mustang.  Especially a convertible Mustang.  Rust in this area cannot be ignored, and it is not an easy repair.  It can be done by a home restorer, but the job has to be done correctly.  The good news is that the internet is filled with how-to articles and videos to get you up to speed, and there are a plethora of restoration shops that specialize in Mustangs that can get the job done for a reasonable cost.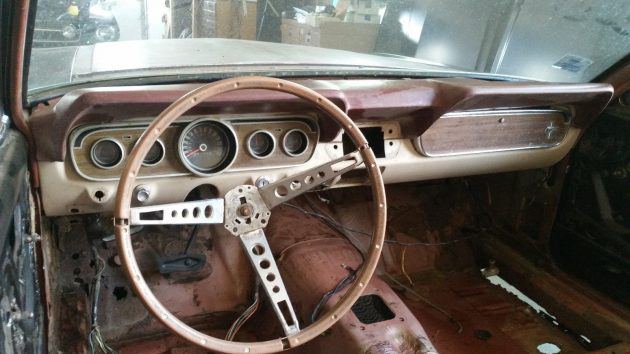 As you can see, the rust has also worked its evil on the floorboard.  While disheartening, this is pretty common for Mustangs, especially convertibles.  On the bright side, the owner tells us that both the front and rear frame rails are solid, and that the shock towers are solid and rust free.  He has even replaced the two front fenders with brand new reproduction ones.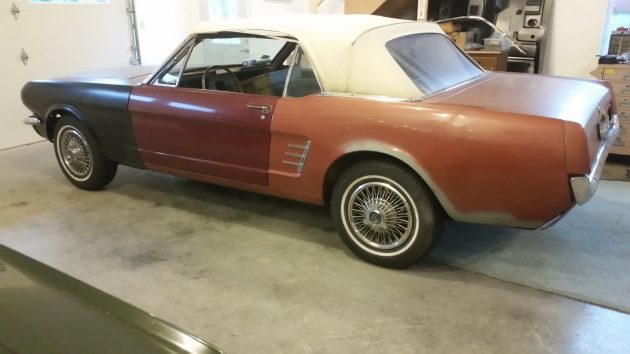 The rest of the car appears to be solid and in good condition.  According to the seller, the car has the desirable 289 V-8 backed by an automatic transmission.  In addition, it has power steering, power brakes, a power operated top, an AM 8-track radio, and  a Pony interior.  When finished, this well equipped convertible would be one of the most enjoyable classics you could buy.  These cars are as American as apple pie, ice cream, and baseball, and everybody loves them.   You would also be the most popular guy in town when locals start looking for convertibles for their parades and homecomings!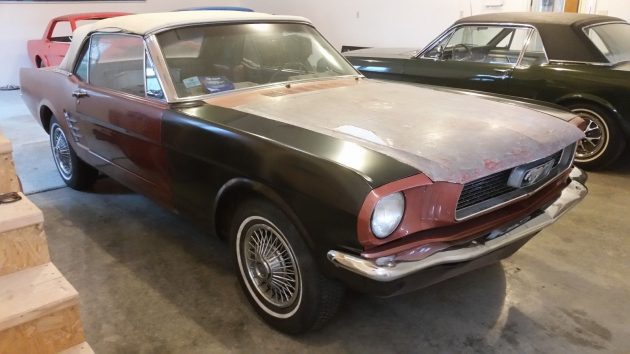 Unlike many sellers, I believe this one is giving you the straight scoop.  In the background of his pictures, you see multiple Mustangs in various stages of completion.  He obviously knows his Mustangs, and the ad lays out the problems with the car.  Its better to know what you are getting into before you shell out your hard earned cash, and the problems he discussed are not too terribly difficult to correct.  Once you take care of the tin worm problems, the rest of the way should be smooth sailing.  There probably isn't a Mustang part that isn't being reproduced today, and there are legions of people who love these cars and can help you get it back on the road again.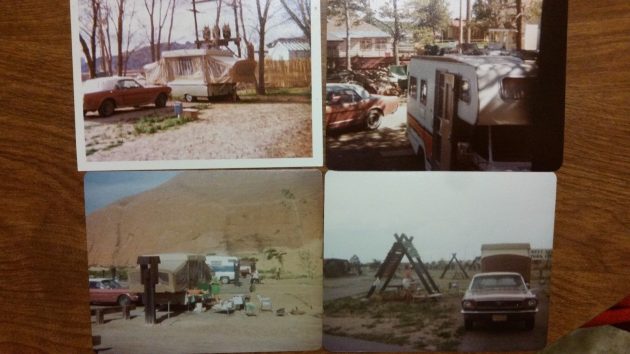 When you finish, you should head out west with this rolling piece of Americana. Of course, with a vintage pop up hooked to the back. I'd venture a guess that the car already knows the way there.