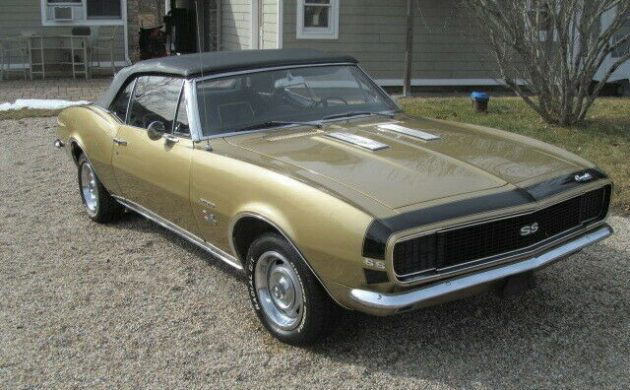 For a lover of classic American cars with gasoline pumping through their veins, there is nothing quite like lifting the hood of that classic and finding a big-block nestling happily in the engine bay. If you lift the hood on this Camaro RS/SS Convertible, that is exactly what you'll find. This is a fantastic looking car, and the owner has decided to sell it. He has set a BIN price of $56,900, although there is the option to make an offer. Located in Morris, Connecticut, it is listed for sale here on eBay.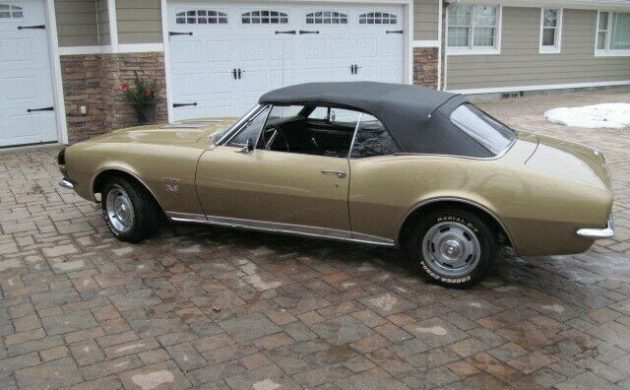 The presentation is certainly hard to fault. The Granada Gold paintwork has a nice, deep shine to it. The black soft-top looks to be in 1st class condition, while the trim and chrome all look remarkably good for a 52-year-old car. There are no visible signs of rust or rot to be seen anywhere on the car.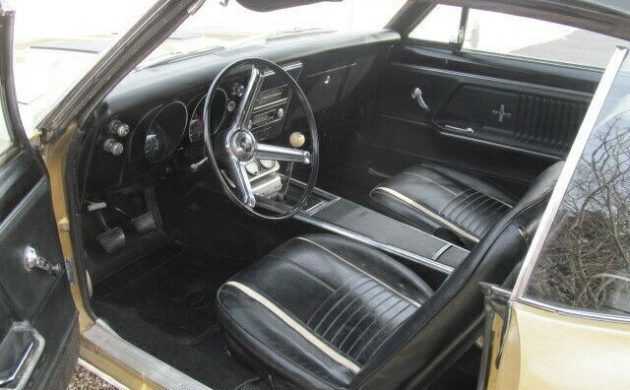 The interior of the Camaro isn't faultless, but it isn't far off it. The owner says that the cover on the driver's seat will need to be replaced, but the rest of the interior looks to be both good and original. Even the carpet is original and appears to have held up really well. The car features the deluxe black seat covers with the white contrasts. It also features a full set of gauges, including the factory tachometer. The rest of the interior trim and plastic looks about as good as you're ever likely to see in a Camaro of this age.
Argh! No engine photos. I was so looking forward to getting a peek under the hood. What the owner says is that this is a full numbers-matching car, and under the hood are the 396ci big-block and a Muncie 4-speed manual transmission, all backed by a Posi rear end. The owner of this Camaro goes to some trouble to explain that the car is the real deal. It is a Camaro RS/SS, not a clone that has been loaded up with reproduction parts. He does hold a significant amount of paperwork which verifies this.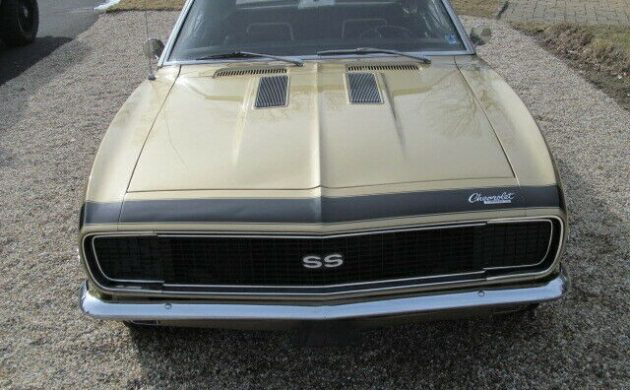 If this Camaro RS/SS Convertible is the real deal, then that makes it a very desirable car. Given the owner's confidence, I'm inclined to think that it probably is, and of course, with desirability comes value. With clones fetching pretty reasonable prices, it is not surprising to find genuine, numbers-matching cars selling for $65,000 or more. With so little to do on this car to make it as close to faultless as a 52-year-old original survivor can be, the asking price seems to be very reasonable.