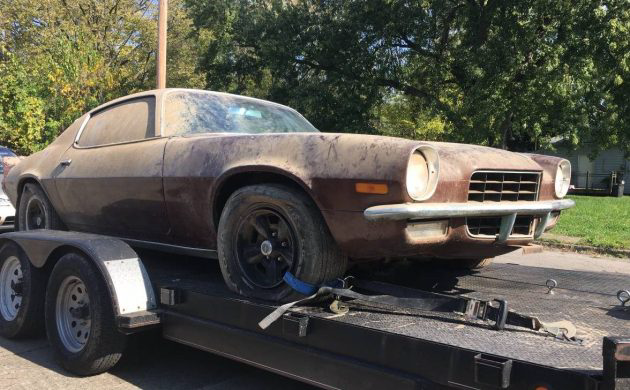 Frustratingly, this is yet another case of an amazing find that's advertised in a less than satisfactory way. The 1970 Camaro you see here is claimed by the seller to be a factory 396 4-speed model that retains it's numbers matching components. If the claim true, than this is a rare car and may just be worth the asking price. You can find this Camaro, located near Dayton, Ohio, here on craigslist with an asking price of $16k
1970 was the first year for the second-generation Camaro and many consider these metal-bumper clad cars to be the most desirable of the '70-'81 model year F-bodys. The SS badge adorned 12,476 Camaros in 1970 according to nastyz28.com with the vast majority of these being equipped with a 350 C.I.D. small block. Only 1864 rolled off the line with a L34 350 HP 396 C.I.D. big block and a mere 600 of them were L78 375 HP 396 C.I.D. big block equipped from the factory. Consider further that these figures include both automatic and 4-speed cars and you can start to see why this is such an amazing find, that is, if the seller's story of a factory 396/4-speed combo holds water. You would think that the seller would have at least popped open the hood to show off the car's biggest asset, but this is sadly not the case.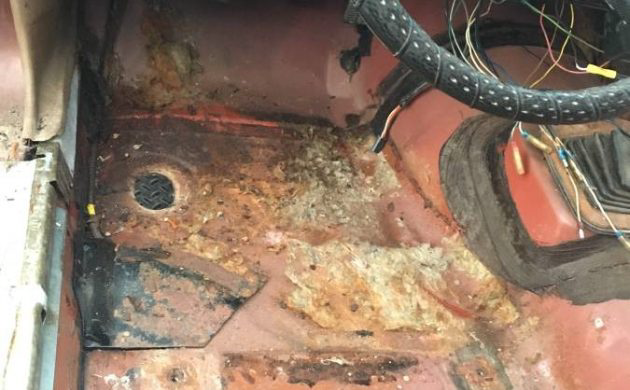 Unfortunately there is no VIN provided in the very short ad and there are only 4 pictures, none of which capture the condition of the interior, motor, or undercarriage. One picture shows the driver floorboard that will need attention but isn't as bad as it could be. The exterior looks like it cleaned up decently, but there is some surface rust on the driver front fender in front of the wheel well and there appears to be some rust in the rocker and in front of the rear wheel on the driver side if my eyes don't deceive me. Between the shadowy pictures and classic copper exterior paint, this Camaro could be hiding a lot of problematic areas. All of that said, what do you think about the Camaro? Is it worth $16k?