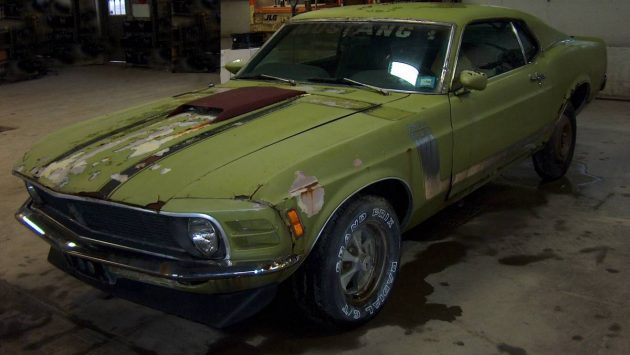 As the seller so eloquently puts, "time has taken it's toll" on this 1970 Mustang submitted by reader Bill W. It's located in Cobleskill, New York and can be found for sale in this ad on craigslist. The asking price for this green or yellow (depends on the picture) gem is $3,900 but I suspect that's at least a little negotiable. The question is are you interested enough to take on a car with this much rust?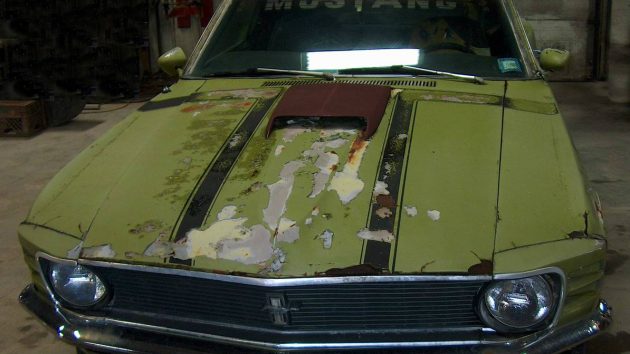 Before you ask, I'm pretty sure the Boss 302 stripes aren't original as 1) the seller doesn't represent it as such and 2) there's an automatic in place, and the rest of the interior doesn't look like a Boss either, and I don't think you could get air conditioning (the issue has been covered at length on the Boss 302 forums here). Unfortunately, there's no serial number given, so we can't check.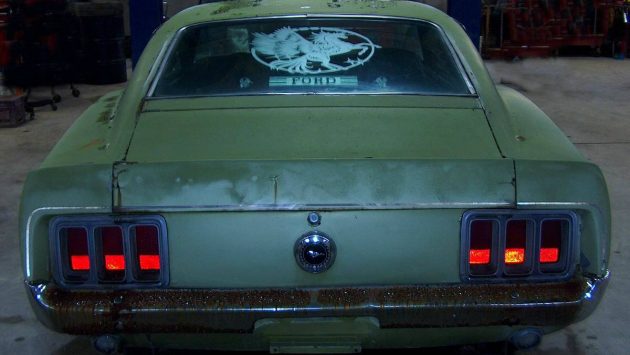 Although there's no title, either, there is a 'lovely' etching or decal on the rear window. I hope it's a decal. The rusty bumper is a further example of the corrosion that has taken place on this car. What a shame!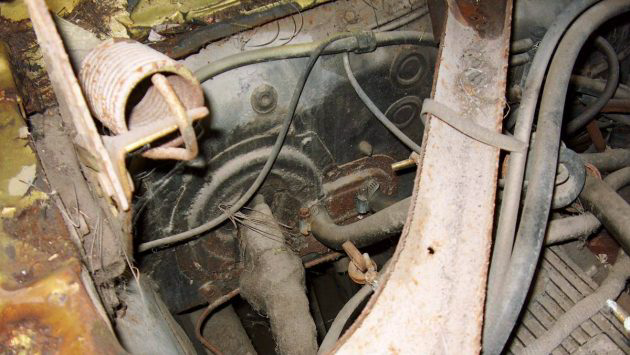 Here's a close up of the underhood area around the passenger side hood hinge. I'm guessing that even if you stripped this car to the bare shell you'll have a lot of rust to take care of. On the bright side, now that replacement shells are available you can get any stampings you need to restore this shell–if you think it's worth it.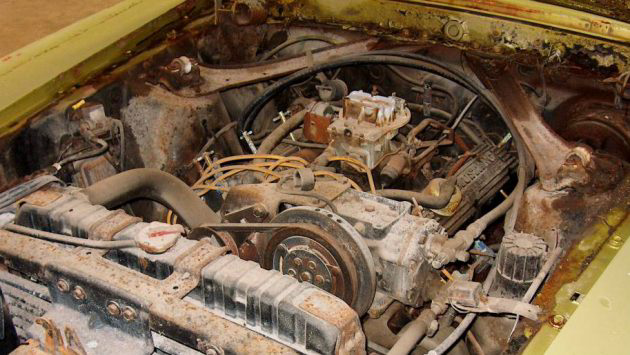 It is nice to see the factory air conditioning in place, and even with a belt in place I'm betting the system doesn't work (although the engine runs well according to the seller, believe it or not!). I guess the question here is whether or not someone is willing to do a lot of rust repair and benefit from the running engine. I'm not sure that's the way I'd go–I'd rather have a more solid shell and deal with mechanical issues. What do you think?