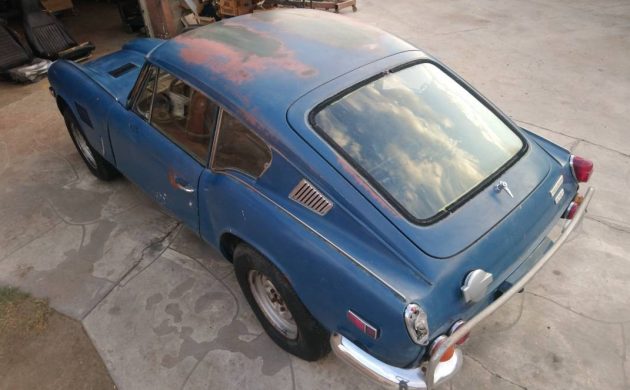 While a Triumph Spitfire is not exactly an everyday sighting anymore, the GT6 hatchback version is that much more infrequently encountered. But an encountering has in fact occurred with this 1970 example which is located in Phoenix, Arizona. Definitely a project at this point but it may make for a nice restoration project. This Triumph is available here on craigslist for $4,300. Thanks to Ikey H. for this tip.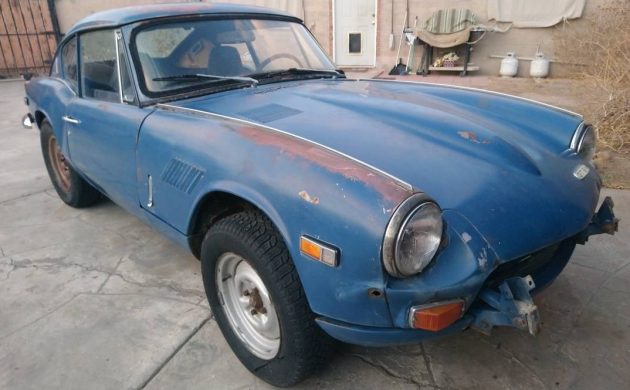 The GT6, based on the Triumph Spitfire, was in production between 1966 and 1973, and about 41K copies were constructed at the Coventry England assembly plant over its eight-year run. This example is actually a GT6+, a designation introduced in 1969 which features a revised rear suspension and a raised front bumper (height alignment) among other changes.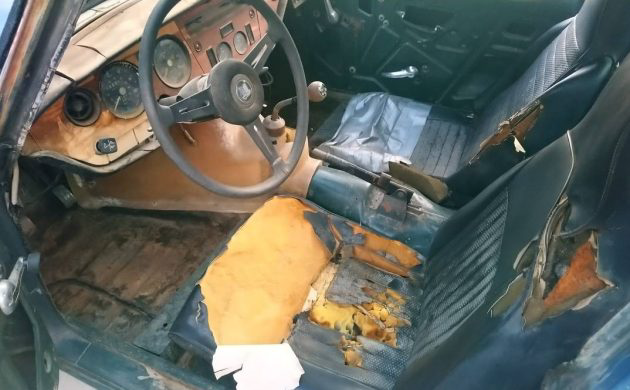 Let's start this time with the interior, the seller has little to say about it and it's not hard to see why. It's a mess with a perforated floor that the seller claims will be easy to replace. The seats, dash, instrument panel, missing door cards, the whole enchilada needs a major rework.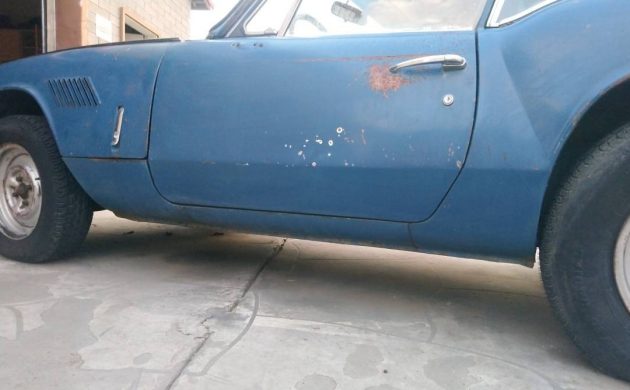 The body, which the seller states as having originally been finished in British Racing Green is now a British Racing Blue and it's a bit grody. The finish is flat and burned through in places, it's really not too presentable but it's usable for the time being. While this GT6 is missing its front bumper and rear left taillight, the rest of the exterior is pretty straight and complete. The seller mentions that the hatch lid fits and opens well – alluding to the overall straight alignment of the body.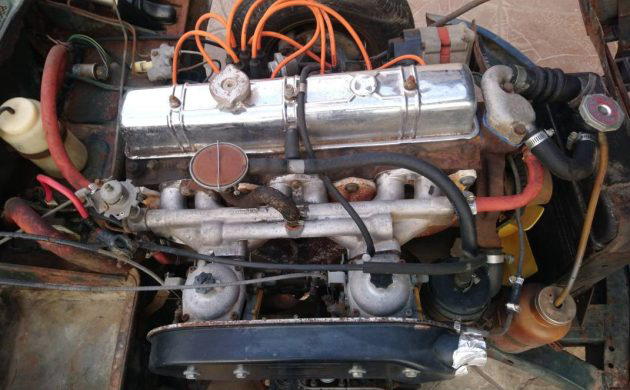 Under the bonnet is a 2.0 liter, in-line six-cylinder engine, good for 104 HP. Driving through a four-speed gearbox, this Triumph's operating prowess is described as,  "ENGINE RUNS GOOD AND GEAR ENGAGES FORE AND AFT". The fore and aft reference probably relates to the transmission and its shifting ability through the forward gears and reverse; it works as it's supposed to. With a curb weight of about 1,900 lbs. this GT6 should be a stout performer.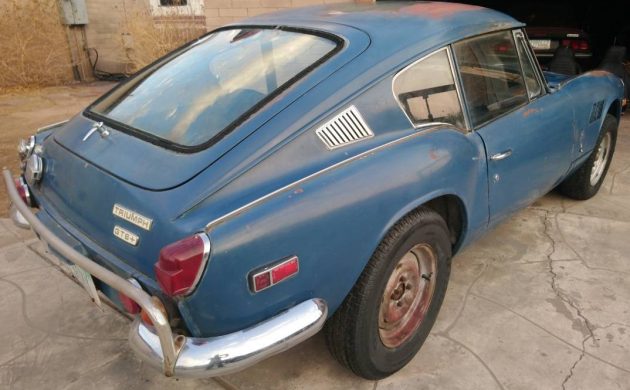 Styling is always subjective and a two-seat roadster converted to a coupe can be a challenge for even the most gifted automotive stylist. The quarter window and C pillar on this GT6 may seem awkward at first blush, but in profile, it actually works quite well. Of course, 1970 was quite a bit before rollover standards, et al took over and added additional complexity to the designer's task at hand. I'd say Triumph prevailed! I honestly have not seen a GT6 in years and it's nice to see one that is salvageable. The seller does caution that this GT6 " WILL NEED TOTAL RESTORATION BEFORE IT BECOMES A DRIVER" so the next owner will have their work cut out for them but this example seems like a good foundation for just such a project, would you agree?