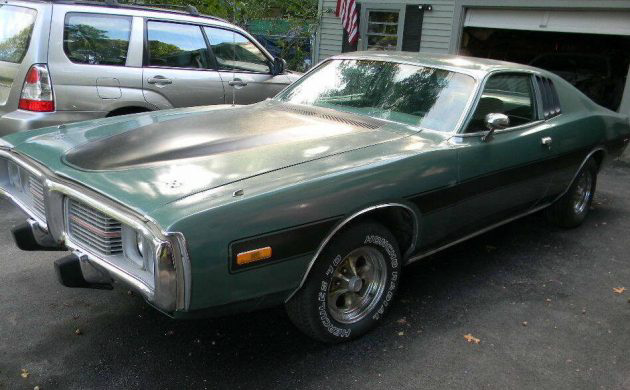 The third generation of Dodge's Charger ran from 1971-74 with the fuselage styling common on that era of Chrysler products. One of the most visible changes going into the '73 model year was on the SE models, which had a new roof treatment with a "triple opera window" surrounded by a canopy-style vinyl roof in many cases. Sales would be the best in years at 108,000 units. The seller's '73 Charger SE may look better than it is because the floors are in need of replacement. It's located in Brockton, Massachusetts and available here on eBay where brisk bidding sits at $3,551 with no reserve to meet.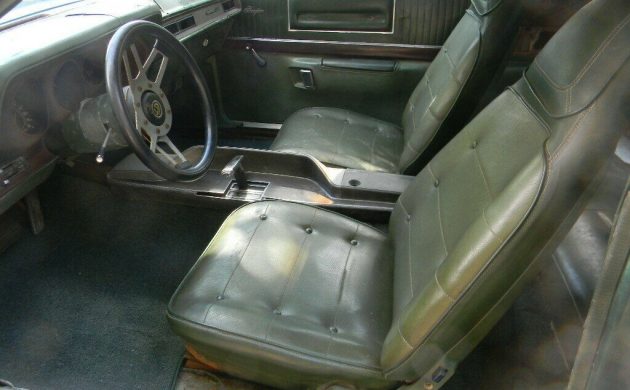 The 1971-74 Chargers were long and sleek – and darn aerodynamic in stock trim. This made them particularly popular with NASCAR drivers. Richard Petty alone won 35 races in these cars and would later proclaim this body style his favorite car because it was "balanced". For '73, the cars had new sheet metal and were longer, wider, and taller than the year before. While sales ticked up that year, the majority of Chargers had engines not categorized as "performance." The cars, as did all Chrysler products, were now equipped with five mph bumpers, front and rear.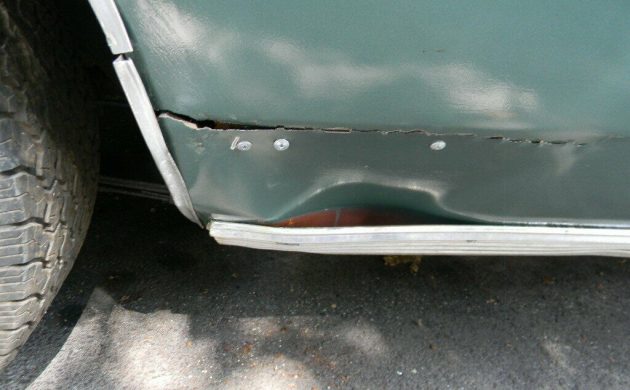 This 1973 Charger SE has been off the road for a long time, according to the seller. While we're told the frame is good, other metalwork is not. The front floor pans are bad, but replacements come with the car, along with ones for the rear as well. It looks as though someone did a poor job of repairing a fender, complete with rivets. The interior doesn't look bad, but the carpeting is missing, the dash pad is cracked and the seller says it needs a new headliner. A reported 135,000 miles are on the odometer.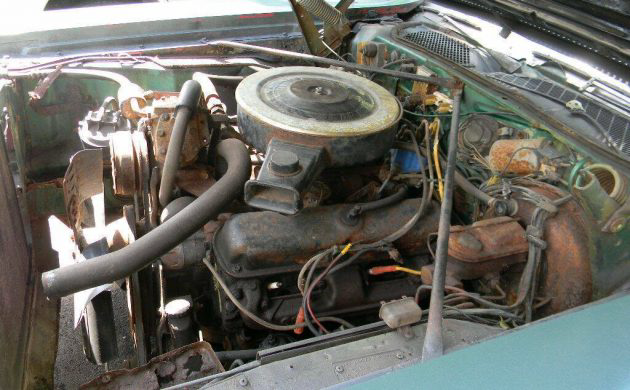 The engine is a basic 318 cubic inch V-8 that may be seized and may not be original. It comes with its fender tag and what's left of its build sheet. The seller is looking to dispose of the car to make room for another project. A nice version of this car could be worth in the high teens, but what will it take dollar-wise to bring this one up to snuff?