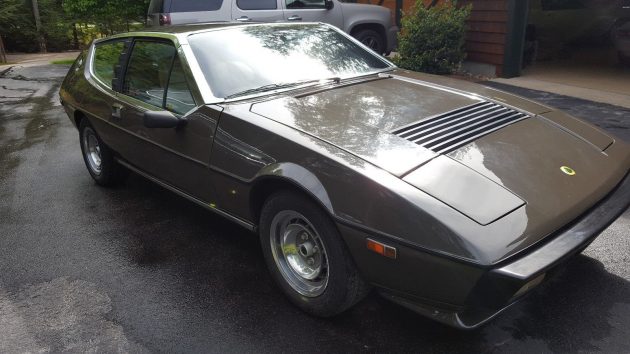 The mid 1970s Lotus Elite has generally been an unloved classic, probably due both to Lotus legendary poor build quality (at the time) and its polarizing styling. Actually, it might not even be polarizing as I've never really heard of anyone that loves it (if you're out there, please state your case in the comments). Usually that means you find them as non-runners and quite dilapidated. This one, however, is the exception to the rule! It's located in Windham, New Hampshire and is featured in this auction on eBay. Bidding is starting at $5,000 and there's a buy it now at only $7,000.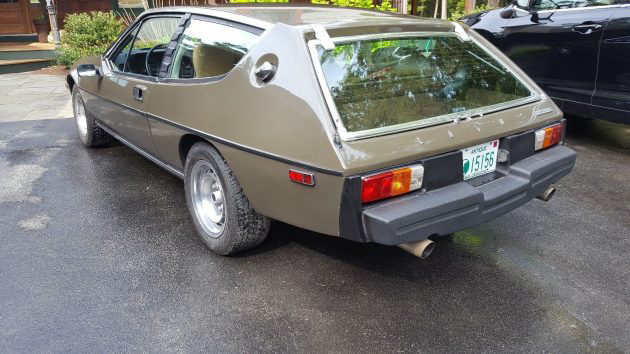 With a practical hatchback and four seats–ok, upholstered buckets–I guess considering the fiberglass shell they actually might be plastic buckets–the Elite was supposed to take Lotus upmarket. Even in the distinctly British brown that you saw versions of on Triumph and MGs at the same time, this car looks pretty nice. Not my favorite profile, especially with that huge C-pillar, but certainly distinctive. The seller tells us their father bought the car in the 1980s and it became theirs a couple of years ago. It has obviously been taken care of–I don't remember ever seeing a nicer Elite.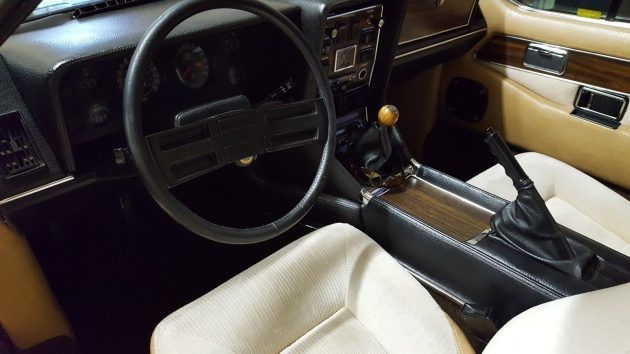 The dashboard looks great, and while the driver's seat upholstery probably needs to be replaced, as a whole it's hard to believe this is a Lotus interior.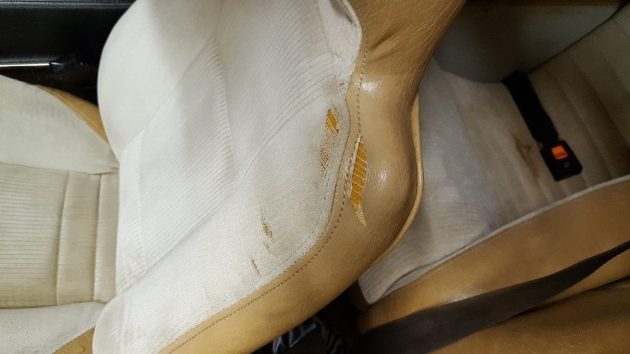 Here's that damaged driver's seat. I could certainly live with it for a while, but considering how nice the rest of the car is, it does let the general appearance down.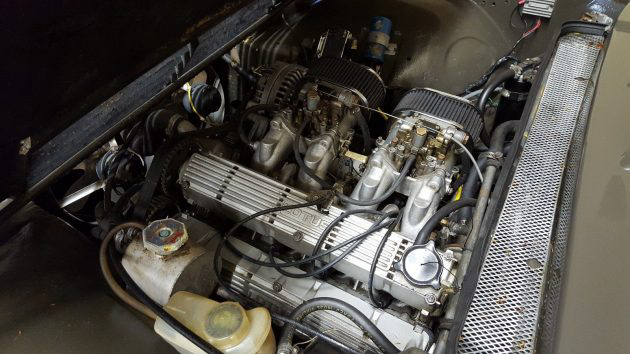 This is the first Lotus application of the 907 engine (it previously was in Jensen-Healey roadsters) that later powered several other cars, including the mid-engined Esprit. The seller has recently replaced the brakes and shock absorbers as well as debugging some electrical issues. The seller also states that the car needs a new speedometer cable and that the radio is not working. Both incredibly minor details compared to the problems you would typically see in an Elite for sale. If you've ever wanted one, jump on this brown beauty!