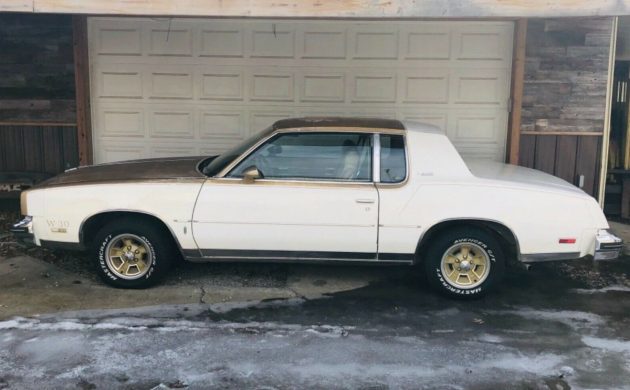 This 1980 Oldsmobile Cutlass is a rare 442 / W30 car that features a paint scheme that the seller claims make it one of 346 produced! Some might say given the return to the burlier 350 motor that this generation was more in keeping with the spirit of the original 442, but that's up for debate. This model was never sold in California, so the seller notes the lack of emissions equipment. It's listed here on eBay with a $5,500 asking price and the option to submit an offer.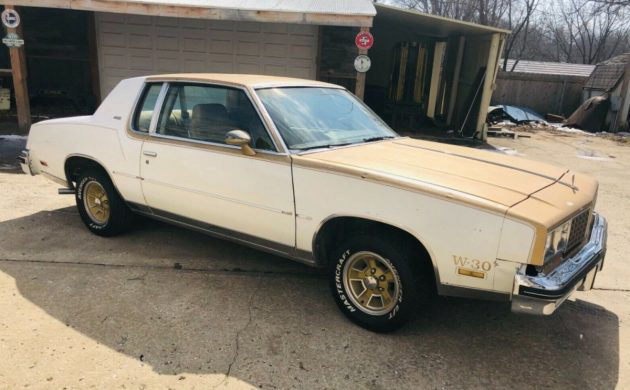 The 442 package came in two colors combos, gold over black or gold over white. The latter is the rarer combo, so the seller isn't exaggerating with that claim. The matching gold wheels are a great look, and while it's still a far cry from the original McCoy, a 1980 442 is also way cheaper. The seller notes this particular car sat parked in Kansas since 2005 before he acquired it and threw some basic tune-up parts at it, including new radiator hoses, clutch fan, alternator, belts, spark plugs, plug wires and more.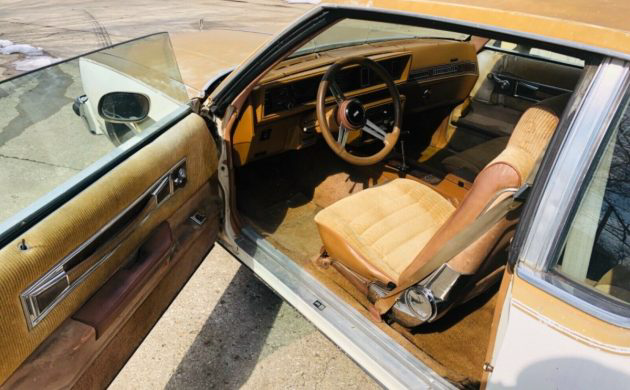 The car presents well enough inside, with tan cloth buckets showing no major damage but the dash shows typical cracking. If this Olds was sitting since 2005, it was likely under a car port or garage stored as I suspect we'd see more evidence of sun damage. Then again, the seller's admission that the 442 suffers from hail damage on the top-level surfaces may lay waste to that assumption. Either way, the interior looks better than expected, but the roof, trunk, and hood will all need dent repair.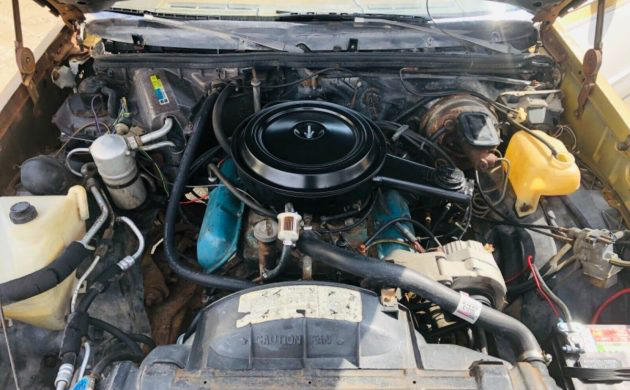 The seller notes inside the cabin there is some damage to the door panels and the headliner will need replacing. The body is said to be quite sound, with some small rust spots noted and nothing that sounds like it needs immediate repair. The frame rails are said to be perfect, and the seller is including replacement front fenders hood and deck lid to address the hail damage. Of course, that will negate the original paint that's still on the car, which is a shame, but you'll otherwise have to see if a paintless dent wizard can work their magic on the hail dings.