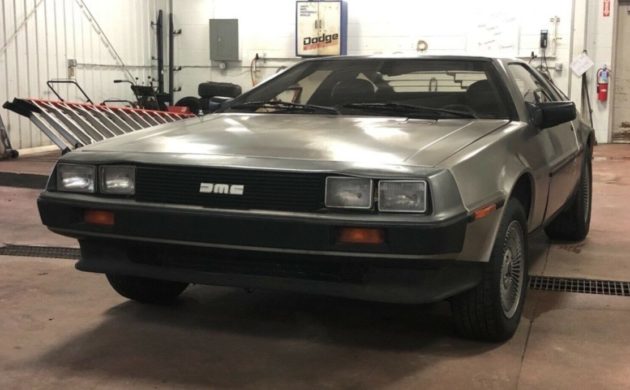 For all of the pristine DeLorean DMC-12s that roll across auction blocks nationwide, there has to be the occasional beater. The seller emphasizes several times that this DeLorean on eBay will need some level of refurbishment, referring to it as a "fixer-upper" more than once. To me, rough cosmetics mean nothing compared to the travesty of an automatic transmission, which this example is equipped with. Which begs the question: will this example, with its known issues and slushbox, ever make a good investment? Find it here on eBay with bidding over $16K and no reserve.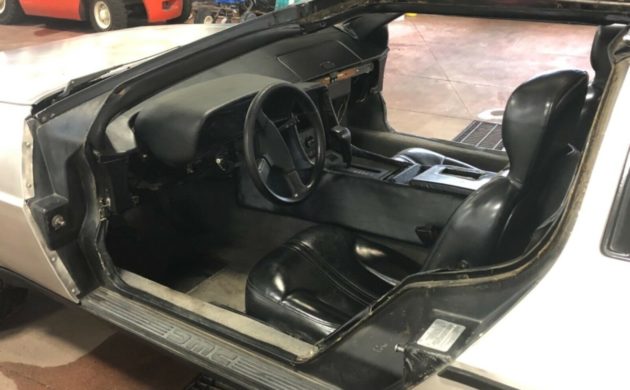 The DMC-12 is well known for its real-world performance falling well short of expectations, especially given its Jetsons-grade exterior. The powerplant was less than inspiring and has never endeared itself to enthusiasts, even among the company's most fervent supporters. While I can understand that in the era in which it was made, plenty of shoppers didn't think twice about ordering it with an automatic, today we all know how much the performance suffered as a result. In addition, any car even considered a performance vehicle in some regard (and what else would you consider a DeLorean?) demands that it come with the row-it-yourself option if future value is a concern. Of course, when the first owner bought this car, he likely wasn't too concerned with future resale value.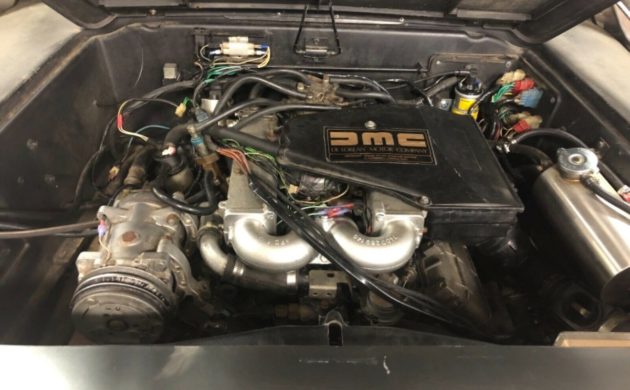 The seller says it runs, drives, and stops as it should, but doesn't elaborate as to why it's still a "fixer upper." The engine bay looks cleaner than I was expecting given the description, but no information is offered about how it's been maintained. One of the more annoying things sellers  can do is blatantly call their car a beater, or a project, or a fixer upper, and then not explain why it earned that title. It's almost like by simply calling it a project, they're suddenly absolved of disclosing specific issues with the car. If you call a house a fixer-upper but know full-well that the foundation is crumbling, I suppose you can say with some confidence that you did identify it as a project – but wouldn't it be nice if you knew in advance just how deep you were getting? Regardless, as bidding shows, it's not stopping anyone.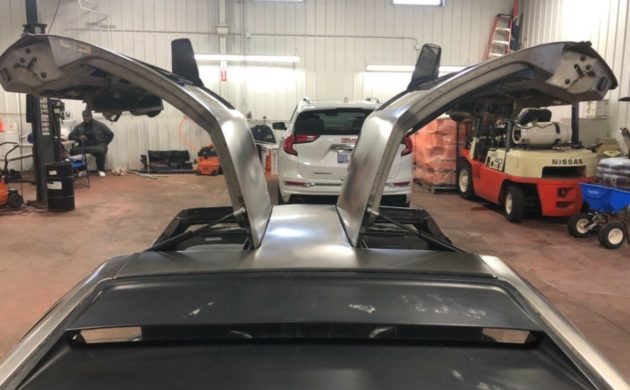 And that's the funny thing about DeLoreans. Despite being really just a stainless steel novelty, collectors still dig them. Therefore, even an example with undisclosed issues and the fun-sapping automatic will likely still nudge $18K or better before it sells. For years, I've expected the DeLorean to be a collector car that falls by the wayside, especially given its relevance preceded Gen Xers and came after Baby Boomers' formative car years. Despite this, the DMC-12 continues to hold appeal to a devout contingent of brand loyalists, as this example shows. I still can't quite rationalize spending this much money to get into a project-grade specimen, but given the iconic gullwing doors still work, I'm sure this photo alone made some bidders open up their checkbooks.