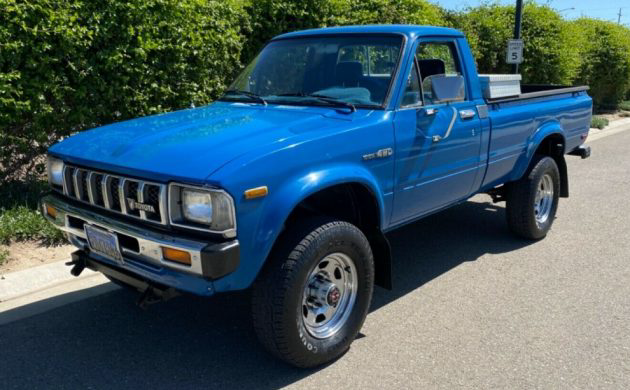 If someone asked you to close your eyes and picture a "typical" 1980's Toyota pickup, you'd probably envision a truck with flat paint, rust, dents, and dings. The truck featured here certainly doesn't look like the average truck and is a true survivor. It is a 1982 SR5 that is a 2-owner California truck and can be found here on eBay with a current bid of $10,400. The truck has been repainted once in the original color plus the engine and drivetrain have been completely gone through. Check out this beauty!
The interior isn't quite as nice as the outside but still looks great. The seats have been recovered. It would be nice to see what is under the carpeted dash pad, hopefully, it is in good shape. The ad says all of the electrical equipment functions as it should and the air conditioning works well and blows cold.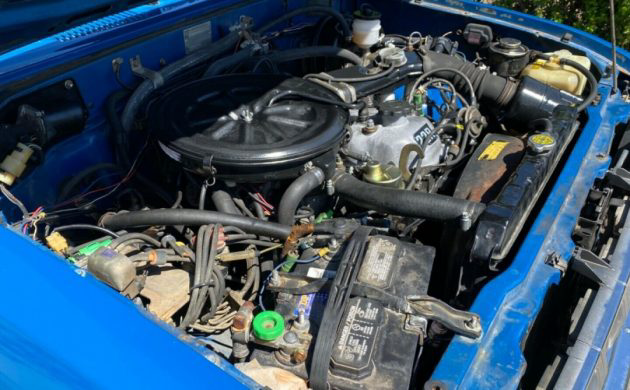 The engine compartment isn't highly detailed, but it looks above average for a nearly 40-year-old truck. Amazingly the ad states that $8,000 has been put into the drivetrain! The engine is described as "…burn rubber and takeoff with no hesitation." The transmission shifts through the gears like it should with no leaks or smoke.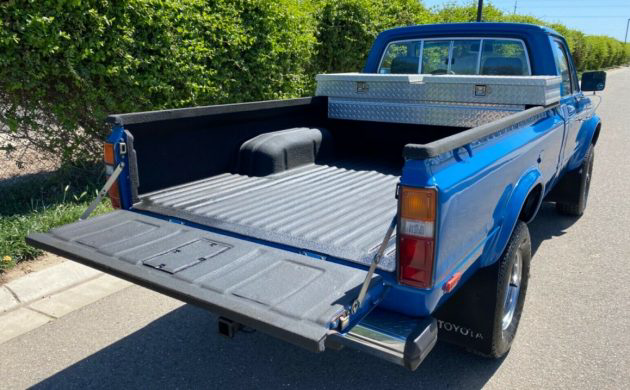 The bed has been Rhinolined and overall, I'd say this truck is a really nice example of a vintage Toyota. Are you a fan of these older Toyota trucks?