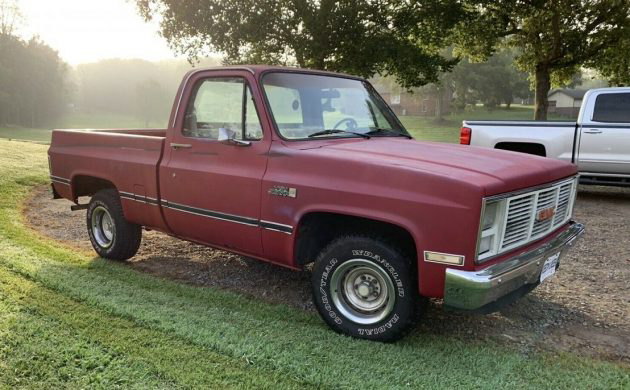 Located in Winston-Salem, North Carolina, the title check on this 1985 GMC 1500 pickup shows just two owners. The truck is being auctioned here on eBay with less than 2 days remaining. Current bids are only up to $3,605 but the reserve has not been met.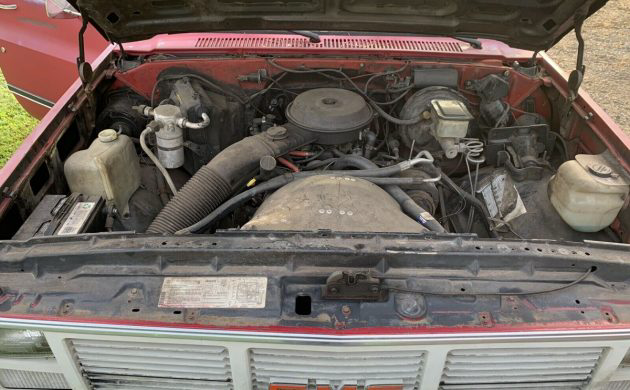 The truck is still fitted with its original 4.3 liter V6 engine and mated to a column shifted automatic transmission. The truck looks all stock and is fitted with air conditioning, power steering and power brakes. Most 1985 GMC 1500 trucks were produced with the 305 cubic inch V8 engine.
Equipped with a short bed and 2WD, this GMC High Sierra 1500 is said to run and drive well. The tan interior is pretty worn out and will need a new dash, door panels and a recovered bench seat. The seller has installed new tires, brakes and shocks. A few spare parts are included with the sale like new door handles, new mirrors, new side trim and a new front grill.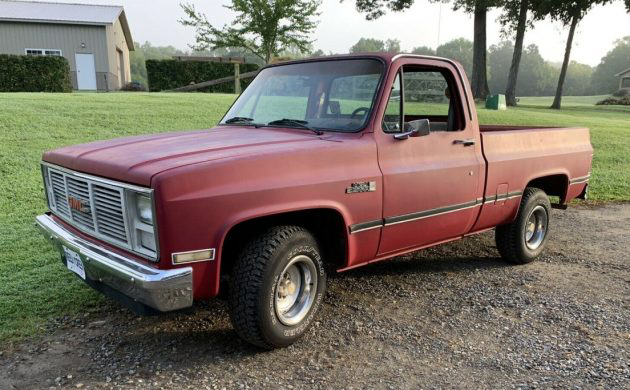 I owned a 1985 GMC High Sierra 1500 like this in college. It had a very reliable 5.0 liter V8 engine but when it got hot outside, I had trouble with vapor locking until I installed an electric fuel pump. This looks like a well-used truck that the odometer has rolled over once or twice. I think it might sell in the project price range of $4,000 to $5,000.