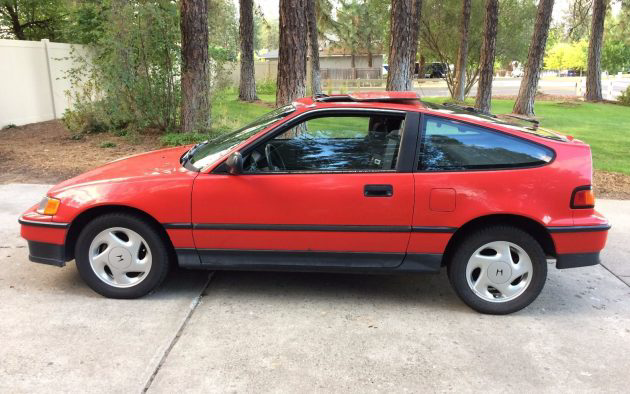 Now I know what you're thinking: since when is a Honda classic? Since recently! Though in the scheme of things, this 1990 CRX is relatively new, it is still nearly 28 years old. We have featured 11 different CRXs over the last two years, and with good reason. The CRX has always been a popular Honda product, and is just as popular as ever with values currently on the rise. Because so many CRXs saw a lot of use and abuse over the last 30 years, many of them rusted out or were beaten to death by teen drivers. This one has only seen daily duty and covered a mere 86,517 miles, hardly a feat for a '90s Honda. Find it here on eBay in Washington state with a $6,599 price tag.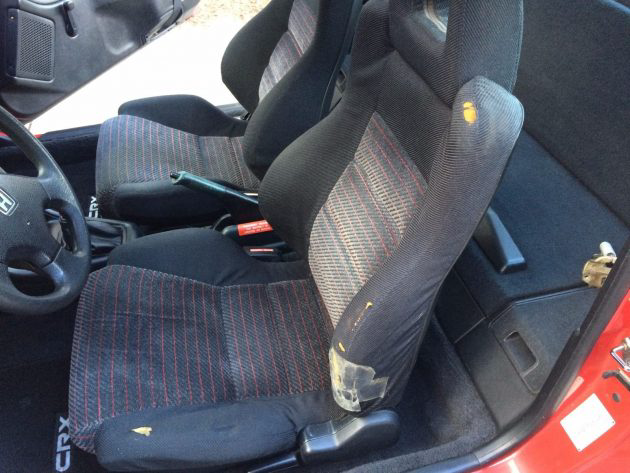 As far as CRXs go, this one is in excellent condition. Although mint condition show-worthy survivors pop up from time to time, this one is in the best driver condition I have ever seen one in. The seat has wear that is typical of these cars, but it could easily be repaired. With the exception of the worn driver's seat, the rest of the interior looks clean, well-kept, and in near-mint condition. For having seen a life of use as a daily, this CRX is about as nice as could be expected! The only thing "bad" about the interior is the addition of an aftermarket radio.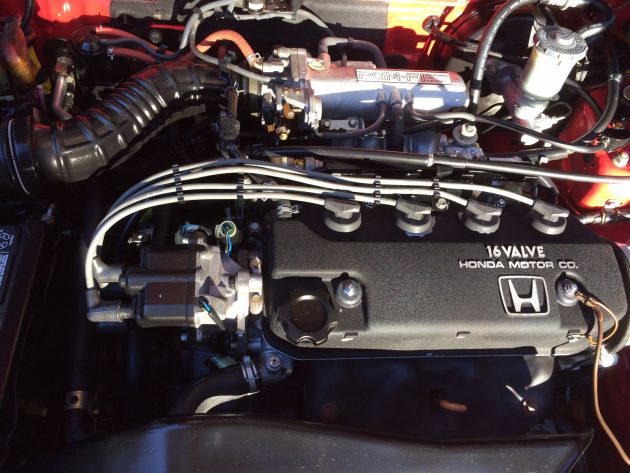 When I first saw the price tag, I thought it was a little steep for a CRX, even as nice as this one is. Then I realized it was an SI, meaning it has the larger, more powerful and more desirable 1.6L Honda D16 engine. Although that may be a small engine,this is also a very small car. The seller has maintenance and repair records, even from the original owner. Although the seller has taken time to clean the engine up, everything looks intact and well-maintained. From the ad, new parts include: timing belt, water pump, valve adjustment, external drive, coolant change, rocker support shaft and rocker arms, and an engine seal.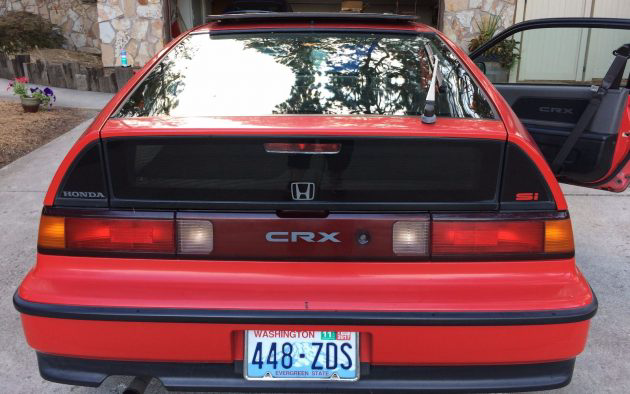 Although this car has a decently sized spot of rust behind the passenger side rear wheel, as well as some other small spots on the driver's door, this car is otherwise clean. Unlike many CRXs on the road, it hasn't been modified, raced, or had an amateur home-installed body kit added to it. The seller bought it with the intention of commuting in it, but decided to go the route of a newer vehicle. This could be a great daily, or a quick project to turn into a really nice CRX SI. I firmly believe these will be worth a decent amount in the future, the only question is when. Would you leave it as is, or fix it up?