Packing loads of style, a beautiful survivor appearance, and some neat features, this 1959 Windsor is hard to ignore. Simple with its white and red paint, this surviving example has covered only 83,000 miles in its lifetime while always being pampered with a garage to sleep in. Needing little to nothing, this great looking Mopar is offered for $20,000. Take a look at it here on craigslist out of San Francisco, California.
Beneath the hood lies a low mileage Golden Lion 383 V8 mated to an automatic transmission. With a good detailing job this bay would "pop" and offer a very nice view. The seller has owned this car for 14 years and is the second owner of this beauty, making the mileage seem more valid. I would assume the drive-train to be in good health with no major issues or concerns.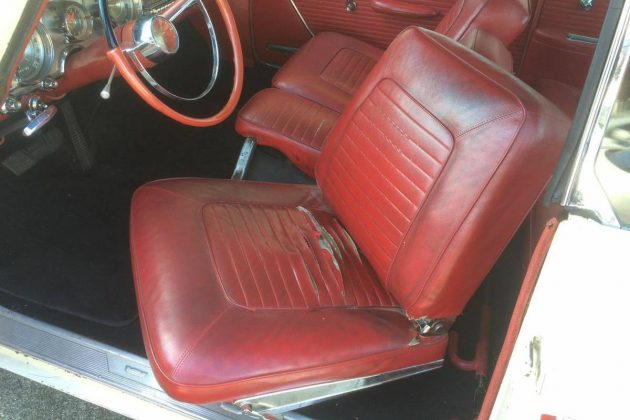 Optioned with the legendary swivel seats, this Mopar is easy on the knees and back getting in and out of. Also this Mopar has the optional mirrormatic mirror, and a large back window.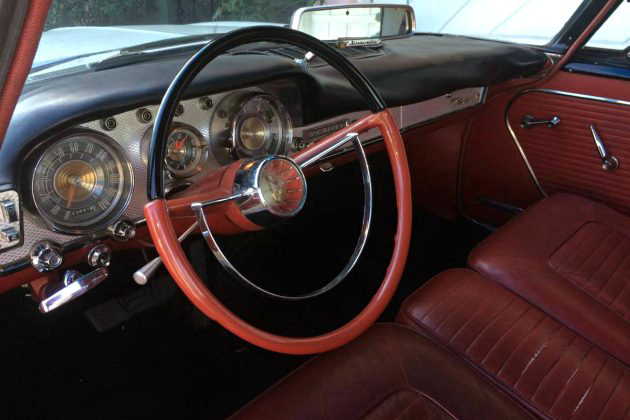 The cockpit offers an awesome view of this miraculously clean and tidy dash layout. Appearing flaw free, the dash is a beautiful work of craftsmanship with all of its fine details. The only major gripe from the interior is that the driver seat has a few split seat seams, but otherwise this one is clean and in very nice survivor shape.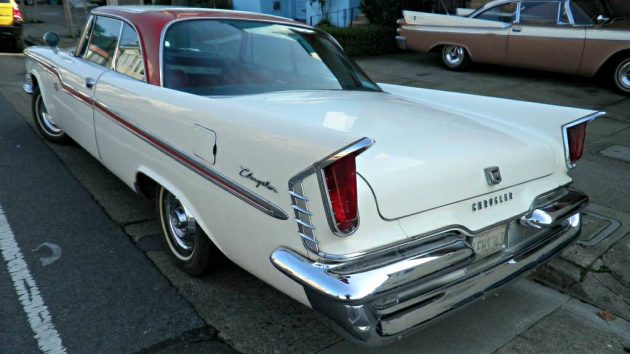 Being a two door earns this Mopar some points, among many other great features and styling cues. The large back window offers a wealth of sight, and the fins and taillights are just enough to make you say "Oh Yea." The paint and body work appear very nice, and after spending some time studying this fine machine there is little in the way of visible exterior flaws. The only real flaw I could manage to find is a very small ding on the rear bumper on the passenger side. Otherwise there is no visible rust, rot, or dents. Absolutely stunning, are you a fan of this 59 Windsor?