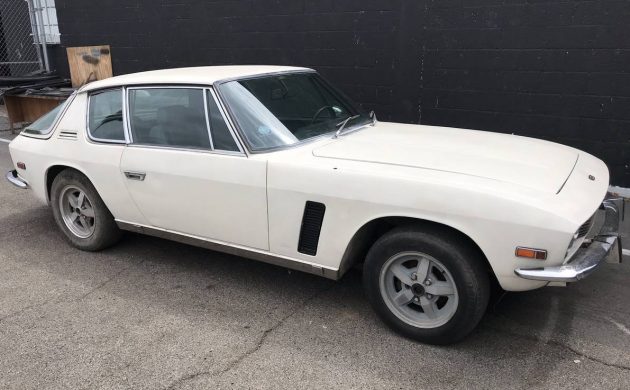 This 1974 Jensen Interceptor is a a project, but one that remains in very nice condition despite being stored for 20 years. The seller contends the floors are among the best he's seen in an Interceptor, and I have to say, these Anglo-American creations are usually in absolutely decrepit condition when they're pulled out of long-term storage. In addition to the clean body, the engine still turns, too, but doesn't fire at the moment. The seller has listed here on craigslist in Los Angeles with an asking price of $12,995 with only minor surface rust noted. Thanks to Barn Finds reader Rocco B. for the find.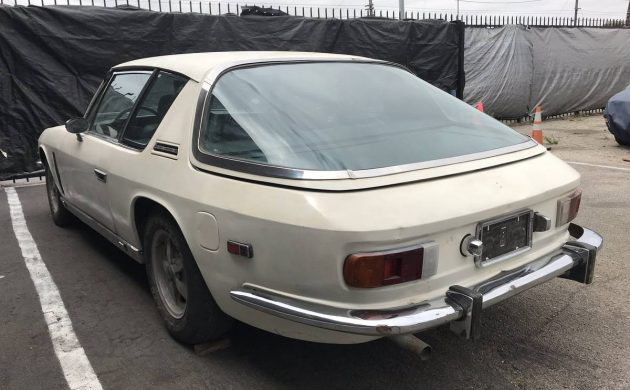 The Interceptor is a classic design, and a bit of a bargain exotic when you stack it up against other limited production muscle cars of the era. When they're restored, these Mopar-powered machines bring all the money, but in anything less than that kind of shape, it's a slippery slope of finding a project that won't put you in over your head in short order. The bodies can definitely rust, and the luxurious cabins can age poorly when not maintained. To find an unrestored project that has seemingly been kept in good order is definitely a rare find, and the asking price for an Interceptor this clean seems downright fair to me. The acres of glass and chrome trim both appear to be in great shape.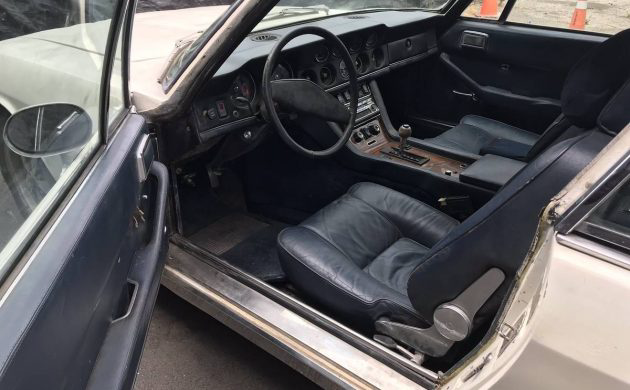 The interior is a highlight all by itself, as there's plenty of wood trim and leather that can perish over time if the Interceptor is left in the sun or a damp garage. This car appears to have suffered from neither of those fates, as the leather still looks supple and the dash doesn't even appear to show any cracks. The wood trim isn't as lustrous as it once was, but it doesn't look so far gone that it wouldn't come back with some careful polishing. One detail that I can't quite get a clear sense of is inside the door jamb, as the VIN plate appears to show some rough paint around the edges, but I'm not sure that's a clear indication it's been repainted. And honestly, vehicles of this age are a 50/50 chance of having been repainted at this point.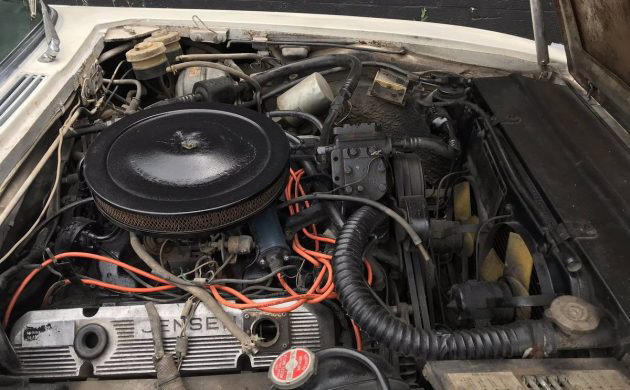 The engine bay is in very nice shape despite not running, but it sounds like it's not far off from firing up again. The Interceptors predominantly relied on a 383 Chrysler-sourced V8, paired to a reliable Torqueflite automatic transmission. The optional 440 makes for a very expensive Interceptor purchase, but the 383 still delivered respectable power despite not being the top shelf engine option. Given the wide availability of parts and the seller's note that it still turns over, the Interceptor certainly doesn't seem all that far away from running down some backroads once again. Buy one while they're still cheap!