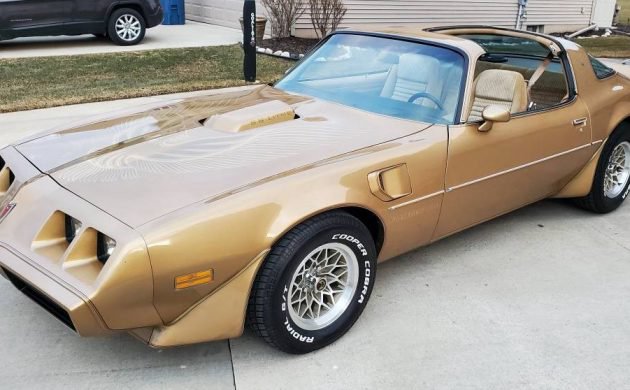 There are some cars that, when you see the first photos of them, you just know it's a survivor. It could be a combination of factors, from how the paint seems clean but not too shiny; the glass appears to all be the same clarity; the wheels and tires are originals and / or period-correct; and in the case of a Pontiac Trans Am, the screaming eagle on the hood is still right where it should be, with no evidence of being a cheap aftermarket sticker. This 1981 Pontiac Trans Am is said to be a low mileage specimen with just one owner prior to the seller, and is listed here on craigslist with just over 23,000 miles and an asking price of $29,900.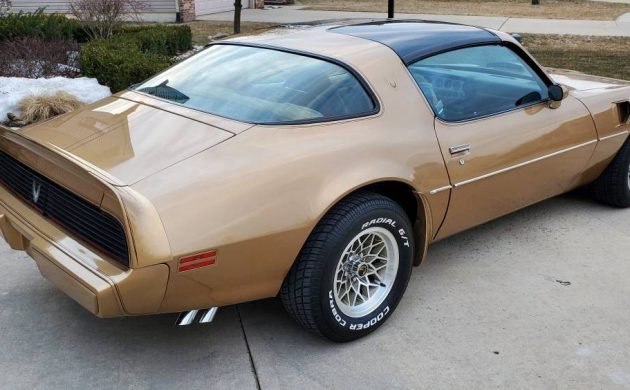 This is believed to be a mostly original paint example, and the bodywork appears to be correct as well, with the Trans Am-specific spats and spoilers all accounted for. The only major detail that isn't according to factory specs is the drivetrain, which features an engine swap that likely made this Pontiac far more enjoyable to drive; more on that in the next paragraph. The Trans Am-specific wheels remain in excellent condition, but I'd be sorely tempted to upgrade to the larger snowflakes offered for sale by SnowflakeWheels.com. OEM looks with a far better stance – truly the best of both words.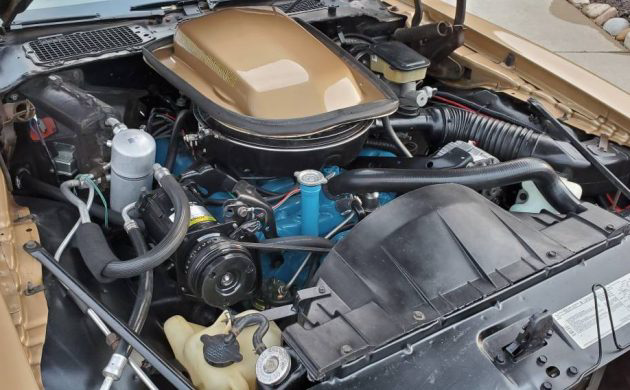 Now, as mentioned, the drivetrain is not numbers matching. The previous owner wisely got rid of the standard 301, and swapped in the more powerful Oldsmobile-derived 403. At the time, it didn't really matter which option you chose, as all muscle cars were seemingly caught in the malaise era penalty box of low output engines. But the 403 was still an upgrade over the standard 301, making a healthy 185 b.h.p. and 320 lb.-ft. of torque. The seller doesn't mention any modifications, and it doesn't look like from the pictures that much been altered from stock. But on any number of web forums, there's enthusiasts who will vouch for how easy it is to wake up the 403 with different heads, cams, and 3.73 gears.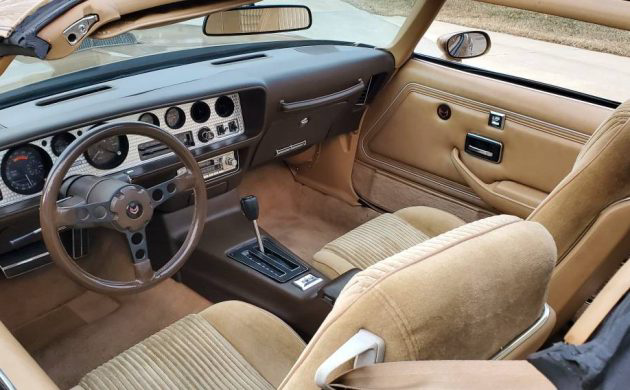 The interior is another clue that this Trans Am hasn't been driven all that much, and the seller reiterates that when you do drive this car, it feels just as you'd expect a low mileage survivor to feel. It's loaded up with power windows, locks, and cold air conditioning. The seller reports that all of the gauges still work, even the clock, and that the original T-top covers are included as well. While the engine swap may turn potential buyers off who are seeking a numbers-matching example, it seems to me that this is a low mileage survivor of a desirable car that's already had the heavy lifting of an engine swap performed – but you're going to pay for a time-capsule-grade example like this.