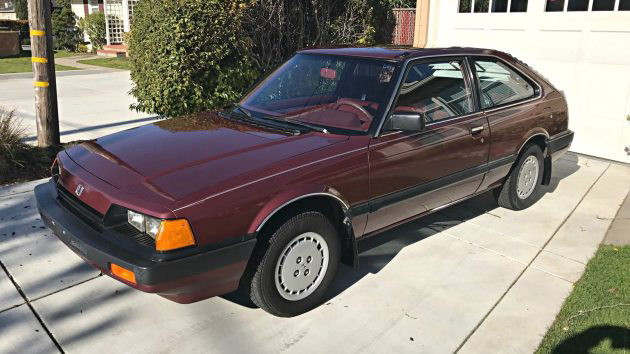 The 1980's brought many memorable Japanese cars that are still quite popular to this day. Although the Honda Accord was regarded more as a "high end" car rather than a "street fighter," these cars offered interesting looks and fantastic reliability. This 1984 model has covered only 24,000 miles in its lifetime making it a grand example. In excellent condition inside and out, this Accord has been bid on 44 times with bidding currently resting at $2,475. Find it here on eBay out of Milpitas, California.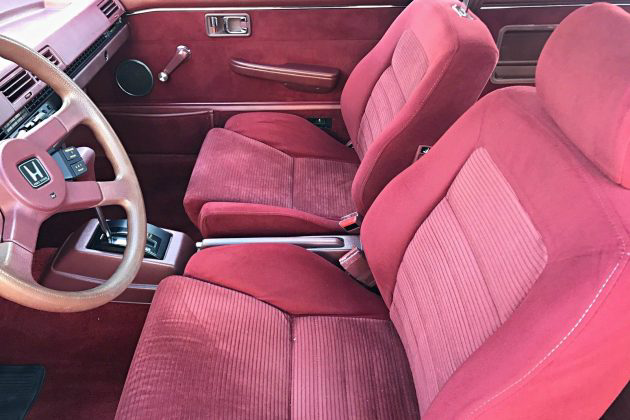 For some Honda folks, the burgundy interior can be off putting as it seems to have not aged as well as other Honda interior colors. Thankfully this interior has aged gracefully with the only color variation being the steering wheel. Beyond that issue, this interior is in fantastic condition. Even the factory floor mats are included, and are in very nice shape. Equipped with cruise control, and air conditioning, the Accord offered high end options for the time. Power comes from a 1.8l ES2 engine, and a 4 speed automatic. Cruising in comfort while getting great gas mileage was easy to achieve in this Japanese classic.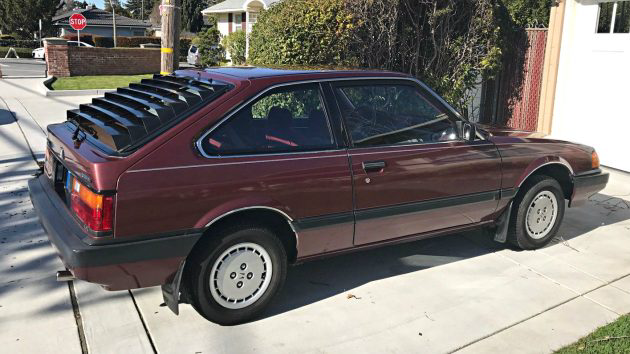 Although small, the Accord always reminded me of a DeLorean DMC12 and Inspector Gadget's car. The optional rear louvers are in nice shape and really add to the look of this clean machine. These older Hondas are well known for rust, and paint concerns, but thankfully this low mileage beauty has spent its life in a garage in sunny California. Also this Accord is equipped with mud flaps, beauty trim over the wheel arches, and even pin stripping. All of these items were not standard back in the day. Whoever has been the care taker of this Accord has truly saved a jewel for the vintage Honda enthusiasts. What do you think this low mileage survivor will sell for?