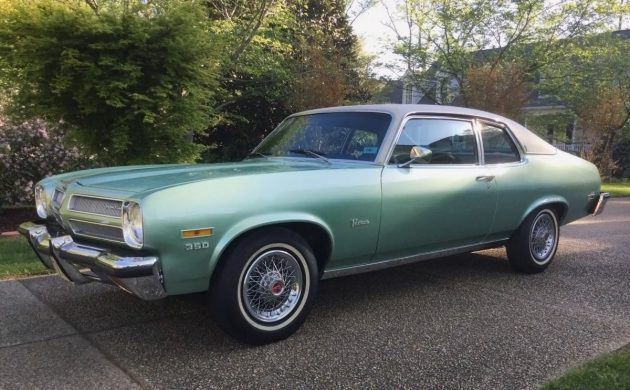 It's hard to categorize this one. Is it a low-mile, rust-free original spec beauty with a V8 engine and factory air-conditioning, or… Well, actually that sounds pretty good to me, let's stick with that. The seller of this gorgeous 1973 Pontiac Ventura has it listed here on craigslist in beautiful, historic Yorktown, Virginia and they're asking $16,000. Thanks to Ian C. for sending in this tip!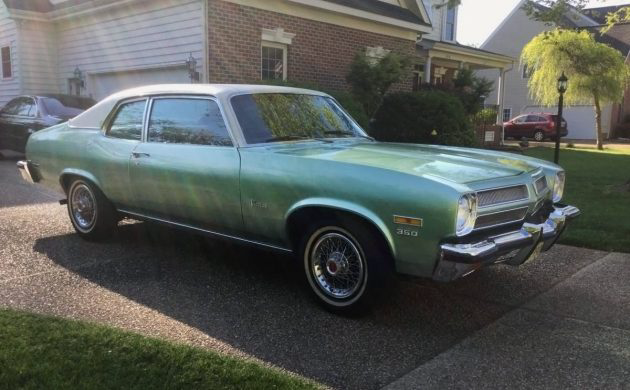 Our next-door neighbor back in the early-70s bought a four-door Ventura brand new in a pea soup green color and he drove that thing forever. He went to that car from a 1958 Ford sedan in black and white so it was quite an upgrade, or downgrade depending on how a person feels about GM's X-body cars in this era. The second-generation Ventura was made from 1971 to 1977.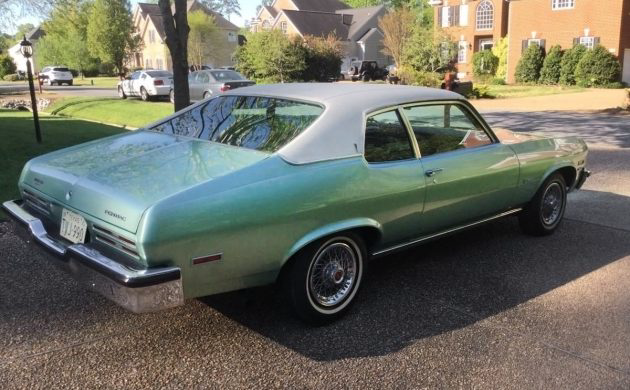 The Ventura was available in a two-door coupe, a four-door sedan, and a two-door hatchback. The X-body cars also came as a Chevrolet Nova, Oldsmobile Omega, Buick Apollo, and starting in 1977, the Pontiac Phoenix which was basically a Ventura with a new grille and a few other details. This car looks almost like new but the seller does say that it was painted around twenty years ago due to fading. They also mention that it sat in a dealer's showroom for years.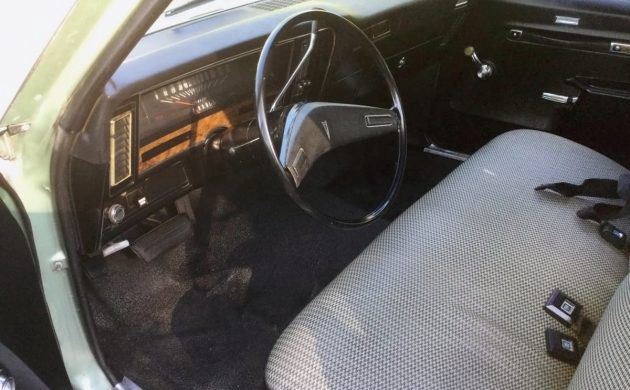 The word "original" is always a subject for a good, friendly debate. Can a car be "original" if it's been repainted? I say no, that's why I always try to say original spec, not original, but that's just my opinion. Original is original, as in as it left the factory. Thoughts? We don't see the back seat and I don't know if I've seen that seat pattern before, it's pretty unique if it's original and the seller says it's all original inside. A GM turbo-hydramatic 350 with a column shift provides the gear changes.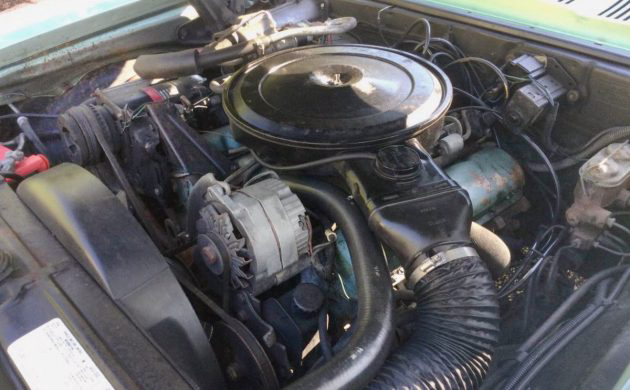 Speaking of 350, this one has a Pontiac 350 cubic-inch V8 which by 1974 had 150 horsepower. The seller says that this car has a mere 25,531 miles on it and it's a rust-free Texas car. Jamie showed us another incredible original 1973 Ventura a few years ago here on Barn Finds so they're out there, but they aren't cheap. Have any of you owned one?