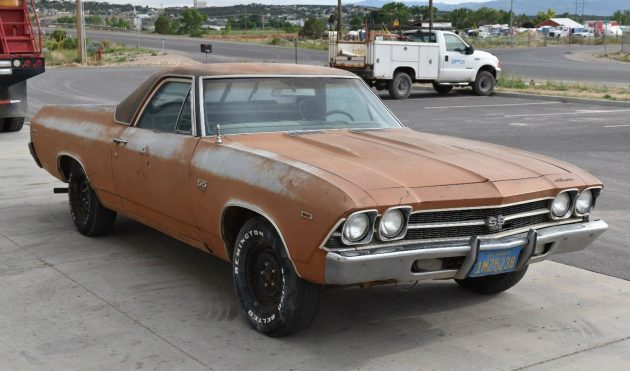 When I first saw that this was an SS396 El Camino, I immediately was suspicious. We've seen a lot of SS badged Chevrolet vehicles that turn out to be just that; badged. However, this one looks real and comes with documentation that's shown in the listing here on eBay. While it was produced in Fremont, California based on the VIN, it's spent most of its time in Utah, and is currently in Cedar City. Bidding is starting at $5,000 with a reserve, but $7,500 would buy it now if you are so inclined.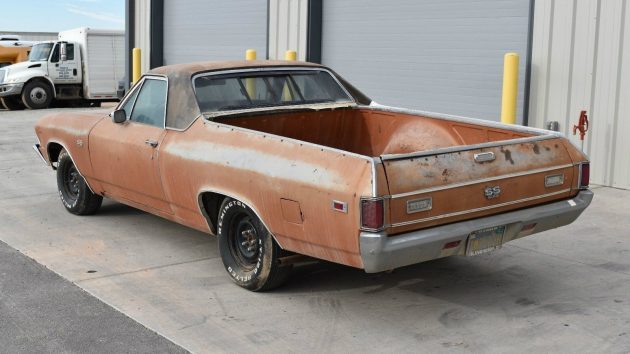 This clean looking car/truck has a few rough edges (as we'll show in some later pictures) but is generally pretty smooth. It looks like the paint that's on it is original and the vinyl top is still there. The seller tells us that the vehicle has solid floors and around the windows, where some of this particular vintage El Caminos have a tendency to become perforated.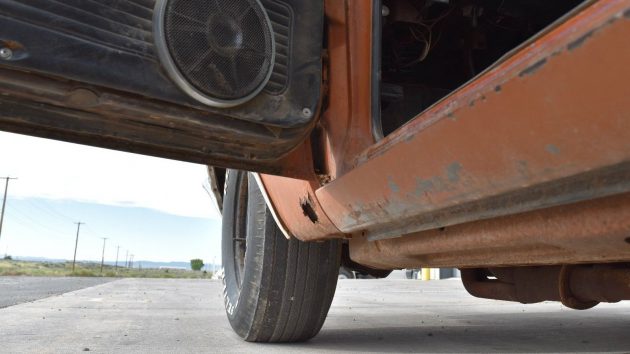 However, the holes you typically see at the bottom of the front fenders are there. You can also see some headers and aftermarket speakers in this photo, so if you are looking to return this El Camino to stock, you'll have some work on your hands.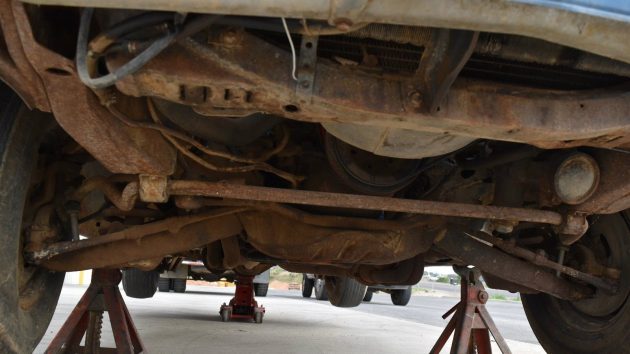 Under the car does look pretty solid, although everything does have a healthy coating of surface rust. I do appreciate the seller showing us the underside of the vehicle, though.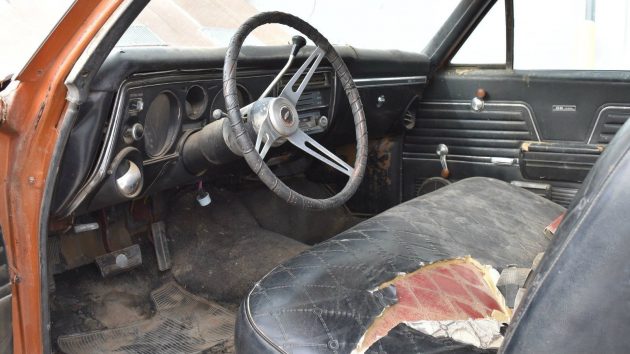 Obviously, the inside could stand some help. But how would you look if you had been sitting under a lean to for 27 years? Yeah, you'd be a little rough looking as well. And yes, those are air conditioning vents under the dashboard.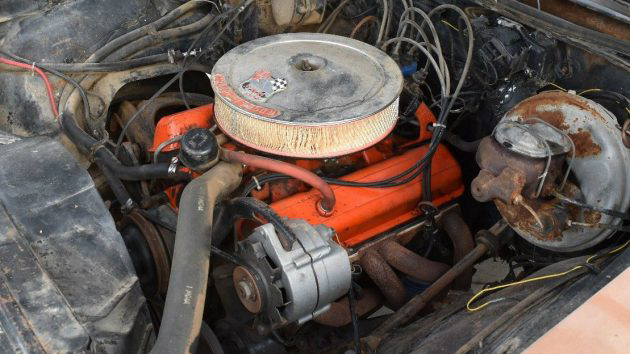 Wait a minute! I thought you said this was an SS396, Jamie? Well, it is, but unfortunately around 30 years ago, the 396 was replaced with a 1968 Chevelle 327 small block. The seller has got it running, but with a miss. And I doubt that anyone putting this car back on the road will be leaving the small block in there, anyway. Would you?