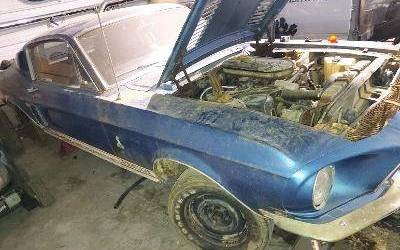 Here's an exciting find! This Shelby GT500 was purchased new by a doctor for his wife. Apparently, she wasn't as impressed with the machine as he was. It was "too loud and used too much gas" so it got parked with only 27k miles on the odometer. That's quite a story and we hope it's all true but either way this is still a great discovery! You can view more info about the sale here on Auction Zip. Thanks go to Barn Finds reader BeeMoe for sharing the tip!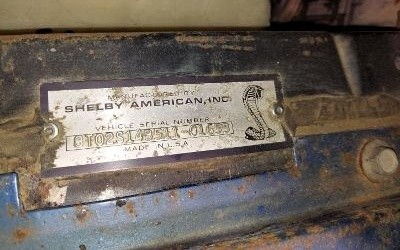 You should always be leery with expensive and easy to clone cars like this one. The Shelby number plate is in place and the seller provided Marti report looks legit. The report shows that there were 432 GT500s built with the same colors and options. Total GT500 fastback production was 1,140 in '68 so how many of these Acapulco Blue beasts can there still be out there waiting to be found? I'm sure the Shelby register would love to get this one in their books.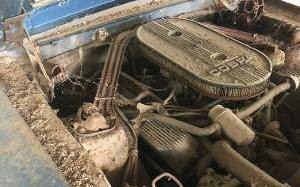 And here is why it's such a beast! That's engine has 428 cubic inches and is topped with two four-barrel carburetors. It was good for 355 horsepower and 420 foot pounds of torque. No wonder the owner's wife thought it was thirsty and a hand full to drive. Heck, these things left the factory with a roll bar behind the front seats. I doubt it would help much in a wreck but these muscle machines were meant to go fast and not much else.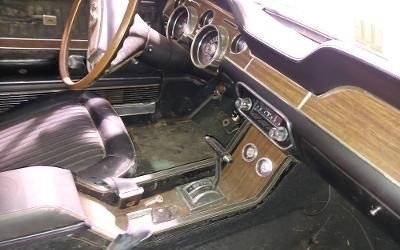 The auction house claims that the interior could probably be cleaned up and used as is. One could easily verify the mileage claims by taking a look at the seats and pedal pads. Hopefully there's some documentation to back that up too. The sticker on the license plate is dated 1983 so that does make us question the story a little bit. Perhaps they kept it registered even though they weren't driving it. Or maybe they just drove it occasionally up until that point?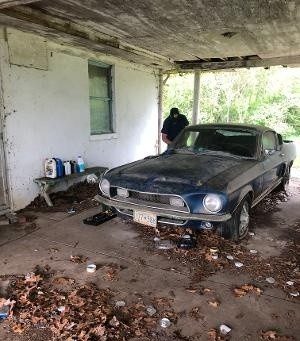 Unfortunately, the garage that housed this Shelby wasn't the best. Supposedly, the car doesn't have a lot of rust but it is really hard to determine the extent of the corrosion in the low quality photos provided by the seller. If really you're interested in this one, you're going to want to take a trip to Virginia and inspect it in person. If any of you do, please let us know! The real question here is, would you restore it or attempt to preserve it as-is?