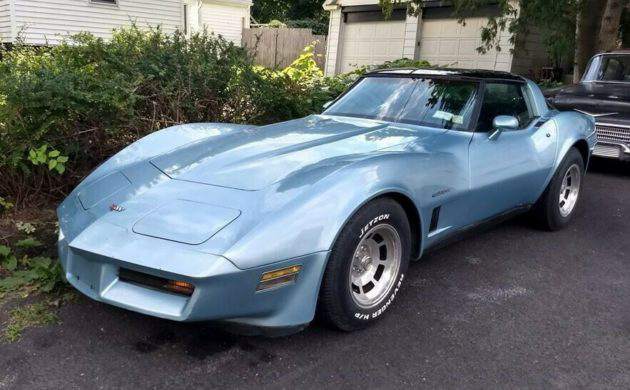 Today we are looking at a claimed 29,000 mile 1982 Chevrolet Corvette. After looking at the pictures, which can be seen here on eBay, I would consider this car a 10 footer but the owner says it drives nice and it sure looks good in the pictures. The Buy It Now price is $8,500 and it has been bid up to $6,600 with two days left in the auction. The Corvette is located in New York Mills, New York.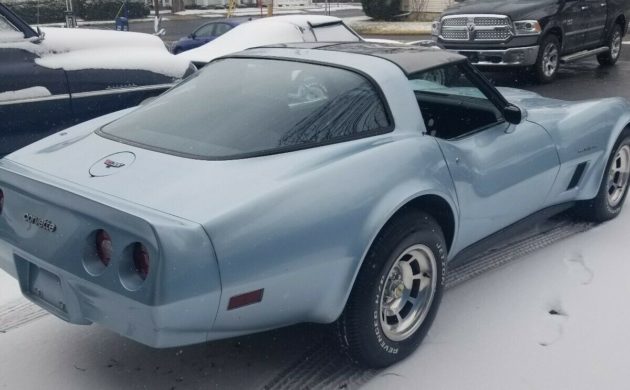 The 1982 model was built in the new Bowling Green factory and was the last year of the C3 before the C4 was introduced in 1984. The car is said to have been repainted once in its original silver-blue color. There are some dings and chips in the paint and there is one mismatched tire on the rear driver side. The aluminum wheels have not dulled but the interior really shows some problems.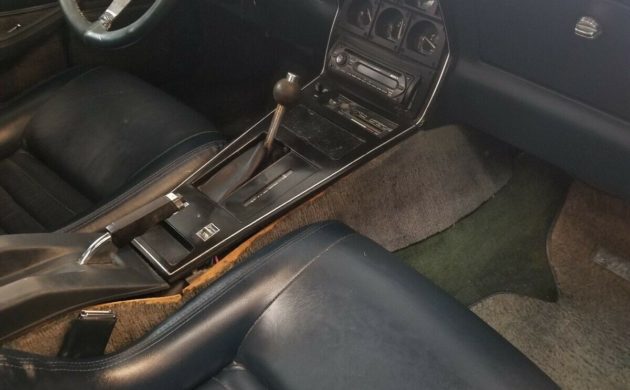 The dash is cracked in front of the driver and the carpet is faded throughout and has a tear on the driver's side. The Corvette is equipped with an aftermarket radio and the dash has been cut for the installation. Like all 1982 Corvettes, the car is equipped with power windows and a 4-speed automatic transmission.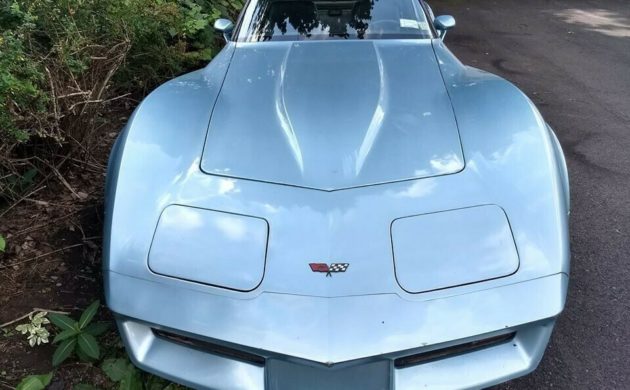 There are no engine pictures but all 1982 Corvettes were fitted with the Crossfire Injection V8 engine. This was basically the L81 5.7 liter Corvette engine with throttle body fuel injection. It produced 200 horsepower and 285 ft-lbs of torque. This engine was carried over into the new C4 in 1984. What do you think this car will sell for?