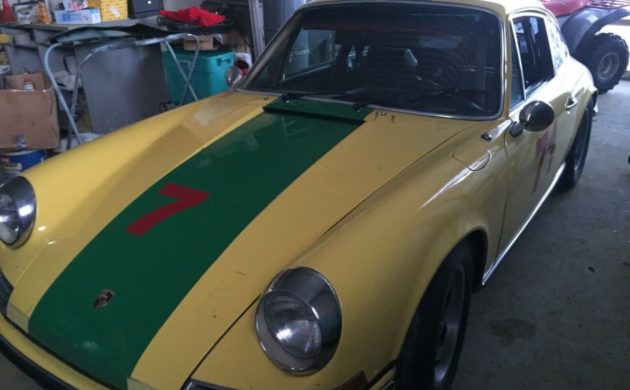 This 1971 Porsche 911 is a pleasing reminder that these were not all garage queens at one point in time; no, you could buy a Porsche 911 as a slightly ratty track car from someone who assigned a value based on its competence as a competitor, not its status in a collection. The air-cooled 911 was a favorite among drivers and race fans alike, and it was considered a wise use of your investment to wring it out at the local road course. Of course, those days are gone – its values as a collectible being so high – but there's a loyal contingent of vintage racers who still thrash these cars every weekend, and hopefully, this long-time owned 1971 Porsche 911 race car here on eBay will continue to live out its days as a competitor.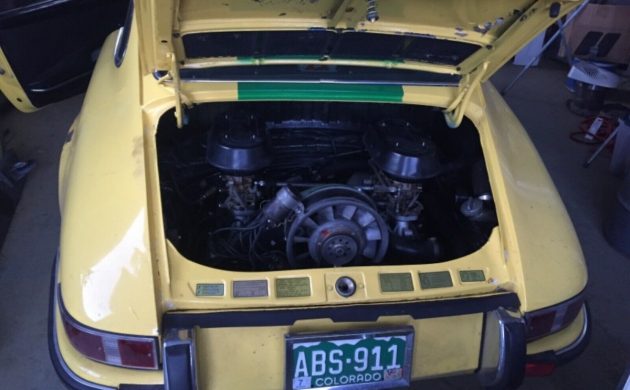 It's rare to find a 911 still in long-term ownership like this car, which is offered for sale on behalf of its 30-year owner. The listing doesn't detail whether he bought the car in bone-stock condition and converted it to a track car and that history would add to the allure of a car that has been living its best life on the track. The engine, of course, isn't matching, but the manual transmission is. The powerplant is a 2.2L engine and is said to run well with no smoke and make good power. The paint job isn't original either, with the seller noting the factory color is Crystal Blue, and you can still see remnants of the paint in the trunk and engine compartment.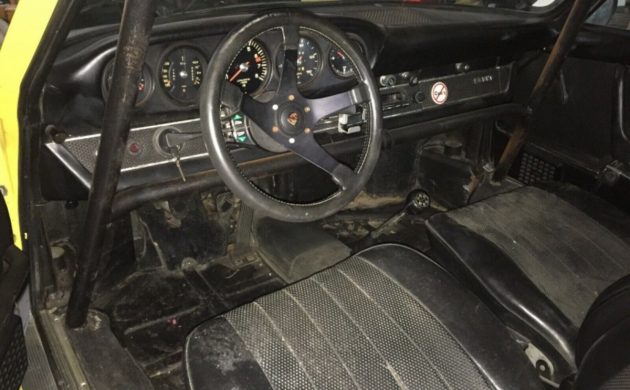 Surprisingly, the interior remains quite livable despite being used for track days, and I have to believe a far more heavily bolstered set of seats used to reside in the cockpit. If anything, it seems the stock seats were swapped back in preparation for sale, which makes sense given the price of old Recaros has skyrocketed as of late. There is a sport steering wheel and a roll cage, but everything else looks fairly standard inside. The dash is complete, as is the instrument binnacle, and it doesn't appear like any other gauges have been added. The dash doesn't appear to be cracked either, a feature I'm sure was helped by the comfortable Colorado climate.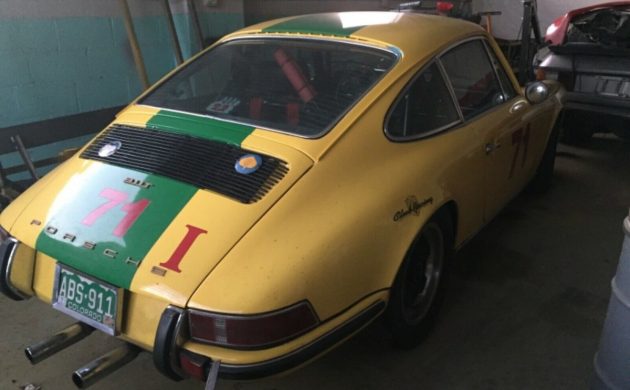 The Porsche has all the hallmarks of a race car, and while yellow with a green racing stripe isn't exactly conventional, there's usually a good story behind super specific color schemes like this. I'm sure the 911 has numerous other modifications beyond what's listed here, as features like the exhaust surely aren't standard. The seller does mention heavier duty torsion bars and upgraded sway bars, and it's currently riding on old Hoosiers. This 911 is currently bid to just over $24,000 with no reserve – what price do you think should take it home?