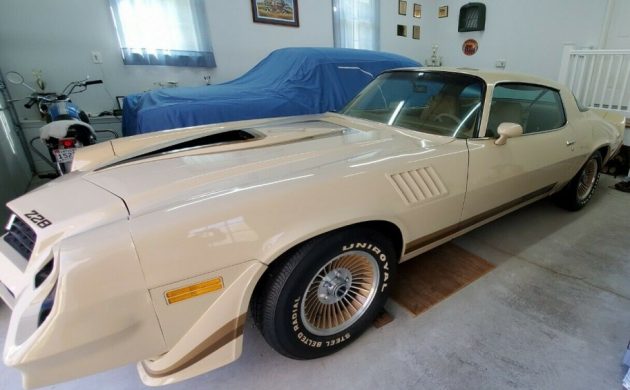 This 1979 Chevrolet Camaro Z28 has just over 3,000 miles from new, fitting the description of being a time-capsule to a T. There has to be a good story here, but the seller only goes so far as to say it has been in climate-controlled storage for 42 years and was only licensed for road use for just one year. As it's a Z28 car, it comes with the full assortment of wings, spoilers, and spat, and all of these cosmetic enhancements are accounted for. Basically, this is like buying a brand new 1979 Camaro, or at least the closest you're going to get to it. Find the Camaro here on eBay with a Buy-It-Now of $73,000. Special thanks to Larry D for the tip!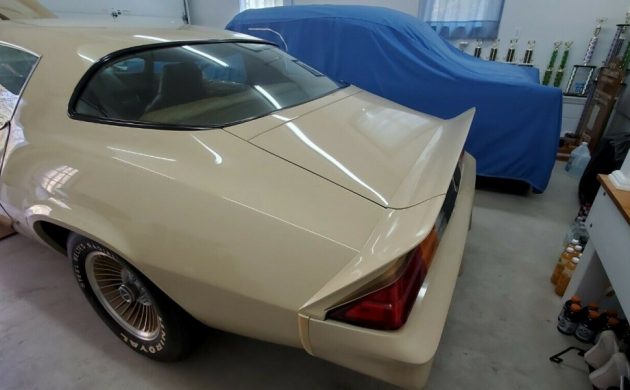 We'd love to know more of the backstory here in terms of the owner's decision to effectively drive this Camaro so sparingly over the course of their ownership. That's not easy to do on a car that's made to run – imagine walking past it every day in your garage, and then scolding yourself for considering driving it! Still, while the mileage may seem incredibly low to us (and it is), 3,000 miles still gives previous owners plenty of opportunities to stretch the Camaro's legs on occasion. Putting just a few hundred miles on the clock every year will still keep the mileage of this survivor low while still getting some actual seat time. Just look at that paintwork!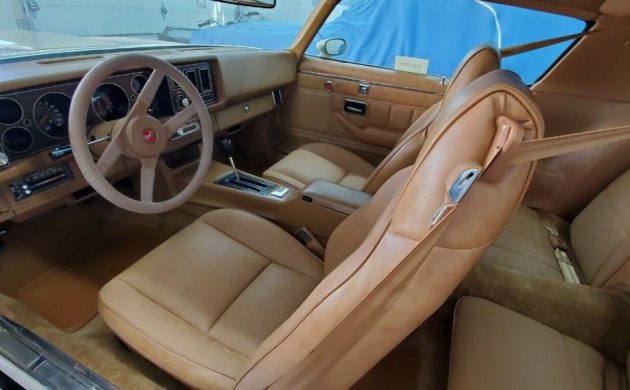 The interior continues the theme of being absolutely meticulous, as you'd expect for a collector car with this sort of mileage. There's no evidence of alterations to the cabin, unless the seats were redone in fresh upholstery at some point in the recent past. I doubt it, as the seller mentions that the Caramel interior is original to the car, and that the only deviation from 100 percent stock condition is the battery. This may not be the raciest color combination ever offered in a Z28, but it sure is handsome and inviting. The Camaro will come with its original window sticker and temporary license tag used to drive it home from the dealer.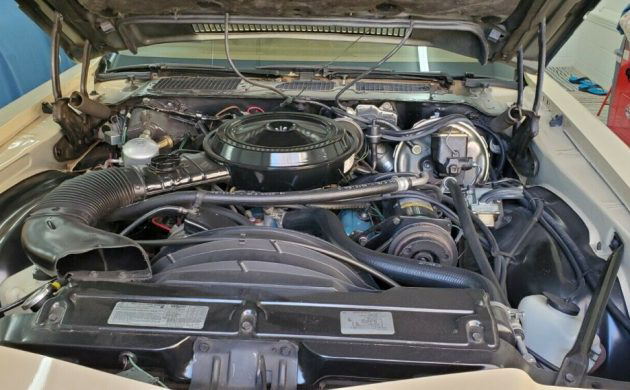 The 350 / automatic transmission isn't exactly exotic, but it will run well for years to come. Of course, a car like this needn't be concerned with running reliably for years to come; it just needs to be fired up every other month or so to keep fluids moving. Effectively, you're buying a paperweight that will take up a full garage spot, but damn if it wouldn't be a treat to walk out and see this picture-perfect Camaro greeting you every morning with its sweet "Hurricane" wheels ready to roll out. Would you be afraid to add a few miles each year, or would you exercise it regularly? Thanks to Barn Finds reader Boot for the find.