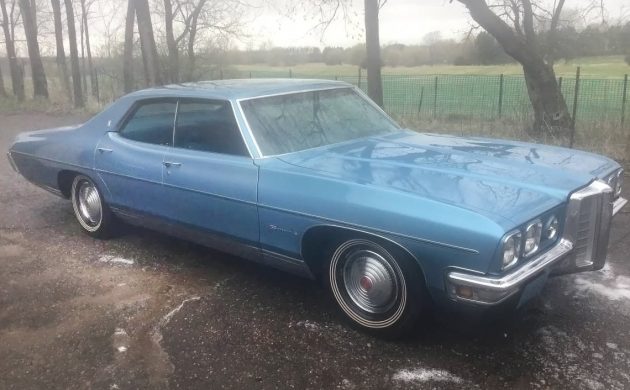 Foggy photos or not, this 1970 Pontiac Bonneville looks like one fantastic survivor sedan. The fact that it has a mere 31,292 miles on it over the last 51 years makes it even better, and even more unusual. The seller has it posted here on craigslist in Stillwater, Minnesota and they're asking $5,500 cash for it.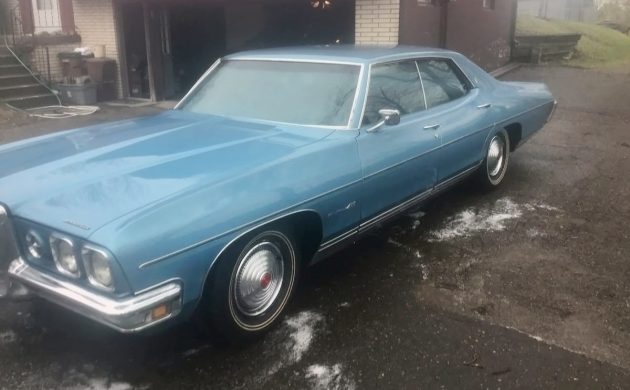 Unless I'm mistaken, this car appears to be wearing possibly its original bias-ply "triple-stripe" whitewall tires? Other than the left-front tire which is a dual-stripe tire. The seller mentions that it could use new tires – yes if they're decades old, or even a decade old, that's very true. My '66 Lincoln Continental coupe had "brand new" bias-ply tires on it but they were four decades old and even though they looked like new, they probably weren't too safe for use on public streets.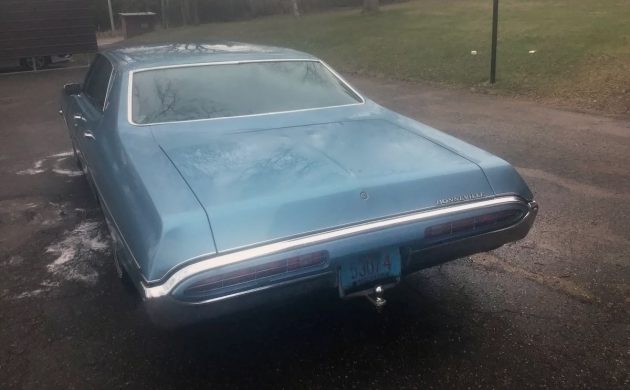 1970 was the last year of the fourth-generation Pontiac Bonneville and I think they're absolutely beautiful. They were partially redesigned for 1970 with an interesting new grille and headlight treatment and The seller mentions having the rear fender skirts which I would proudly use. On the car, I mean… I love that look but it's probably 50/50 as to whether others like fender skirts or not. Another love-it-or-hate-it feature is this car doesn't have a vinyl top. Any thoughts on that? Good? Bad? Either way works?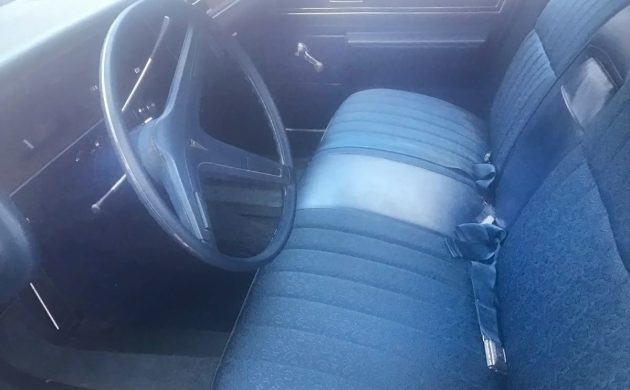 The interior looks beautiful with the nice, blue brocade fabric seats both front and rear. Not having power windows in a luxury car doesn't seem to have been as big of a deal in this era but I always notice when a big car that was about the top-of-the-line for any car maker doesn't have power windows and power locks. One thing that's missing by this point in most cars would be the wing windows or vent windows in the front. I wish those would come back but as with operable windows in office buildings, they probably never will, at least on a large scale.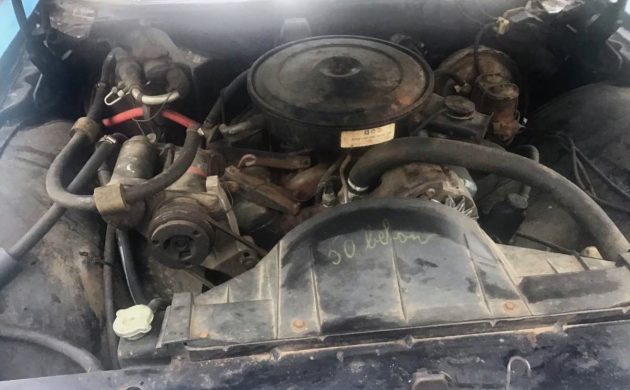 A weekend spent on detailing the engine would do wonders and a wonderful engine it is. This is Pontiac's 455 cubic-inch V8, a powerhouse that had 360 horsepower – I'm assuming that this isn't the high-output version which had 10 additional hp. The seller says that it's been sitting in a garage for a while and it could use a tune-up but should run great. If I had a longer garage this would be very tempting since it's only a half-hour from our house so no shipping charges for a change. But, at almost 19-feet in length, it wouldn't fit. Are there any fans of this era Bonneville out there?