SOLD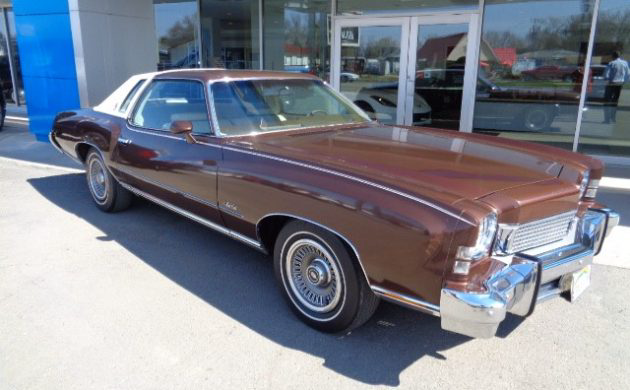 Reader Jeff W and his brother took this Monte Carlo in on trade back in 1983 at his family-run GM dealership in North Dakota. Given its low mileage and great condition, they decided to put it in their family's collection of cars. Fast forward three and a half decades and the time has finally come to thin out the collection, so this one needs to go. It's covered just 31k documented miles and it looks to be in amazing condition. It's been serviced and maintained over the past 35 years, so it's ready for its next owner to drive and enjoy! You can take a closer look at it via the link below.
Price: $15,000
Location: Jamestown, North Dakota
Mileage: 31,180
Title Status: Clean
Seller's Description: I acquired this car in 1985 from the original owner and have stored it inside climate controlled garage. It is all original including the tires. This rare survivor is in my personal collection. The original title is signed off in original owners name.
Body Condition: The body is in excellent original condition.
Mechanical Condition: The mechanicals are also in excellent original. It has been serviced and driven during the summer months. The original 350 V8 runs great.
Seller's Listing: Here on eBay
If you've been on the hunt for a comfortable, low mileage classic that you can just enjoy without having to fully restore it, this Monte Carlo could be a great choice. It looks great, has been well cared for and is ready to roll! So be sure to take a closer look at Jeff's ad and let us know what you think of this Chevy.
List your car here on Barn Finds for only $50!
 
Have something to sell? List it here on Barn Finds!