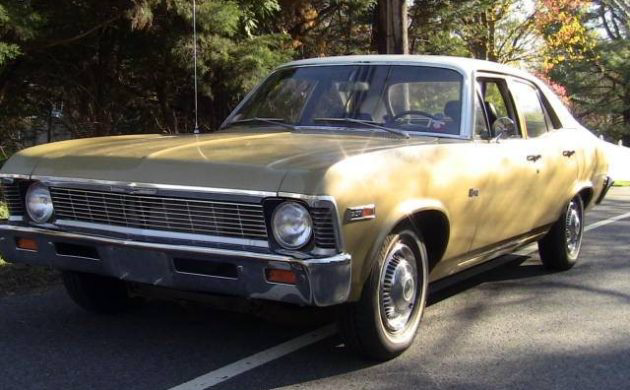 More often than not, when a third-generation Nova (1968-74) comes up for sale, it's either an SS original or tribute with a 350 or 396. So, it's refreshing when a more basic Nova comes along, including four-door sedans. Chevy sold a lot of those back in the day, but you just don't see them anymore. The seller has a nice, original, low-mileage 1969 two-tone Nova with a 307 V-8 and Powerglide transmission. The engine compartment has been thoroughly detailed and looks clean enough to eat off. The car can be found in Scarsdale, New York (north of the Big Apple) and is available here on Craigslist for an asking price of $14,500. Thanks, Jack M, for the tip!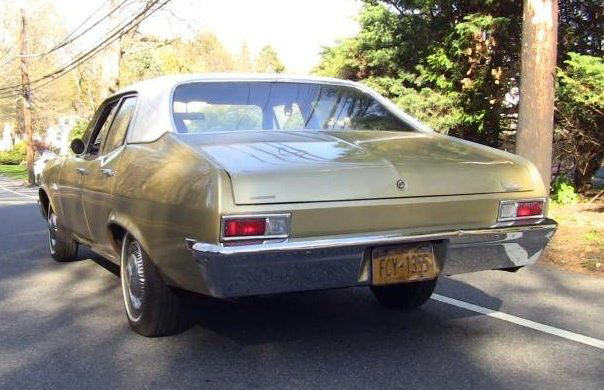 Those late '60s/early '70s Novas were big sellers for Chevy and the 2-door coupe likely inspired Ford to come out with the Maverick and Plymouth the Duster. This particular car intrigued me as I had a '70 Nova coupe with the same color combination, a 350 and a Powerglide. Chevrolet cranked out a tad more a quarter-million Novas in 1969, the first year after dropping the Chevy II portion of the car's name. About 27% of those Novas were 4-door sedans and 26% of that number had a V-8 engine. So, six-cylinder four-sedans were purchased more often than those with V power.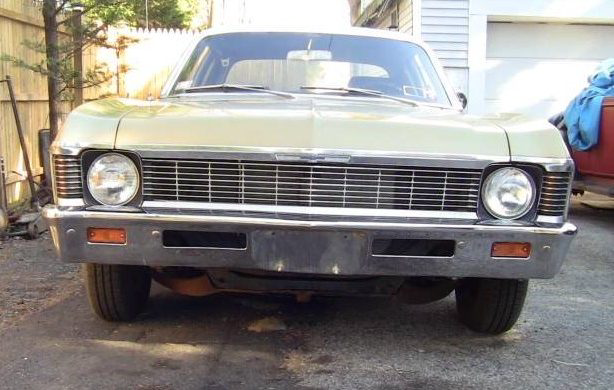 This 1969 Nova probably has a story to go with it having covered just 31,000 miles in 51 years. Little old lady from Pasadena who only drove it on Sundays? Garage stored since Gerald Ford was president? We just don't know and the condition of the car isn't perfect, but it comes awfully close. The seller says the Nova has its original paint which looks really nice with one small boo-boo on the lower trunk lid and a little ding in the rear bumper. Also – and I don't think it may be the lighting – one of the photos angled on the driver's side shows a difference in the paint color on the doors versus the front fender.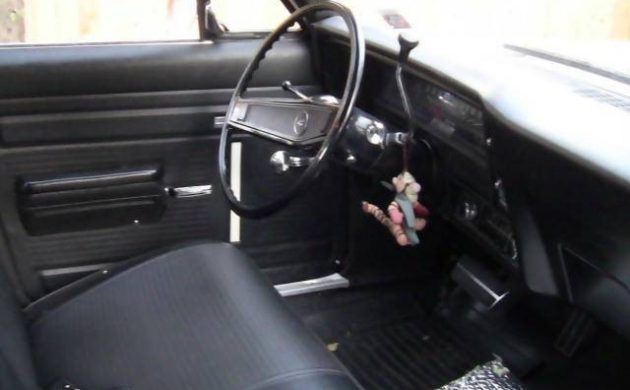 Inside the passenger compartment, all looks well although the seller indicates some small holes reside in the headliner. And no cracks in the dash cover! These Novas with the base interior were pretty sparse, but comfortable. Looks just like the one I had (black interior, too) except mine had an aftermarket Sears air conditioner hanging under the dash.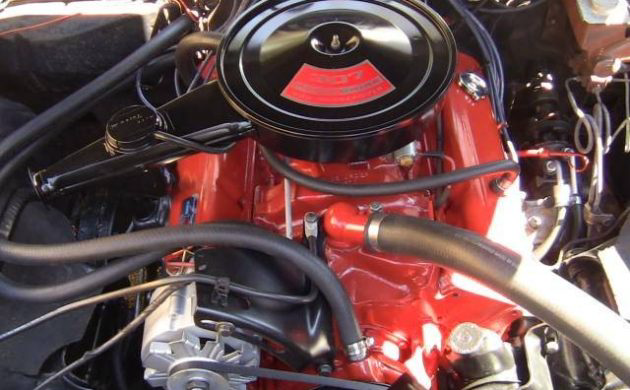 Some time and money have been spent on the engine compartment. Besides looking better-than-new with a professional detailing, lots of parts have been replaced. They include a new radiator, water pump, fuel pump, timing chain, belts and probably hose. This tends to support my Gerald Ford theory. The seller says the car runs drives like new and I'm inclined to agree. The 307, which replaced the 283, wasn't a barn-burner, but with 200 horsepower in a lighter package, it should do just fine getting on and off highways. I remember my 350/Powerglide could run up past 50 mph before it went into second gear.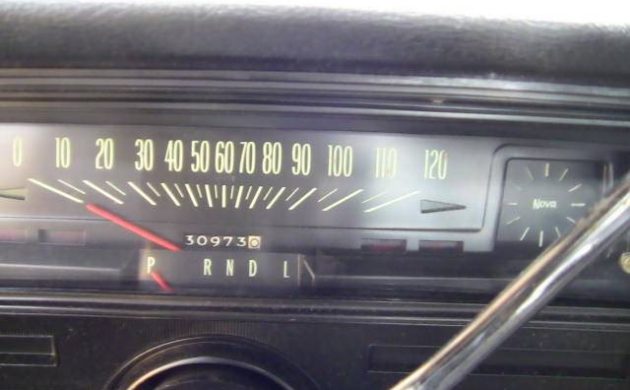 Most price guides for these cars are geared toward two-doors with big motors, so Hagerty's projection of $20,000 sounds high to me for a grocery-getter Nova in great shape. I'm thinking the seller's asking price is optimistic, as well. The seller would find a bigger audience for this car by advertising outside of Craigslist where people tend to be shopping for cheap wheels.