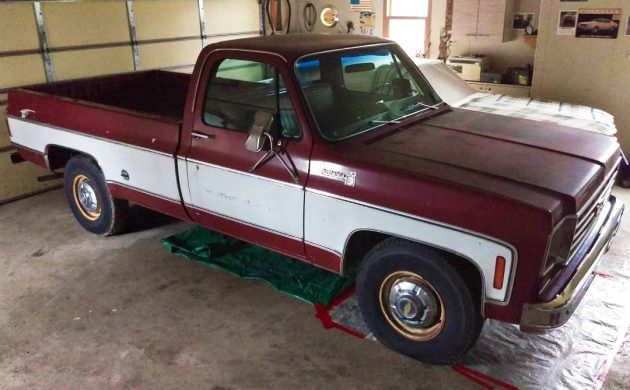 Before diesel power plants were common in the consumer pickup market, big-blocks were the best option for heavy-duty towing. This 3/4-ton Chevrolet from 1975 still has its original 454 cubic inch V8 and only shows a little over 32,000 miles on the odometer. It can be found here on craigslist with an asking price of $7,000. Currently located in Perrysville, Indiana, the ad says it is an "Oklahoma truck." Let's take a closer look at this big-block beauty and thanks to Mitchell G. for the tip!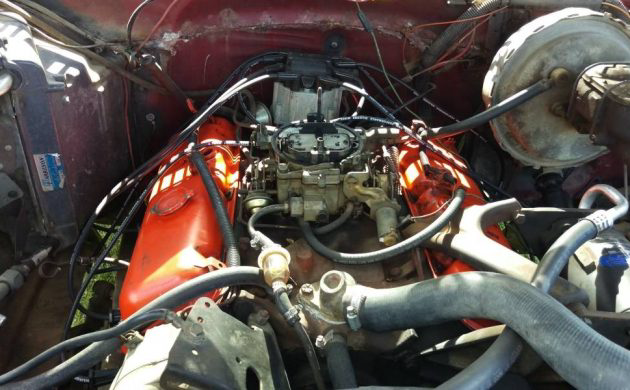 As mentioned before, this is the same engine the truck was born with. The seller says that it needs exhaust manifold gaskets, probably meaning it has exhaust leaks but the seller didn't want to try and get the original bolts out. There is no mention of the running condition, but with only 32K miles, hopefully, it still runs well. The interior is in great shape as well. The bench seat upholstery looks amazing along with the dash.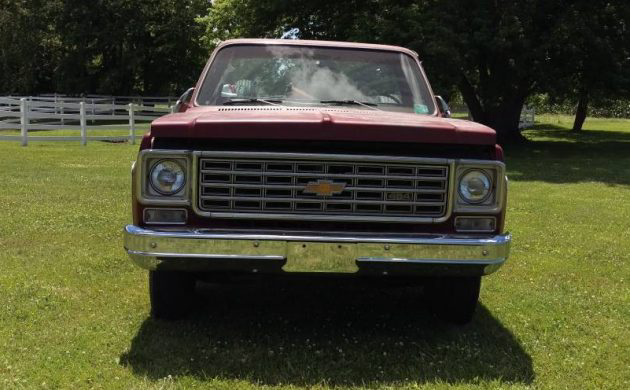 Overall, this is a pretty nice survivor that would make a good project. There is a ding on the driver's side portion of the bed, which is unfortunate. Other than that, the body is pretty unblemished. Since this truck is a 3/4-ton, it would probably be well suited to be lifted with big tires. The 454 with decent gears would motivate the truck well. Of course, that would require a 4×4 conversion, but it would be a nice project. What would you do with this truck if it was yours?