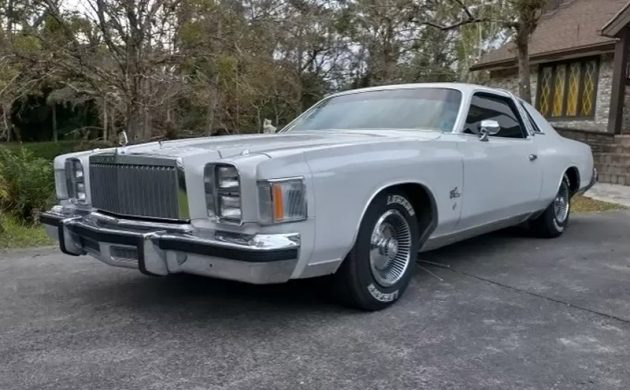 The Chrysler Cordoba is a pretty famous car considering that they were sold for less than a decade. Their fame had to have been at least partly due to the famous commercials with Ricardo Montalbán regarding the seating material, have any of you heard those commercials? (crickets)… This 1979 Chrysler Cordoba doesn't have "Rich and/or Soft Corinthian Leather" but it's listed here on AutoTrader. It's located in Pompano Beach, Florida and they're asking $9,500 or best offer. Thanks to Larry D. for sending in this tip!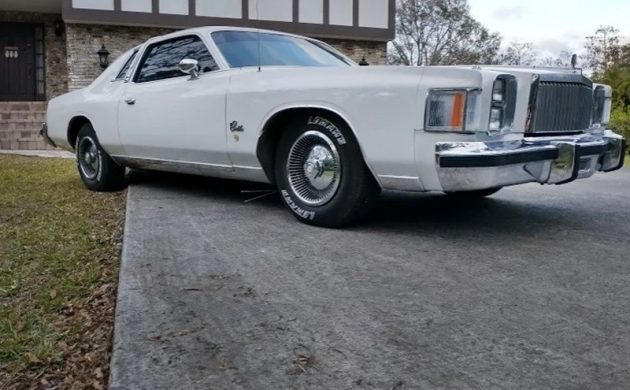 I don't personally think of the Cordoba as a sporty car, but truthfully, that's part of the appeal of these cars, I think. They were only available as a two-door body style and that automatically gives a car a bit of a sporty vibe, doesn't it? The white letter tires add some sporty pop as do the nice wheels.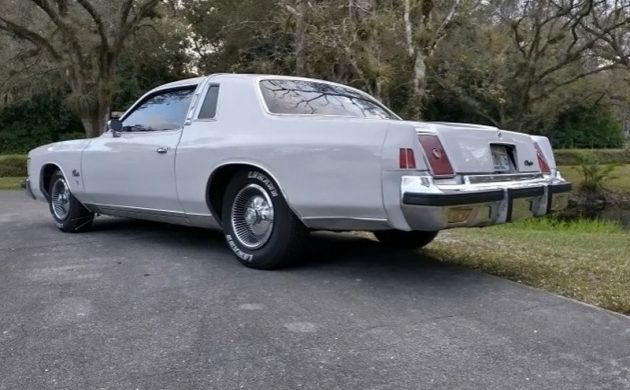 Another somewhat sporty feature or missing feature is a lack of a vinyl roof. We don't see Cordobas too often without a vinyl roof on the rear portion from the side opera lights back. I don't know if this car had a vinyl top and it was removed or not, but the seller shows an ominous photo of that area which shows some rust lurking by the c-pillar.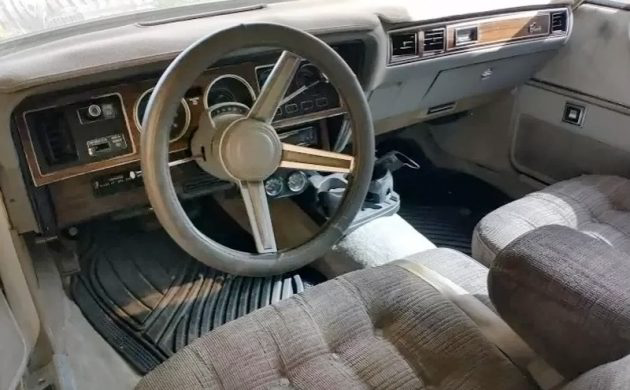 Rich/Soft Corinthian Fabric Seats! Those famous commercials wouldn't have had quite the same ring to it as "Corinthian Leather" did. At least the seats look good both front and rear, but I see a dash pad if I'm not mistaken? That's rarely a good sign in hot climates, unless it's there to protect it rather than cover up any problems. I like the paddle-type power window switches that Chrysler used in this era.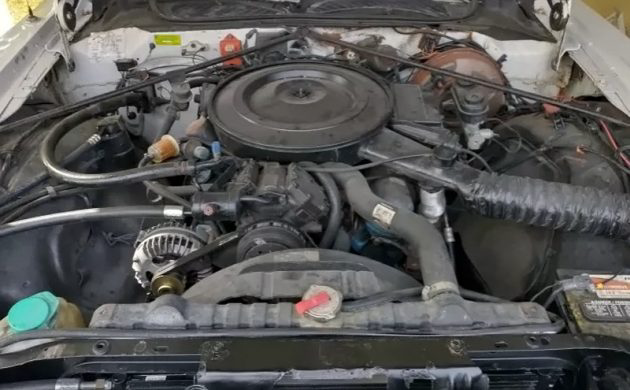 The clean-but-dusty engine, if that made sense, is Chrysler's 360 cubic-inch V8 which was an optional V8 for this car. The 318 was standard and the 400 V8 went away at the end of 1978. The seller says that this one runs excellent, has a new carb, new plugs and wires, new tires, new brakes all around, new fuel pump, new alternator, a new AC condensor and it's ice-cold, and more. Are there any Cordoba owners out there?