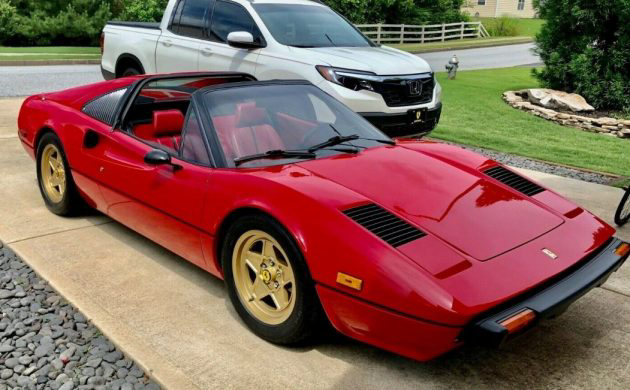 "Everything old is new again." They may have been talking about the Ferrari 308 when that phrase was coined, as this was once the most stereotypical sports car you could buy, and its desirability rating seemed to take a hit as a result. Or maybe it was Burt Reynold's, just pushing the preconceived notions of what a Ferrari owner looked like to the max. Now, for the record, I'm a big fan of Magnum P.I. and had no real issues with the guy, but it's still good to see the 308 GTS coming back into the spotlight as a desirable modern-era collectible. This one is a driver, through and through, which makes it even more appealing. Find it here on eBay with bids to $36,100 and the reserve unmet.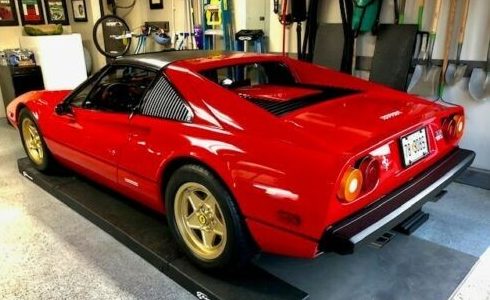 Now, about that driver rating: this 308 left the factory wearing silver paint, which I'd argue was far more desirable than the wet coat of red it wears now. This was not an uncommon transformation among vintage Ferraris, even some of the more priceless ones (hell, they were chopping the roofs off of Daytonas pretty regularly up to a point.) In the case of a 308, however, I'd argue that finding one in a less frequently seen color would make it far more desirable. Still, one of the best changes is the upgraded wheels, which are apparently 16 inch versions of the factory Cromodoras and look absolutely fantastic.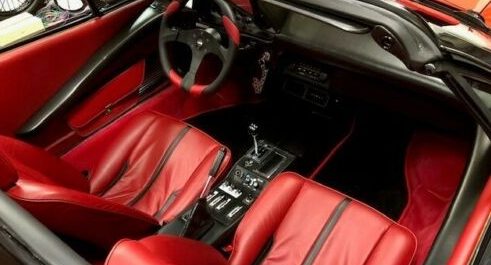 The listing is fairly hard to read, given it's one big block of text, but you can still pick off a few very salient points. For one, the interior upholstery has been redone courtesy of a very expensive kit from World Upholstery, an expert in import and exotic upholstery kits. The carpeting is new as well, and the dash and center console are said to be in good, used shape. Overall, I'm impressed with the cosmetics of this 308, as it clearly hasn't been put away as a time warp specimen that only comes out a few times per year, but it presents as a car with far less than the 36,100 indicated miles on the odometer.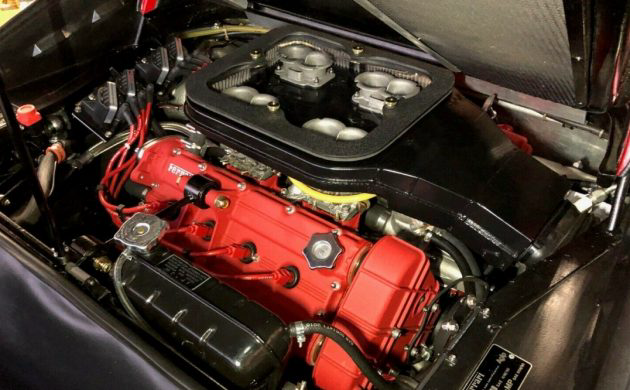 There are multiple upgrades and refreshes across all of the key mechanical systems, including a new clutch / pressure plate / and throw out bearing, among numerous other fixes. One would assume this means the engine came out for the clutch service, and hopefully any other maintenance needs that can be addressed with the engine out were carried out at the same time. The list of repairs and proactive maintenance tackled by the seller is broken out in great detail in the listing, which likely helps explain why bidding is so active, even with the reserve unmet. This 308 GTS is far from the best one you can buy, but that likely means it will continue to driven and enjoyed as the current owner has.