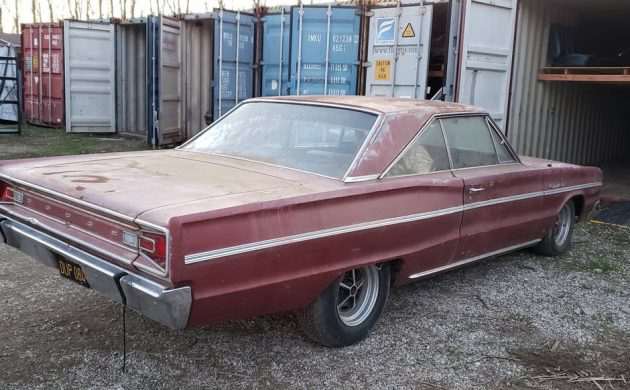 This 1966 Dodge Coronet is a nicely-optioned specimen that retains original California black plates and a liberal coating of patina. Equipped with a matching 383 paired to a four-speed manual, it's about as slick as you can get for a boulevard cruiser that can pick up its skirt and boogie if the need arises. Although it's a non-runner at the moment, it's survived for too many years without being harvested for parts for anything other than the original engine to be rebuilt to running condition. Find it here on craigslist in Brentwood, California for $12,000.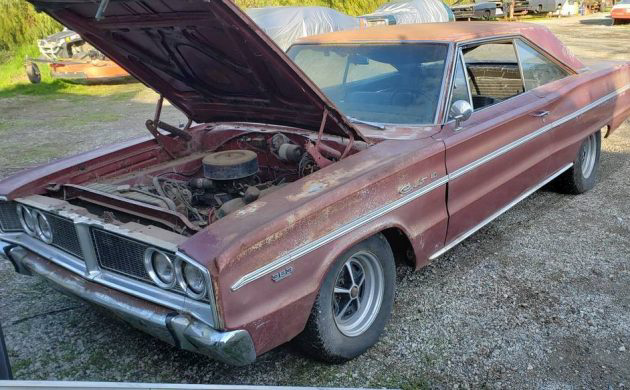 Thanks to Barn Finds reader Ikey H. for the find. The Coronet is one of my favorite Mopars, with that gigantic trunk and dramatically sloping C-pillar, and the killer looks that only a pillar-less coupe can deliver. The body looks incredibly straight up and down the sides, and with acres of flat sheetmetal, any tell-tale signs of body filler or accident damage would likely be easy to spot. The Coronet also wore nicely integrated bumpers from the factory, before the ugly era of safety bumpers took over.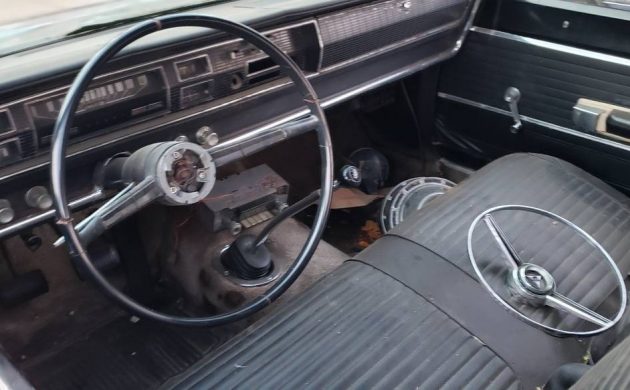 The seller notes the Coronet is one of 1,200 cars made with the 383 and a four-speed, and that the fender tag and build sheet remain with the car. The interior is surviving well, with a clean bench seat, good door panels, and what looks like a crack-free dash. While the exterior paint is coated in well-worn patina, the rest of the car suggests it hasn't been left to bake in the sun for decades despite being off the road for 30 years. The seller firmly states that rust isn't an issue, so that would indicate the underside is solid.
Pleasingly, despite its time off the road, lifting the hood doesn't reveal a partially-disassembled engine with the heads removed. Instead, the seller notes that the engine hasn't been taken apart but that the next owner should still count on tearing it down before any cruise nights are planned. With plenty of documentation and a clean California title, this Coronet seems like a genuine no-stories car that is equipped exactly as an enthusiast would spec one when new. I love it, and hope it is never over-restored.