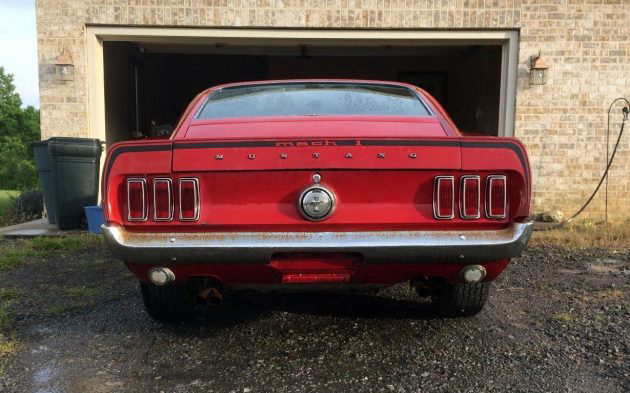 This Mach 1 has been off the road since 1982 when it was stashed away in a storage container. It has since been pulled out and made to run again. Though not perfect, its originality and big block/4-speed combination make it worth some serious consideration. It's located in Bessemer, Pennsylvania and is listed here on eBay where the bidding action ends tomorrow.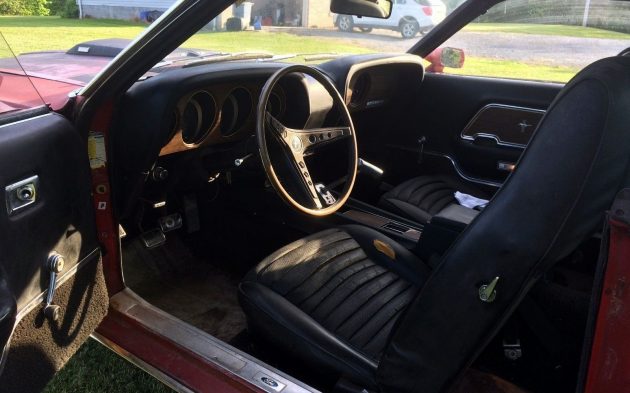 The interior looks pretty good for a car that has been in storage for 35 years. The seller claims that the rodents didn't get to it and that the wiring seems to be in good shape. The lights and things inside all work. The t-handle and shift boot are the only items in here that appear to not be stock.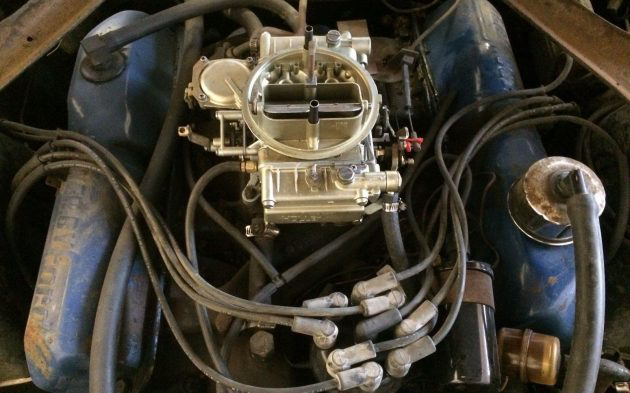 The seller has already done a lot of work to make this pony ride-able again. The fluids were changed, the carb rebuilt, tuneup items installed, and a new battery dropped in. No mention is made of the brakes though so you will want to check on that. No sense in going fast if you can't stop.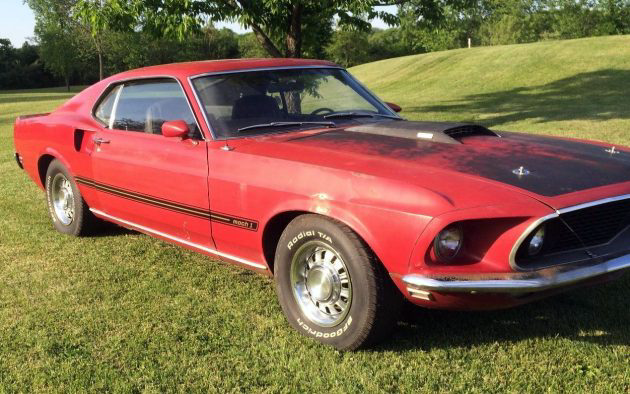 There's some rust in the quarters, but the rest of the body appears to be very solid. If this car were mine, I'd treat the rust and attempt to preserve what's left of the paint. Then I'd drive it and work through any of the other issues that popup. Does that sound like a good plan to you?