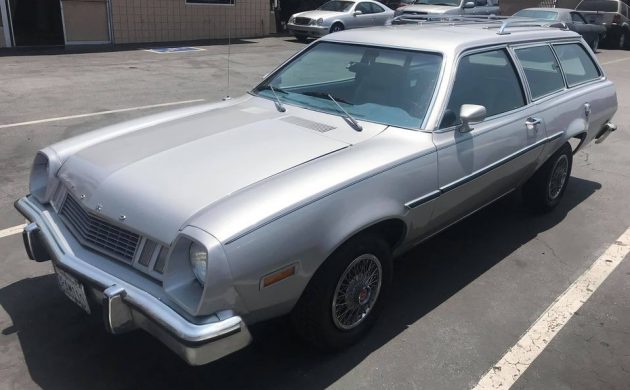 When Ford introduced its new rear-wheel-drive, sub-compact Pinto for 1971, their tagline was The Little Carefree Car. It enjoyed a 10-year run that saw more than three million units built.  And it was still selling decently when it gave way to the front-wheel-drive Escort for 1981. This extremely clean Pinto Wagon from 1977 has an astonishingly low 39,000 miles. Because most of these cars were used, abused, and then thrown away, you seldom see one turn up this nice. It's priced at $8,500 here on Facebook Marketplace in Ontario, California.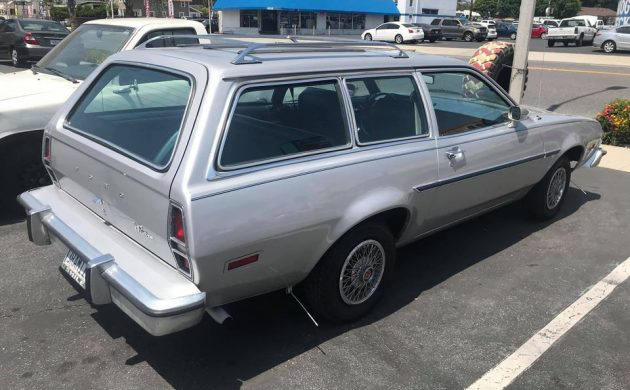 The domestic automakers were rolling out sub-compacts in the early '70s to compete with the imports. Chevy had the Vega and Ford had the Pinto. The Pinto would turn out to be the sales winner between the two and Mercury cloned the car for 1974, calling it the Bobcat. The car would be especially popular when gas prices went up after the OPEC oil embargo, but the Pinto got into trouble over its own safety record. The Pinto's fuel-tank design and placement attracted media and government attention after several deadly fires occurred related to the tanks exploding during rear-end collisions.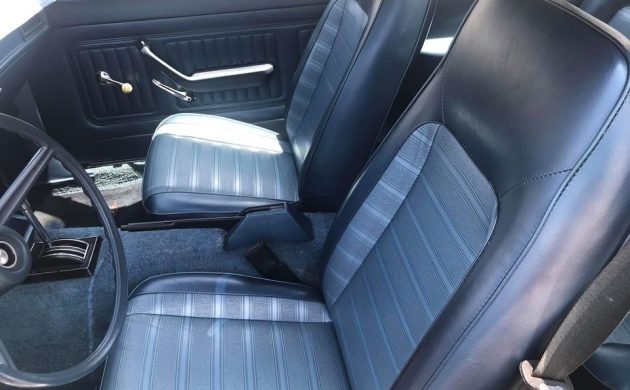 The seller refers to this 1977 Pinto as a "total barn find" but we don't see a barn in sight. What we do see is a really well-kept car that has seen little use as perhaps a second or third car. It looks nearly flawless except for maybe a small, small dent on the rear hatch door. It has no doubt escaped the wrath of rust by being a California-based vehicle. Like all Pinto's for 1977, the seller's car received the series' first significant styling update with slanted back urethane headlamp buckets, parking lamps and grille.  But what's with that cow-catcher of a bumper in the back? That thing is huge and would certainly serve as a bench for two at a tailgate party.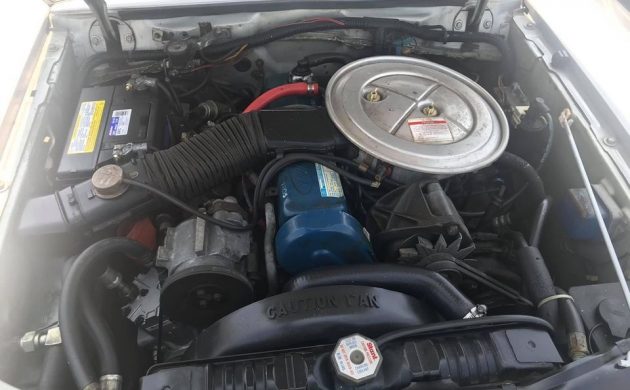 We believe the engine is the 140 cubic inch inline-4 that put out between 80-90 hp. The seller says it has recently been "completely" serviced, which we assume is a fancy way of saying a tune-up and oil change. We're told it runs great and has a new set of tires to roll on. And you'll tool around in comfort with A/C that works well. Ford sold about 225,000 Pinto's in 1977 and i hasn't really reached collector status, so they're priced as used cars. NADA says that $8,000 (really?) is top dollar, so the seller isn't way out of line, but I'm not sure that a Pinto would be my first (or fifth) choice if I had eight grand to spend on a spare car.