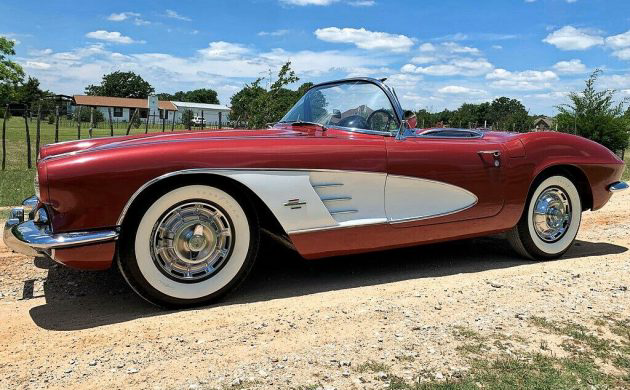 This is the kind of find any of us dream of coming across! It's a low mileage survivor that has only had two owners since new. The second owner has had to do some work to it to keep it looking and driving it's best, but it looks like you can jump in this Corvette and go! If you'd love to have it, you can find it here on eBay in Springtown, Texas with a current bid of $36,950 and no reserve.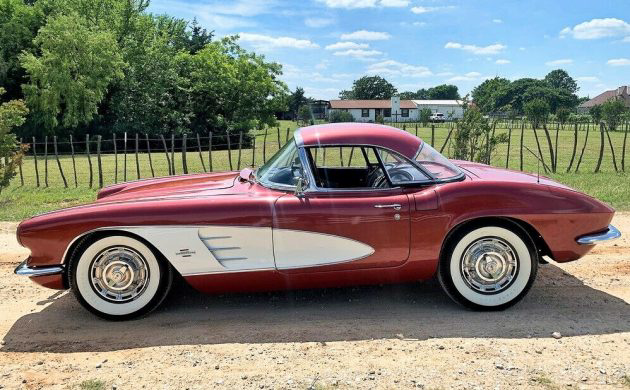 The seller claims that much of the paint is original, but they admit that the side coves and hardtop have both been resprayed. That's not the end of the world and I'm sure it cleaned the car up nicely. This color combo sure looks great!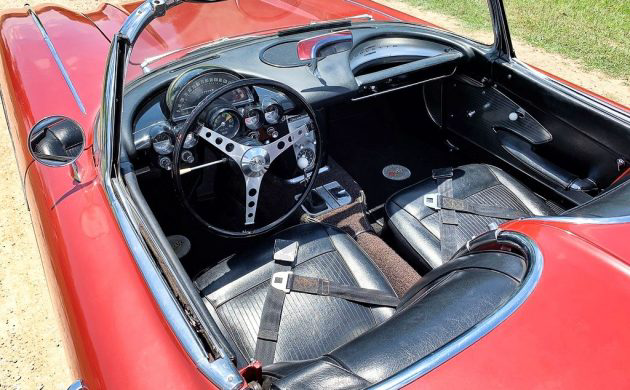 Inside, we find what is believed to be the all original interior. It truly looks to be original but is in great overall condition. The carpets are a bit faded and the trim is showing some pitting, but those issues just tell this car's story. I for one would love to hop into the driver's seat and take this Vette for a spin.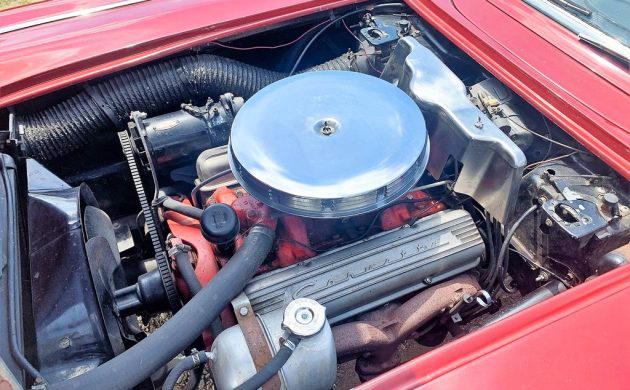 The ad states that under the hood is a 327 V8, which is paired to a 4-speed. Perhaps the seller isn't sure which engine this is or it's been swapped out, as the 327 wasn't introduced until 1962. The 283 was the only option for '61. The casting number on the intake manifold suggests that this is a 4 barrel 283, but an inspection is definitely in order. The engine bay looks to be very original, but could definitely benefit from a good detailing.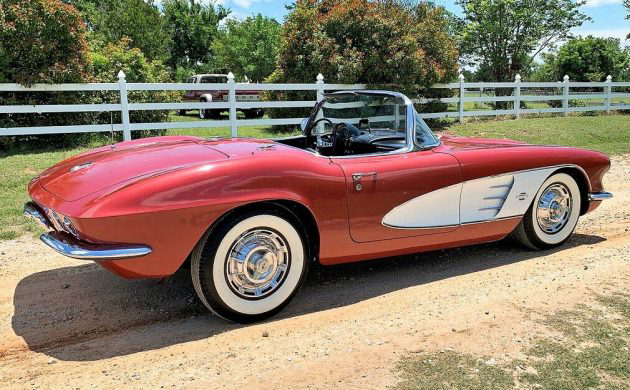 It sounds like this car had been parked for a while when the second owner found it, as it required a fair amount of work to get it back onto the road, but most of the work was the typical service that a parked car requires. The only thing that doesn't appear to be routine service was the front suspension rebuild, as it appears the front end has been lowered. It does give the car a more aggressive look, but I'd rather it be stock. So, what do you think of this Corvette? Is it really as original as the seller states? And if so, would this be the kind of find you'd want to own?