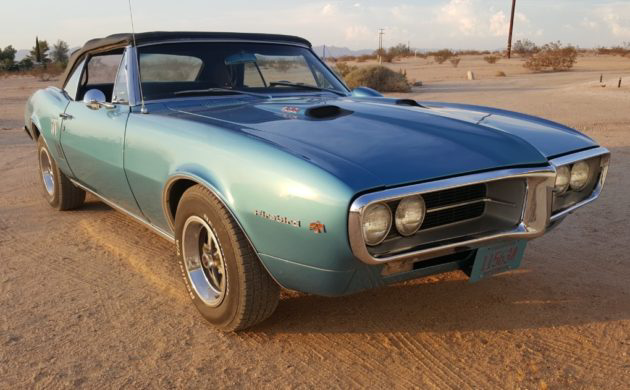 UPDATE 4/21/2020 – We just received a bit more information from the seller of this Firebird on the car's history. He bought it from the original owner in Milwaukee. After purchasing it, he drove it from Milwaukee to Nashville, on to St. Louis and then had it trailers to California. After having all the work done to clean it up, it went into a storage container in California. That was in 2002 and that's where it's resided since.
While first-generation Camaro Convertibles aren't common by any means, with 25k being built in 1967, their Pontiac sibling the Firebird is even less common in droptop form. It really is a shame, as they look absolutely fantastic as a convertible. Add in Pontiac's 400 cui V8, a 4-speed, and you have one fun machine! Well, the reader that owns this one has recently decided to liquidate a few of his classic cars and the first one to go is his 1967 Firebird Convertible 400 V8/4-Speed with AC delete. It really is a sweet find, so if you'd love to have it, it's waiting for you in Joshua Tree, California with a $33,000 asking price and you can find it here in the Classifieds.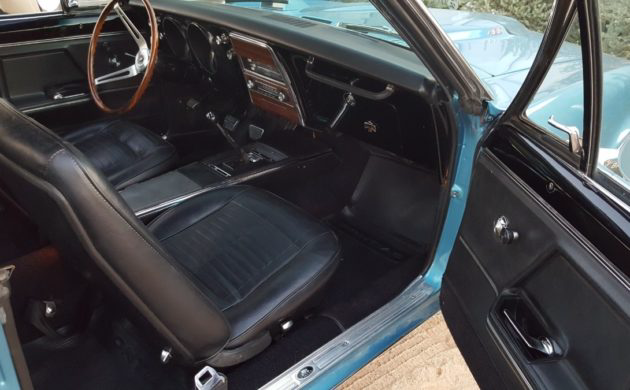 He has done a ton of work to make this car as close to perfect as possible. When he got it, he discovered that there was some surface rust on the passenger side floor and in the trunk. That just wasn't going to do, so he had both stripped to bare metal and treated. The trunk received a coat of the correct speckle paint and the floor was painted and the carpet installed. The car's paint was cleaned up, which looks great. While he was at it, he went ahead and bought a whole new interior and convertible top for it. He also decided to upgrade to the woodgrain dash, but he has the original if you aren't a fan of woodgrain.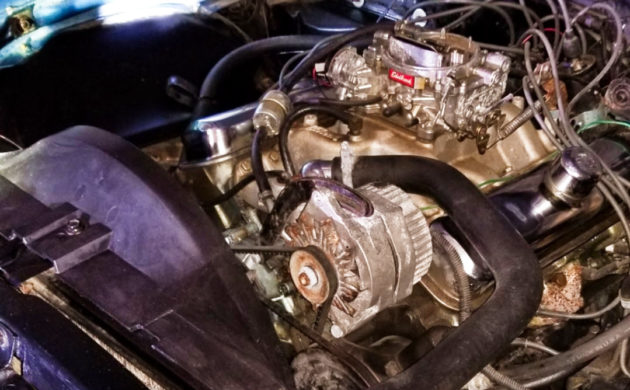 He didn't want this car to just look good and to be nice to sit in, he also wanted it to be nice to drive. So, he replaced the entire front suspension with all new parts, the brakes were fully rebuilt, and a new exhaust system was installed. He also installed a set of headers to give it a nice rumble and he put a new carburetor on it. The other usual tune-up work has already been done, so it is ready to hit the sheet! The 400 V8 might not be as Chevy's top offering in the Camaro, but with 325 horsepower it's no slouch. He believes it to be the original drivetrain, which is possible given the mileage. And he's provided a photo of the date code and it appears to decodes to October of 1966.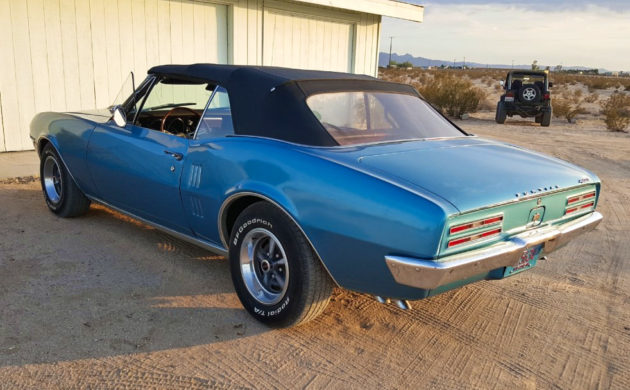 He has put a few miles on it since buying it and he admits that it's a real eye-catcher. He also notes that one of the convertible top cylinders is installed backwards. Even if it is failed and needs to be replaced, it's not an expensive or difficult to find part so it shouldn't be much of an issue to fix. Hopefully, it is just in backward and will just need to be flipped around.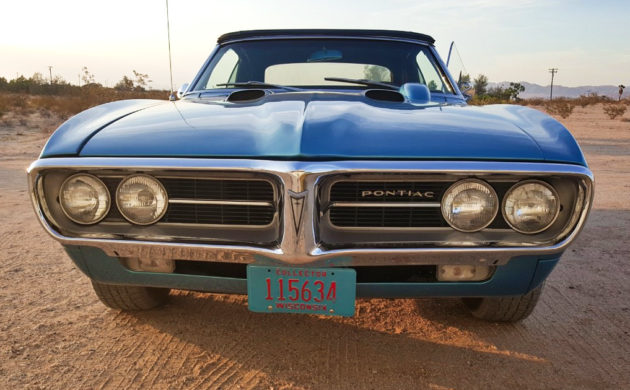 You really can't complain about that front end! Between the quad headlights and the hood scoops, this is one mean looking machine. As you can tell, he has put a lot of time and money into making this a great car, but after sitting its going to need some work and he has other projects in the works. He's asked us to help him with negotiations and to field questions. So, if you'd love to have this one, make him an offer via the Make An Offer button. And if you have any questions, please leave them in the comments and we will do our best to get you the answer!
Price: $33,000 OBO
Location: Joshua Tree, California
Title Status: Clean