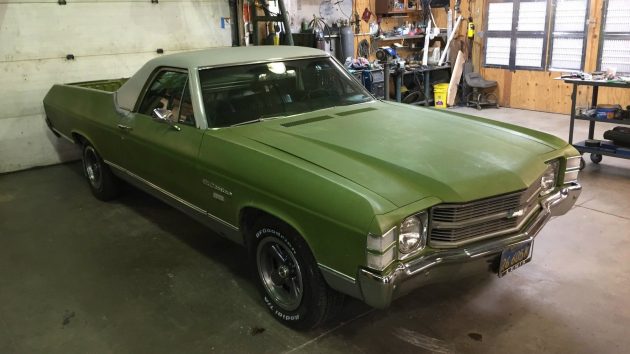 Although this is a really nice vehicle, I'm struggling with the 40,000 mile claim. We'll discuss why below. This is a neat-looking 1971 Chevrolet El Camino, and for once no one has tarted it up as an SS, or a big block, or anything else. It's even wearing original rallye wheels! It's being sold here on eBay, where bidding is currently at $6,700 with a reserve, although there is a buy it now of $11,700 if you are impatient. It's currently waiting for you in Scranton, Pennsylvania.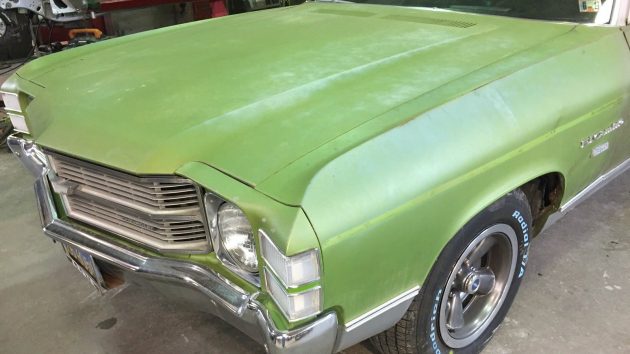 Although the paint is oxidized quite a bit, the seller is claiming that 90% (they don't specify where the other 10% is located) is original. I'm struggling with that because it appears that a piece of body side molding was taken off and it looks like original paint underneath where the molding was but faded repaint above and below it. Now, I may well be wrong as it could be that the molding protected the original paint in those spots and that the rest of the paint faded. What do you think?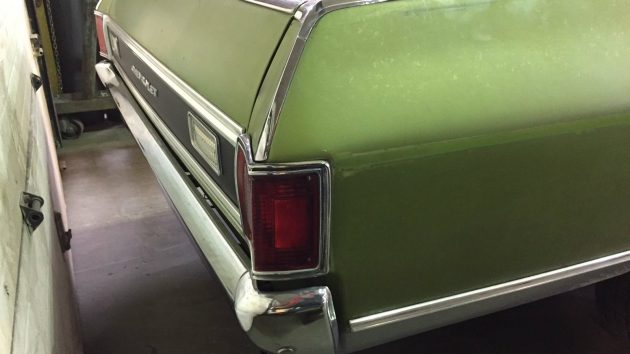 I'm surprised to see the bumper so straight and true and all the trim in place and seemingly undamaged. Part of me would worry about using a "truck" like it was intended, considering how nice condition it's in.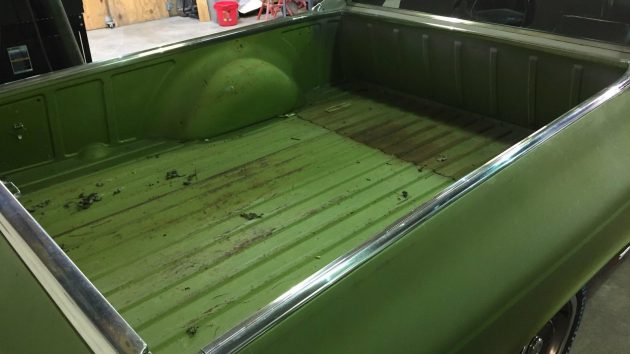 Even the bed looks pretty nice, with no obvious serious rust. Actually, the seller calls it a rust free California vehicle. I hope they are correct!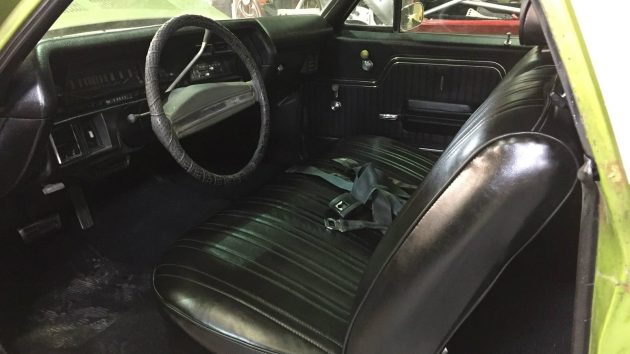 The interior looks nice, but is it really original? It's certainly the original type and looks very nice. I can't see the pedals clearly enough to determine if they are worn or not, but the carpet, dash and door panels certainly look the part.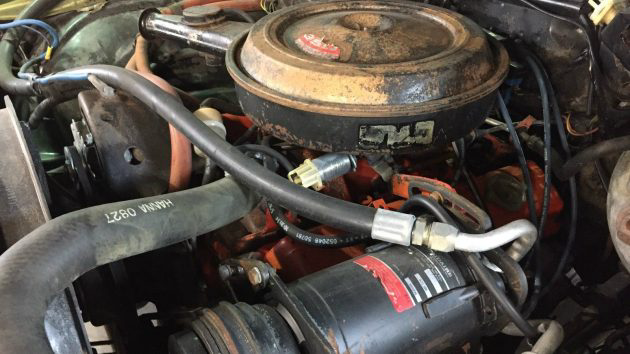 That's a lot of paint missing and marks on the air cleaner for a 40,000 mile car, even one that is 46 years old. I like the air conditioning, although I would assume it isn't working as we're not told that it does. I'm hopeful, though, as two of the hoses look new. We're told it "runs and drives like new" and that the 350 cubic inch V8 has a four barrel carburetor. I'll be really interested in how far you readers think this one has traveled!