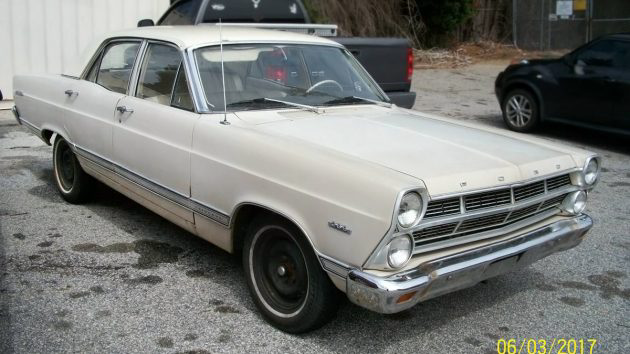 I'll try to keep the Dragnet references to a minimum here, but I can't help myself. This Bill-Gannon-approved car is a 1967 Ford Fairlane 500 and it's on craigslist in Greenville, South Carolina for $4,200. Thanks to Howard A. for apprehending this great looking car!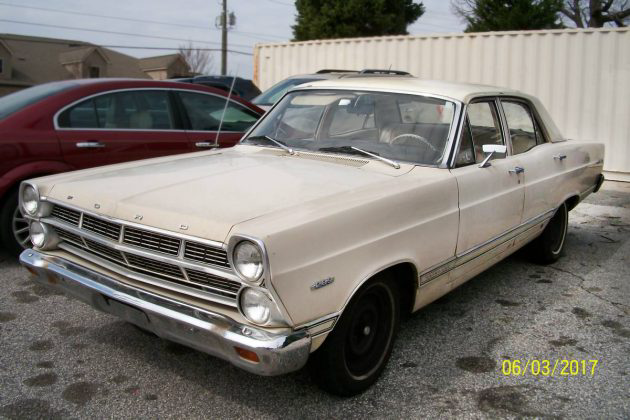 "You say that this is a 1967 Ford Fairlane 500?" "Yas'sir" On first glance, it looks like it may be in somewhat rough condition, but the more that I look at the photos, and there are more than usual for a Craigslist ad, the more that it looks like this is a really nice project car. As the seller says, "If you can spin a wrench, 200 bucks and a Sunday and she'd run like a sewing machine."  Ha, I love it.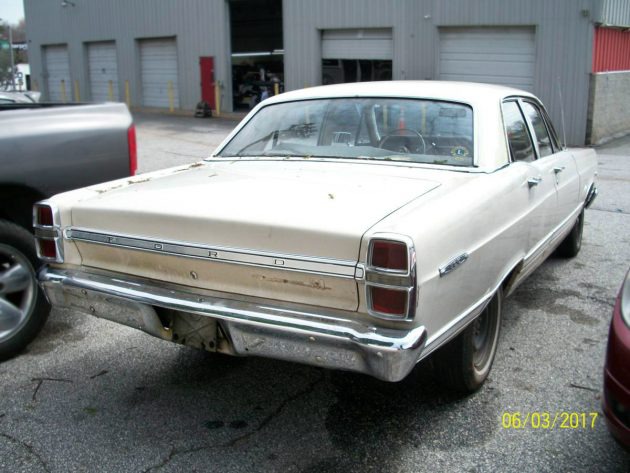 Blindmarc ran across a Bill Gannon tribute car almost a year ago and sent in a tip; that car was in great condition other than having a dent. I don't see any dents on this car but I'm worried that there may be rust lurking on the bottom portions of the doors and fenders. But, then again, maybe not. It does look like it may have had some bodywork, so it would be a good idea to really check it out. The trunk lid looks perfect, rust-wise, as does the interior of the trunk. It doesn't look wet or stained like it was leaking or anything. I'd want to look under the trunk mat, but hopefully, all is well with the floors and underside, in general. The seller says, "minor rust on lower quarters, and small surface rust, as is all original."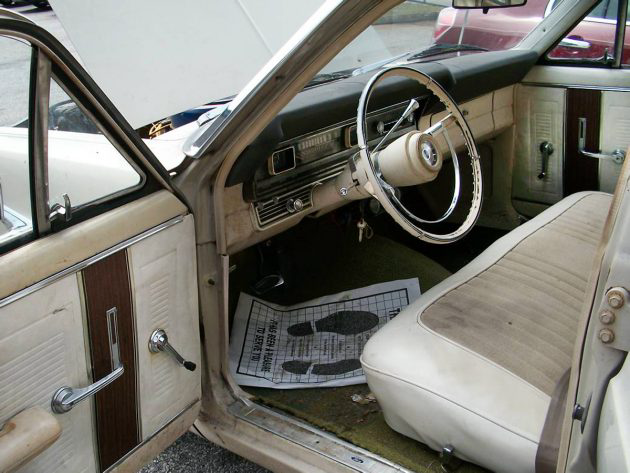 The interior is dirtier'n Joe Friday's white shirt collar after wearing a tie 17.49 hours a day. But, hopefully, it can be cleaned up, or dyed as a last resort. "Did you say die?" "No, sir, dye, as in trying to rejuvenate fabric by.. well, never mind.." "I'll have my eye on you. Now, go and get me some black coffee in a styrofoam cup, and an ashtray." The interior will need work, those carpets can't be original, and there are some cracks on the dash top.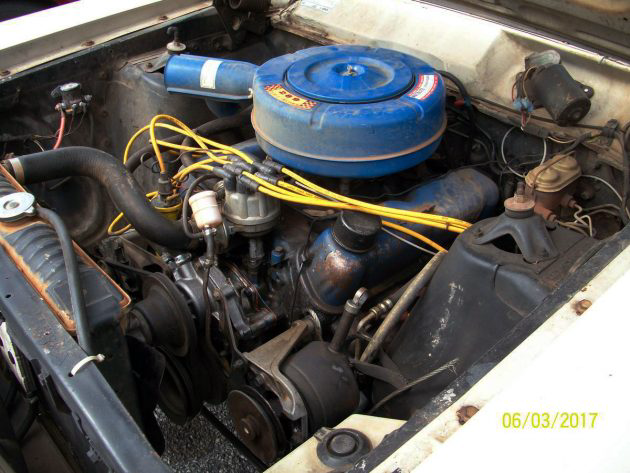 This is what I was hoping to see here, a 289. I know that some folks would want a 427, or more likely, a 1,427.. the bigger the better. A 289 is, I think, the perfect engine for this size car. You can see the new water pump and the engine, in general, looks pretty tidy. The seller does say that the carb needs work in order to run perfectly. I'm not sure of the horsepower rating on this one, with no VIN and no photo of the carb or any other info, it could have 200 hp, 225 hp, or 271 hp. For a 2,800 pound car, 200 hp is enough for me, but I wouldn't turn down more than that. Are there any fans of this generation of the Fairlane? And, an even more important question: are there any Dragnet fans out there?!