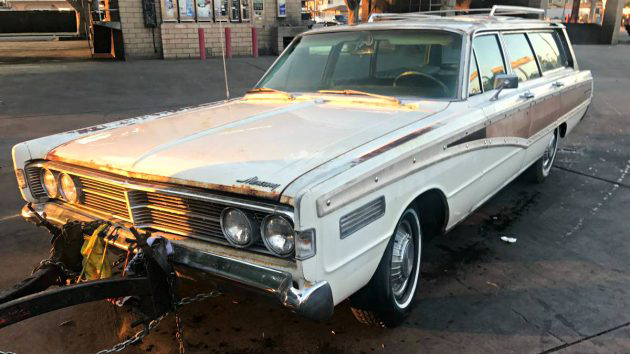 Week after week, and month after month, I seek out interesting classic station wagons. Well this time I have found a jack pot as this '66 Colony Park wagon has a factory "Super Marauder" 428 cubic inch V8 with air conditioning! Offering a 345 horsepower, and all the space you could need, this wagon looks like a great project! This muscular wagon is offered for $7,500. Check it out here on craigslist out of Los Angeles, California.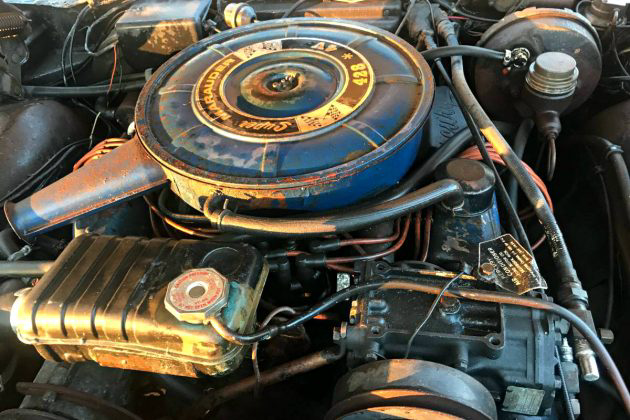 What more could you ask for in a classic station wagon? A big engine and air conditioning are certainly at the top of the list, and the exclusivity of the "Super Marauder" 428 is definitely a brag worthy option. The seller offers little information on this Merc' only saying that a carb is needed.  The condition of the engine isn't listed, but I would assume the carb is the defining factor of the engine being able to run. Massive and fairly tidy for being in the wild, this V8 lump would be so much fun to revive and improve upon.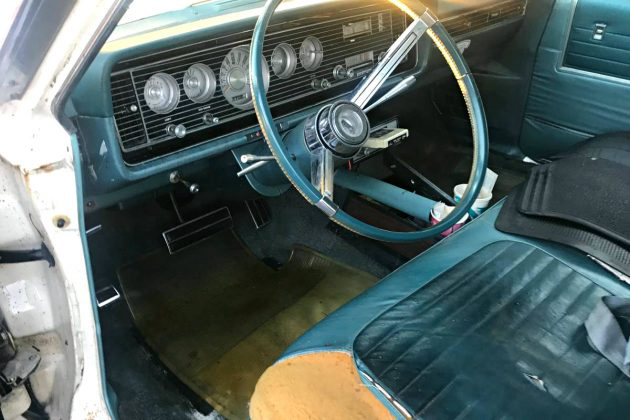 Although the driver seat is a bit rough, the rest of the interior is in reasonable condition. There are a few wrinkles in the door panels, but a little time and patience could likely fix that. Surprisingly the interior looks to have little fade, and the dash and steering wheel are in nice shape as well. There is even an 8 track tape player installed so you can drive your friends and family crazy with your classic jam selection.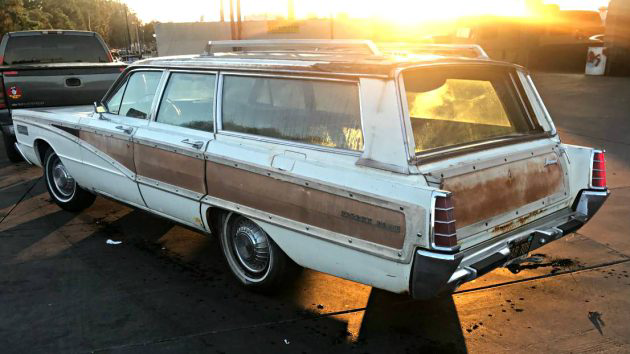 Depending on your taste, this exterior has a neat original appearance that begs for a set of Torque Thrust wheels. Regardless of my opinion, there are a few condition concerns to point out. The wood applique has seen better days offering more surface rust than wood appearance. Rust is located in a few places, but overall this wagon seems solid enough. The worst of the rust looks to be the tail gate, rear side door bottoms, and a small area on the driver rear quarter. There is surface rust present on both sides of the roof near the back of the car. There are no detailed photos of this area, but hopefully it is only surface rust. The paint is burned through on the roof, as well as on the tops of the front fenders. All of the trim appears to be accounted for, and bumpers and grill look nice as well. With a great engine and air conditioning, I think the only way this wagon could be any sweeter is if it had a 4 speed. Would you drive this big block station wagon?